By Simon Gusev


Blazing red carpets, glaring jewelry, and dazzling smiles – the sight we missed so much lately. With its notable absence from last year's celebrity agenda, the 74th International Film Festival has finally opened in Cannes on July 6. Although many expected the festival to have the same allure as it used to, the scale of this year's event won't compare to the glorious days of the past. Nevertheless, the festival raised our spirits high by premiering groundbreaking pictures, showcasing in times provocative fashion looks, and gathering the cream of the acting society.

The Opening
The new musical Annette played the role of the opening film. French director Leos Carax aimed to capture the essence of dark reality through the eyes of a stand-up comedian, left alone with his two-year-old daughter after the death of his wife, an opera singer. The musical is considered one of the strongest in the festival's cinematic lineup, not only due to the script and genre, which seems to be recently abandoned by modern directors, but also because of the stellar cast: Adam Driver, Marion Cotillard, Simon Helberg, and singer Angel.

Before starry movies were projected to the audience, the jury, headed that period by director Spike Lee, got ready to do what they know best – judge. Worth noting, Lee himself got the trophy in 1986 for his first full-length work – a film with the intriguing title "She's Gotta Have It". Other notable members of the jury include singer Mylene Farmer and actress Maggie Gyllenhaal.

What Happened Next: The Competition
After a few days of screenings, the International Cannes Film Festival has reached the pinnacle with the premiere of Wes Anderson's ironic melodrama "French Dispatch". Thanks to this film, the audience got to see such celebrities as Tilda Swinton, Benicio Del Toro, Timothy Chalamet, Bill Murray, and many others, strolling on the red carpet, while Owen Wilson and Wes Anderson were defying the rules of the festival by recording the event on their phones. Fortunately, we also got to see avid socialites like Adrian Brody and his beloved - the ex-wife of Harvey Weinstein, designer Georgina Chapman.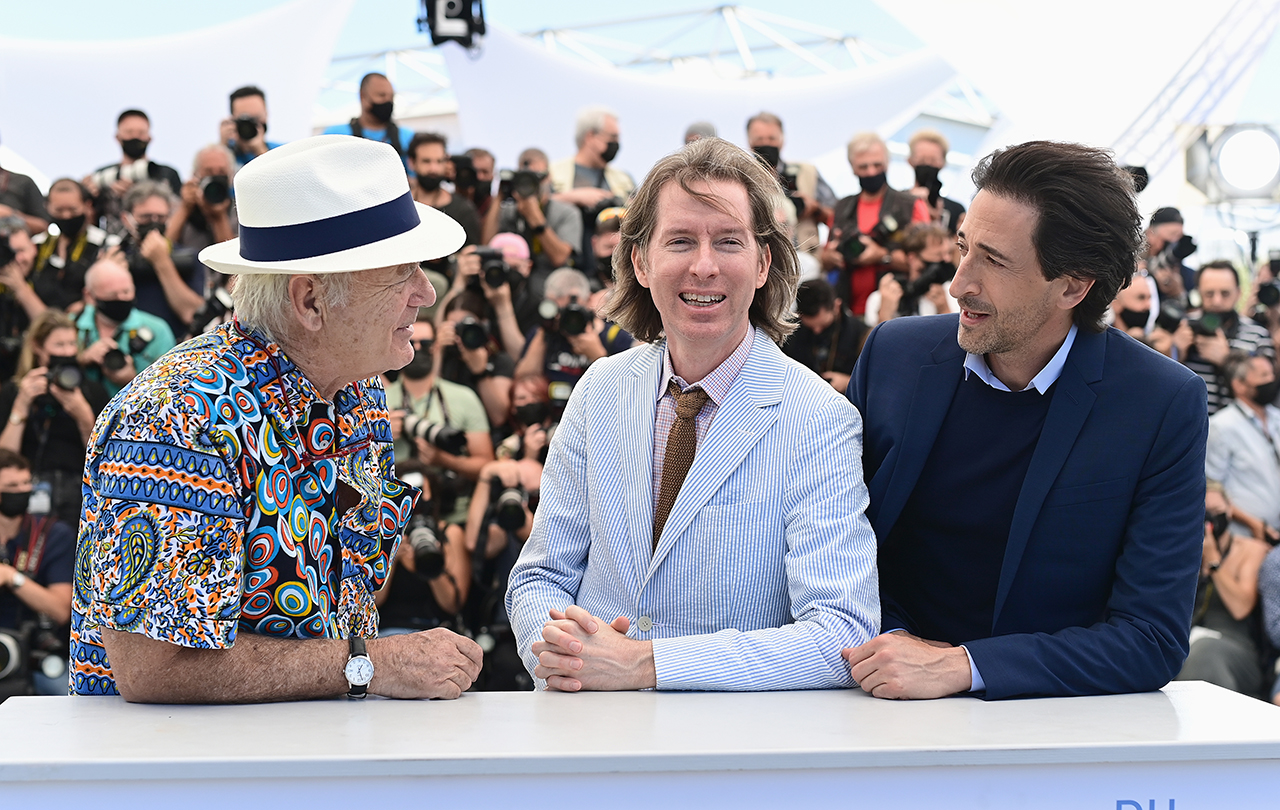 While tensions were high during the competition, Cedric Jimenez finally had a chance to present his exiting picture, Bac Nord, the premiere of which had already been postponed several times because of COVID-19. Although showcased outside of the competitive part of the festival, Jimenez's punchy film with an American style and a Manichean ideology not only allured the audience but also gave a spotlight to truly underrated actors like Louis Garrel, Laetitia Casta, and Adele Exarchopoulos. Another film to capture the attention of the sophisticated audience was a Russian science-fiction drama based on Alexey Salnikov's novel The Petrovs In and Around the Flu. The film narrated a day in the life of a comic book artist sick with flu, drifting in and out of fantasy and reality, falling into the dismal ambiance of post-Soviet Russia and back to the colorful illustrator dreams.

The Cannes & Chopard
Being the official sponsor of the festival for the past 24 years, from 1998, Chopard unsurprisingly held a big presence during this year's festival. Synonymous with glamour, jewellery, and luxurious watchmaking, the brand has not only redesigned the Palme d'Or but also recently released the 74 high-jewellery pieces of the Red Carpet Collection symbolically marking the 74th year of the Cannes festival. The collection is truly a stunning demonstration of jewellery-making prowess that highlights the very elegance and upscale charm of the dazzling cinematographic event.

Exclusive Events
Yet, the International Cannes Film Festival was not only about films but also charity, luxury, and exclusivity. Thus, the festival's carnival of opulence started from Villa Forbes Party, where the richest on the planet Earth had a chance to celebrate summertime while networking.

Another notable event held during the Cannes Film Festival was one of the Naked Heart Foundation – Naked Heart Foundation's Charity Gala. This year, Bvlgari has actively supported the gala event hosted by Alisa Volskaya, the Head of Fundraising at Naked Heart France. The participants included a range of international guests, including Bvlgari brand ambassadors and a special guest, Darren Criss, who performed live during the event. The charity gala featured an auction that aimed to raise funds for children with special needs, helping them develop their intellectual, social, physical, and emotional capacities. Bvlgari participated in the auction by donating a necklace crafted from white gold and is enriched with diamond pave sets worth 58,000 euros.

Along with creating the most fabulous looks on the red carpet, Chopard has also hosted glamorous dinners and ceremonies throughout the festival. The first one to take place was the 'Paradise Dinner' on the Martinez pontoon, where the organizers showcased the Red Carpet Collection during an exclusive dinner held by Caroline Scheufele, the Creative Director and Co-President of Chopard. Other highlights included the L.U.C. Timepieces for the gentlemen, which were officially presented on July 12, at the jeweller's rooftop party aptly christened the 'Gentlemen's Evening'.

Last but not least and, perhaps, the most anticipated event was dedicated to amfAR – the non-profit foundation that raises money to support AIDS research, HIV prevention, treatment education, and advocacy. Hosted by Sharon Stone, the 27th edition of the amfAR event kicked off with a cocktail hour complete with ballerinas, flapper girls with Afghan hounds, vodka, and caviar shots, as well as plenty of champagne. Such a lush sequence was complemented with a dazzling performance by Alicia Keys, a fashion show curated by Carine Roitfeld, and then followed by the high-stakes auction that led to the considerable sum raised towards the foundation's noble goals.

As the 74th Cannes Film Festival was heading to an end, some stars started leaving without waiting for the closing ceremony. But the space didn't feel deserted, but on the contrary, got the second wind.

Awards



The main prize - "Palme d'Or" - went to the film "Titan" by the French director Julia Ducorno. In fact, the head of the jury, Spike Lee, announced his victory ahead of time: the director misunderstood the presenter's request and, instead of a nomination, immediately named the best picture.

The Grand Prix of the Cannes Film Festival was divided between Asgar Farhadi's Hero and Juho Kuosmanen's Coupe # 6.

Other trophies were awarded to the following:

Best Director - Leon Carax ("Annette")

Best Actor - Caleb Landry (Nitram)

Best Actress - Renate Reinsve ("The Worst Man in the World")

Jury Prize - "Knee Ahed" (Navad Lapid) and "Memory" (Apichatpong Weerasethakul)

Best Screenplay - "Get behind the wheel of my car" (Ryusuke Hamaguchi)

Golden Camera for the best debut film - "Murena" (Antoaneta Kusiyanovich).

The collection of official Cannes Festival Photos

Learn more at: https://www.festival-cannes.com/en/