13 best development projects from around the world have been honoured in Cannes


Cannes, March 17, 2022 – The MIPIM Awards, an internationally-renowned real estate competition for completed or yet to be built projects around the world, has revealed its winners during the 31st edition of MIPIM.

Amongst a broad range of international entries, the winners came from across Europe, Turkey and China. Notable winners include the House of Music in Budapest, Hungary, which received the Special Jury Award and the Arboretum in Nanterre, France, which won the Best Futura Project.

The jury, chaired this year by François Trausch, Global CEO & CIO of Allianz Real Estate, reviewed hundreds of entries and shortlisted the finest projects in each of the 12 competition categories. This year, in addition to the usual criteria, the jury also looked at how the project adapts to the consequences of the pandemic on the way people live, work, shop and entertain themselves. The winners were selected on a 50:50 basis, with delegates' votes casted online and on site, carrying equal weight with the jury's own votes.

Apart from the main categories, the jury of real estate experts from around the world awarded one additional prize – the 'Special Jury Award', which goes to their favourite project among all.

MIPIM Awards Jury Chairman, François Trausch, said: "The projects selected for the 2022 MIPIM Awards largely followed this year's MIPIM theme of "driving urban change" not only by being more sustainable, but also being more accessible and enjoyable. What impressed the Jury most was the diversity and creativity of the projects submitted, a hallmark of our European cities and an important factor for buildings that are developed today for tomorrow's communities."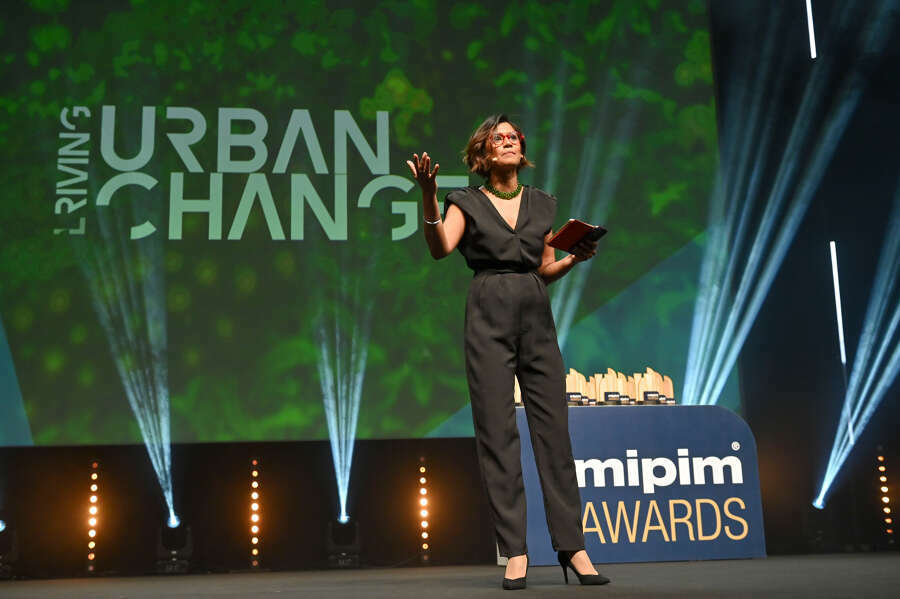 BEST CULTURAL & SPORTS INFRASTRUCTURE
Musée Atelier Audemars Piguet
Le Brassus, Switzerland
Developer: Audemars Piguet
Architect: BIG-Bjarke Ingels Group
Other: CCHE Lausanne SA, Atelier Bruckner, HG Merz, Luchinger und Meyer, Muller Illien

BEST HEALTHCARE DEVELOPMENT
BAŞAKŞEHİR ÇAM VE SAKURA CITY HOSPITAL
Istanbul, Turkey
Developer: İstanbul PPP Sağlik Yatirim A.Ş, Renaissance Holding, Renaissance Healthcare Investment and Sojitz Healthcare
Architect: Perkins & Will (Concept)
Other: ARUP

BEST HOTEL & TOURISM RESORT
Casa di Langa
Cerreto Langhe CN, Italy
Developer: Gentile Ospitalità srl
Architect: GaS Studio con Parisotto Formenton Architetti
BEST INDUSTRIAL & LOGISTICS DEVELOPMENT
LCP Trecate
Trecate, Italy
Developer: Logistics Capital Partners
Architect: The Blossom Avenue Partners

BEST MIXED-USE DEVELOPMENT
Frederiksberg Allé 41
Copenhagen, Denmark
Developer: Union Holding and NRE Denmark
Architect: Cobe
Other: Arne Elkjær, Wissenberg, and NRE Denmark

BEST OFFICE & BUSINESS DEVELOPMENT
BNP Paribas Fortis HQ at Montagne du Parc
Brussels, Belgium
Developer: BNP Paribas Fortis
Architect: Baumschlager Eberle Architekten/ Styfhals/ Jaspers-Eyers Architects

BEST REFURBISHED BUILDING
Astoriahuset and Nybrogatan 17
Stockholm, Sweden
Developer: Humlegården
Architect: 3XN
Other: Doos Architects, JOYN studio, WSP, and Tyréns

BEST RESIDENTIAL DEVELOPMENT
Æbeløen
Aarhus, Denmark
Developer: RAUNDAHL & MOESBY
Owner: PATRIZIA AG
Architect: CEBRA architecture
Other: ENGINEER: OLUF JØRGENSEN. LANDSCAPE ARCHITECT: MBYLAND

BEST SHOPPING CENTRE
CAP3000
Saint-Laurent-du-Var, France
Developer: Altarea
Architect: Groupe-6
Investors: Altarea
Other: Jouin Manku (Interior Design), Vinci Construction, Briand Construction Métallique

BEST URBAN PROJECT
Borough Yards
London, United Kingdom
Developer: MARK
Architect: SPPARC
Other: Planning Consultant: Deloitte Real Estate / Archaeology Consultant: RPS Planning & Development / Townscape Consultant: Richard Coleman City Designer / Energy Consultant: Meinhardt (Uk) Ltd. / Etude / Mechanical + Electrical Engineers Meinhardt (Uk) Ltd. / Cost Consultant: Gleeds / Structural Engineer: Evolve / Transport Consultant: Vectos / Fire Engineering: The Fire Surgery Limited / Sunlight + Daylight: Point 2 Surveyors / Landscape Architect: Ares / Acoustic Consultant: Sandy Brown / Buildiing Control: Bureau Veritas / Servicing Management: Savills / Vectos / Strategy Advisor: Savills / Survey: Plowman Craven / External Lighting: Gia Equation / Network Rail Consultant: Central And Southern Real Estate

BEST FUTURA PROJECT
Arboretum
Nanterre, France
Developer: WO2
Architect: Leclercq Associés, DREAM, Nicolas Laisné Architectes, Hubert&Roy Architectes

PROJECT BEST FUTURA MEGA PROJECT
Hangzhou Alibaba DAMO Academy Nanhu Industry Park Project
Hangzhou, China
Developer: Jiachuan Technology (Hangzhou) Co., Ltd
Architect: Aedas

SPECIAL JURY AWARD
House of Music
Budapest, Hungary
Developer: Varosliget Zrt, Sou Fujimoto Architects
Architect: Sou Fujimoto
Other: Nagata Acoustics

More information on MIPIM Awards website.
MIPIM 2022 takes place on 15-18 March in Cannes, France.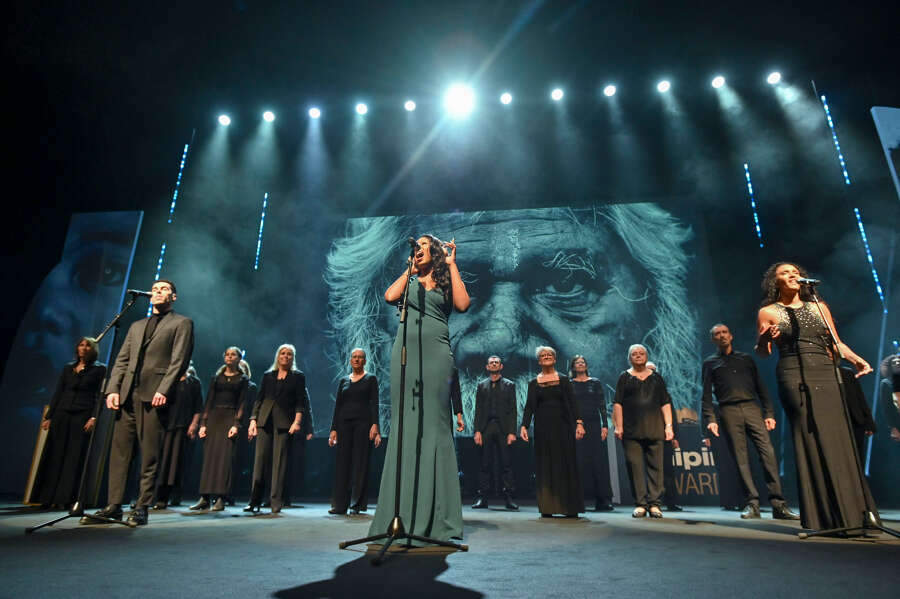 About RX France - RX France manages a portfolio of world-class, French and international face-to-face, virtual and hybrid events covering 20 industry sectors including MIPIM, MAPIC, Batimat, Pollutec, EquipHotel, SITL, IFTM Top Resa, MIPCOM, MIPTV, FIAC, Paris Photo… and many more. RX France's events take place in France, China, India, Italy, Mexico, Russia and the United States. We serve our clients as we accompany their strategic business development and roll out the best of physical and digital events. RX France is part of RX (previously Reed Exhibitions). www.rxglobal.com

About RX Global - RX is in the business of building businesses for individuals, communities and organisations. We elevate the power of face-to-face events by combining data and digital products to help customers learn about markets, source products and complete transactions at over 400 events in 22 countries across 43 industry sectors.
RX is passionate about making a positive impact on society and is fully committed to creating an inclusive work environment for all our people. RX is part of RELX, a global provider of information-based analytics and decision tools for professional and business customers. www.rxglobal.com