Chasing the sun: from Saint Tropez to Saint Barth

Do you know that shiver of cold that runs through you while taking a look to the winter calendar? And even if you are not a big fan of ski holidays, we will try to convince you that winter is not a reason for disappointment, because we will help you find the sun even during this frosty season!

The holiday season on the French Riviera and in playful Saint-Tropez is now over. Our favorite beaches are empty, restaurants are closed, superyachts left the tourist port and life seems temporarily on standby in that trendy spot made famous by Brigitte Bardot and Alain Delon...

Heidi Klum, Victoria Silvstedt, Rihanna, Leonardo DiCaprio, have packed up their suitcases and left Bagatelle and Nikki Beach to other destinations. Saint-Tropez movida, in fact, is seasonally moving to the most glamorous and welcoming Saint-Barthélemy, nicknamed Saint-Barth, a miniature Caribbean island, which is also known as the "island of billionaires". On the territory of the entire island there is only one and only town – Gustavia, which is also its capital.

How to best relax with a touch of French charm at the luxurious Saint-Barthélemy, making your holiday charged with positive vibrations, only? The iPremium knows exactly how to achieve this target.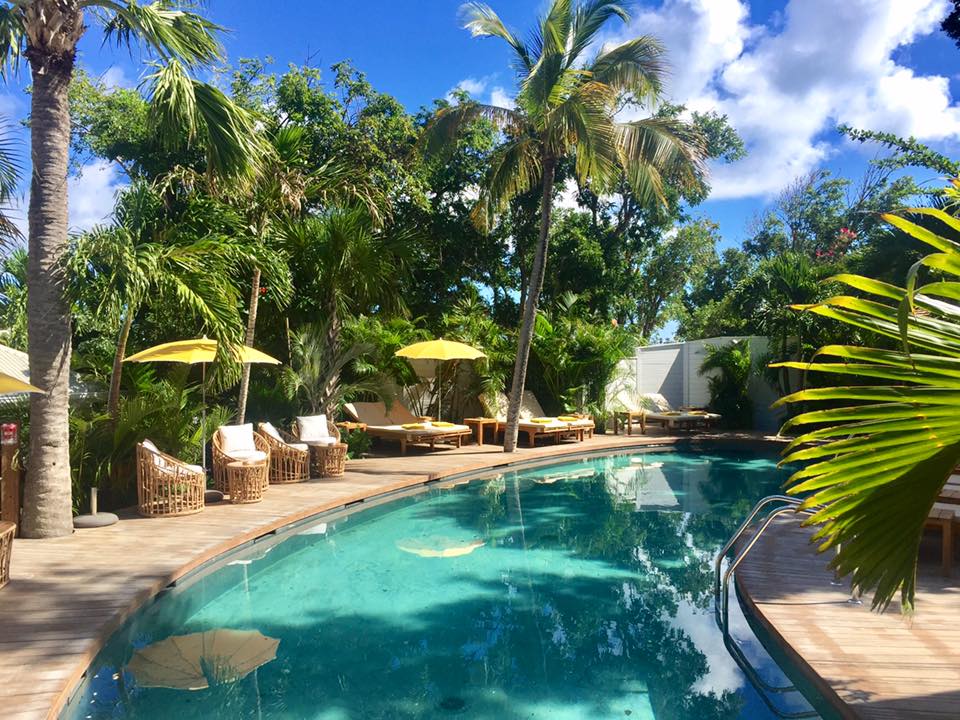 Ready, steady, let us fly!

There are several ways to land over the regional airport of Saint-Barth island: by regular flights with a flight connection in Saint-Martin or in Guadeloupe, or by private jet from Moscow, London or Nice.

P.S.: once you fly over the island, get ready to experience a breathtaking landing over and taking off. Not by chance, it is considered one of the most dangerous and difficult airports in the world, technically. But you don't have to worry since a little adrenaline rush has never hurt anyone, especially when your safety is in the hands of some of the most skilled pilots ever known.

Upon arrival, we highly recommend to use the VIP transfer to the hotel, for your maximum comfort or to rent a colorful Mini Cooper convertible, which will be a pleasure to drive along the tiny island's roads. The average rental fee is 100 euros / day.

For further information please visit

Welcome then to a quiet piece of paradise in the heart of French Antilles, discovered by the paramount explorer Christopher Columbus and named "Saint Barthélemy" after his brother Bartholomew. Basking in the warm sunshine on white sandy beaches with mountain views, you might be dazzled by the variety of colours, especially the azure blue of the Caribbean Sea, touring in your stylish Mini Moke or Mini Cooper, the most popular cars on the island. And don't be surprised if walking along the coastline you accidentally stumble upon Beyonce, rapper Puff Daddy or Jessica Alba, and while enjoying your evening cocktail on the beach at the next table you will spot Tom Hanks or Jean Reno, as St Barth is one of the most "star" resorts. It is not for nothing that such public figures as David Rockefeller, Rudolf Noureev, Roman Abramovitch decided to acquire real estate on this heavenly island.

However, the wonder of nature is not the only thing that this place can offer.

The most luxurious chained-brand hotels, over 100 luxury restaurants, bars and lounges, great shopping areas, SPA resorts and a series of epic entertainments will surely win your hearts! An interesting fact is that here you will not find a casino and you should also not expect staying in giant hotels, because there are simply don't exist on Saint Barth with its modest total area of 21 m2. The main focus is on private villas and small luxury hotels.

Let's begin our holiday in the best way! The most suitable hotel is the key to an unforgettable journey. Our selection of luxury hotels will definitely attract your attention!




Cheval Blanc St-Barth Isle de France (5 *****)

The most experienced and discerning traveler always looks for quality, style, emotion and exclusivity. The Cheval Blanc Hotel chain definitely suits him. Belonging to the 5-star hotel group located in Saint-Tropez, Courchevel, Maldives and Paris, Cheval Blanc St-Barth Isle de France is characterized by the tropical fashionable environment of its SPAS including exclusive Guerlain beauty rituals, fine Caribbean cuisine and fancy suites.

You are spoiled for choice: a 65m2 garden bungalow, a Beach Suite with two bedrooms and a Jacuzzi with a wonderful panoramic ocean view, or maybe a two-level Villa de France of 650 m2 with two infinity pools, a dressing room, a personal Carte Blanche menu by local chef and even two Mini Moke cars at your full disposal. The choice is all yours.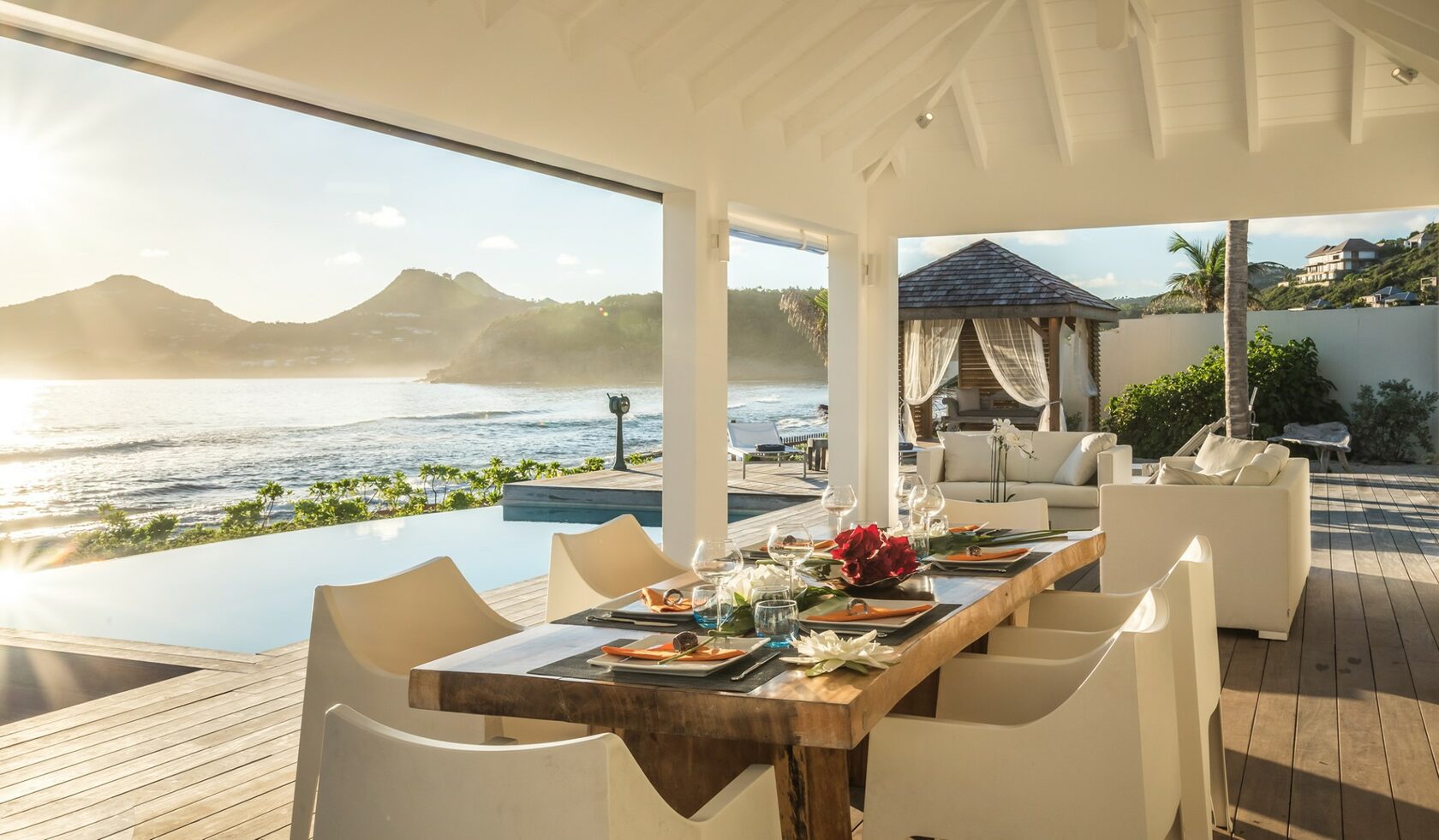 Éden Roc - St Barths (5 *****)

The Éden Roc - St Barths, belonging to the Oetker Collection group, is the clear evidence that French Riviera slowly migrates to the Caribbean, in winter time. The famous Hôtel du Cap-Éden-Roc on Cap d'Antibes (French Riviera) has just closed its doors until next season. Nevertheless, its fashionable tropical "sister hotel" is ready to welcome all guests in a welcoming and classy environment.

Since the 1950s, it has been chosen by the businessman Howard Hughes, the actress Greta Garbo, the actor Robert Mitchum, the Baron Rothschild, the Rockefellers and many others, making this location as their ultimate holiday destination. In addition, it is here that the recording studio is located in which one of the Rolling Stones albums was born. This ultra-luxury hotel offers to its guests a wide choice of 37 stylish accommodations as well as a full immersion in the world of beauty, using high-quality products like Ligne St Barth, Esthederm and HydraFacial.


LE CARL GUSTAF (5 *****)

Le Carl Gustaf belongs to the Barrière Hotel Group. Here you can share the best moments: staying in luxurious rooms overlooking Port Gustavia and Shell Beach, doing yoga with a personal instructor, relaxing with a massage at SPA Diane Barrière or tasting mahi-mahi fish in coconut milk at the Shellona Beach Club. In addition, the hotel offers its guests exclusively catamaran trips to see the island from a new angle.

If you still prefer a more intimate vacation with your family or a group of friends, where you do not have to worry about a lack of space or noisy roommates, a private villa rent with an ocean view, a private lounge area by the pool, 24/7 concierge and personal chef is the perfect solution.

Private Villa Sand Club

If you are still looking for privacy and a special romantic setting, then renting a luxury villa will suit you. Being located just 2 minutes away from the Cheval Blanc hotel and having its own private access to Flamands Beach, the spacious Sand Club Villa overlooking the ocean might make you rethink your future residency place. In the absolute comfort of this 6-bedroom villa, you will feel at home while your in-house concierge will take care of all the arrangements to make your stay truly special. This pleasure will really run up your price though, costing € 420,000 euros per week during the holiday season and € 210,000 per week from the 1st October, 2021 to the 15th April 2021.

Saint Barth is a paradise for lovers of gourmet cuisine, chic beach surroundings, fashion and fun dance nights. Among the kaleidoscope of bathing establishments, we have chosen the most delicious, fashionable and refreshing ones!


Delight your taste buds!


For beach fun and dancing all night check out the following places:




* Shellona Beach with the spiritual musical atmosphere of Mykonos and Ibiza and delicious Greek cuisine stays a great place to watch the sunset;
* Gypsea Beach is sea, sun, music, barbecue, rum and a bohemian lifestyle;

La Guérite promises an unforgettable Italian-French gastronomic experience that flows into an exciting show featuring a resident DJ and fun bartenders;

To explore

Saint Barth is a place of adventure. Thus, it suits those who find SPA rituals and sunbathing a boring kind of entertainment and those who find it difficult to imagine their vacation without fun activities. Furthermore, Gustavia will be a great place to stroll among the brand boutiques, such as Louis Vuitton, Hermès, Cartier, Dolce & Gabbana, Prada, Chopard, Bulgari, a real paradise for the ladies looking to upgrade their wardrobe.
Colombier Beach, Grand Cul-de-Sac, Salt Beach or Grand Fond are highly recommended if you are a hiking fan and you like booking a private guided tour for these most scenic spots of the island. We promise that here you will definitely find that "perfect shot" that you want to share with your followers on social networks after.

Saint Barts Music Festival, which has been held for over 25 years, is a unique opportunity to get into its epicenter if you are lucky enough to be on the island in January. Parties in a variety of musical styles, from jazz and opera to modern dance, will keep even the laziest on the move!

On February 16 and 17, 2021, a Costume Carnival will take place on the streets of Gustavia. Dress up and don't hesitate to go dancing!

Sailing is one of the most popular sports activities on the island. It is here that famous regattas take place all year round. For example, Bucket Regatta, which brings together the most beautiful sailing yachts from all over the world in a friendly competition (18-21 March 2021) or Les Voiles de St Barth, an international 6-day competition of medium and large boats (11- 17 April 2021).

It's hard to imagine Saint Barth without rum. The Rhum Room, with an impressive collection
of 650 bottles, will provide an unforgettable and exclusive tasting experience in the luxurious and
modern ambience of this establishment. We are sure everyone will want to go for tasting this
sweet and aromatic drink.





VIP Panoramic Helicopter Tours take you to the full beauty of the Caribbean islands: Saint Martin, Anguilla, Barbuda and many more. 1400 euros is the starting price of the flight, depending on the destination you choose.

Are you looking for freedom and hotel vacations - not quite your thing? We bring to your attention a weekly yacht charter that will allow you not only to feel independent, but also to be in the incredible azure waters and admire the Caribbean scenery from your master cabin. Renting a luxury 50-meter yacht will cost from 250,000 euros / week.

The island never ceases to amaze, so don't stop fantasizing, because nothing is impossible on Saint Barthélemy!
See you next time, magical island.