The most highly anticipated events from March to November 2021

The summer is in the air, and the chaos of lockdown is over. Meaning we will soon be free to roam around and visit our favorite destinations. More importantly, we will have a chance to experience hoped-for events, most of which were rescheduled to later dates. For your convenience, iPREMIUM made an essential list of highly anticipated events for the upcoming Summer season of 2021.

July 2021

International Jumping Monte Carlo
1st - 3rd July

2021 marks the 15th anniversary of the Jumping International de Monte-Carlo: more than a decade of great moments of sport, equestrian emotions and exceptional show thanks to the best riders in the world gathered at the feet of the Prince of Monaco's Palace.

https://www.jumping-monaco.com

Montreux Jazz Festival
2nd - 17th July

The Montreux Jazz Festival takes place for two weeks every summer in Switzerland, on the shores of Lake Geneva. Founded in 1967 by Claude Nobs, the Montreux Jazz Festival has become over the years an unmissable event, generating stories and legendary performances.

https://www.montreuxjazzfestival.com

Monaco Streaming Festival
3rd - 6th July

An international film festival focused strictly on the streaming and on-demand film and short-content sector.

https://mcsff.com

Cannes Film Festival
Website
6th July 2021 – 17th July 2021

What comes to your mind if we speak of the most glamourous Red Carpet in the World unrolled on the Croisette just behind the Palais des Festivals? Yes, you got it! Cannes Film Festival.
Every spring, this paramount kermesse takes place for the duration of twelve days, bringing on the catwalk the best movie productions of the Season. Yet, this season, the festival was postponed to summertime due to rising coronavirus concerns. But it surely won't ruin any fun. All guests put in the spotlight their most extravagant and magnificent gala gowns designed by world leading couturiers as well as sublime breathtaking jewelry, that make your heart beat faster for a while.
It is really difficult to imagine this event differently, without the shining jewels from the official partner Chopard. In 1998, this historical Swiss Luxury Watches and Jewellery Manufacturer gave new life to the famous Palme d'Or Awarding Prize, redesigning it completely in an exquisite crystal and gold masterpiece. Thanks to the creativity and knowledge of Chopard art director and co-president, Caroline Scheufele, movie stars from Penelope Cruz, Scarlett Johansson, Angelina Jolie to Catherine Deneuve have caught the attention of photographers and fans through their glittering, refined timeless jewelry.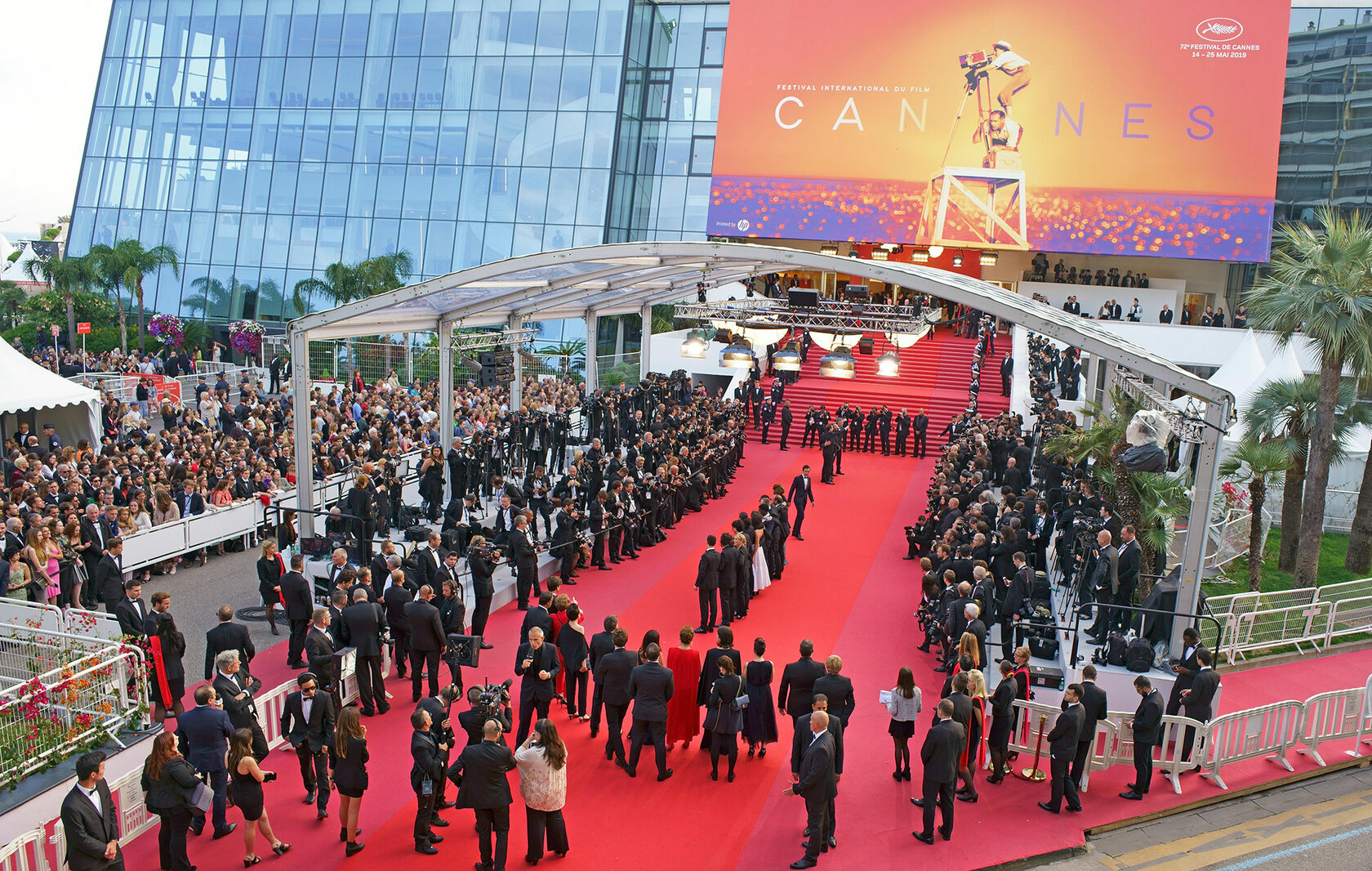 Since 1946, Cannes Film Festival, has been attracting World elite wishing to watch the most recent international blockbuster movies and to attend some of the most exclusive private events ever seen on the Côte d'Azur (French Riviera) throughout the Festival. This is a unique whirlwind of charm that pervades the most anticipated gala evenings and private parties, intended for lucky guests only. Dates and locations of many of them are kept hidden until the very last moment, so it is important to stay tuned not to miss them!

Monaco Art Week
Website
13th July, 2021 – 18th July, 2021

Monaco Art Week is one of the most prominent art shows in Europe that features dozens of exhibitions, art talks and meetings, as well as a round table hosted by lots of galleries and auction houses from around the world.

https://www.monaco-artweek.com/en/

Nice Jazz Festival
Website
13th July, 2021 – 17th July, 2021

Since its creation in 1948, this festival has never been static, constantly evolving and bringing musical talents from all over the world. Yet, being faithful to itself, the historic festival always leaves room for tradition. If you are around Nice in mid-July, you don't need to try finding the festival. Mellow tunes of the saxophone will lure you, even against your will.


Festival of Pyrotechnics
Website
14th July, 2021 – 24th August, 2021

After a COVID break, the festival comes back for six exceptional evenings, filled with stunning colors and loud tributes to Pyrotechnic art. The festival will include the competition of the greatest French artificers, who will battle each other using harmonious compositions paired with movies soundtracks. The guests will have a chance to contemplate unique, internationally acclaimed pyro-musical shows.


amfAR Gala Cannes
Website
16th July, 2021

The 27th edition of the famed amfAR Gala Cannes, one of the world's most successful benefit events and the most coveted ticket in town during the Cannes Film Festival, can accommodate just a handful of guests due to current restrictions. This guest limitation makes the event more exclusive than ever. Besides, the event has already raised more than $235 million for amfAR's life-saving research program, which attracts investors and donors from all over the world to contribute to such a noble cause.


Monte-Carlo Sporting Summer Festival
Website
16th July, 2021 – 14th August, 2021

With superb entertainment events, games, shopping, culinary art, nightlife and thrills, this annual summer festival in Monaco perfectly illustrates all the glory of the Principality. Organized under the aegis of the Casino de Monte-Carlo, the festival has been around for nearly 50 years, but this year will be special. Monegasque evenings will be filled with sounds with such of Abba Show, Jamie Cullum, Stas Mikhailov, Assi El Hallani, Enrique Iglesias, Paolo Conte, Zucchero, Valery Meladze, Sister Sledge and the Gipsy Kings.


BALLETS DE MONTE-CARLO - L'ÉTÉ DANSE
Website
15th - 24th July

For this 2021 edition of "L'Été Danse!" Les Ballets de Monte-Carlo are offering two series of shows which will bring home to us the extent to which dance is a living art. To begin with, from 15 to 17 July, the company will perform two creations imagined by Mimoza Koike and Julien Guérin, both from Les Ballets de Monte-Carlo.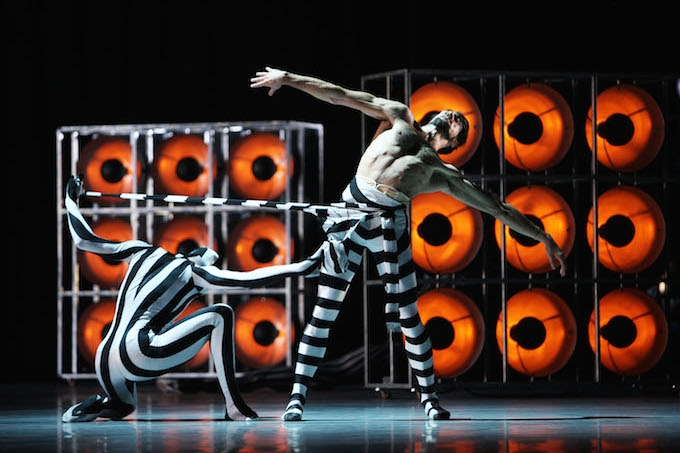 Red Cross Ball Monte-Carlo
Website
23rd July, 2021

Being undoubtedly one of the highest points of summer in Monaco, the Red Cross ball gathers royals, international superstar elite and personalities, as well as donors and renowned investors from all across the planet in the Salles des Etoiles. It's not so easy to get on the VIP list of guests, but it's totally worth it!


August 2021

Les Plages Electroniques
Website
August 6th, 2021 – August 8th, 2021

Usually held on the warm sand of the most beautiful beach of Cannes, Les Plages Electroniques feature the solid stage lineup with such big names as The Chainsmokers, Kaytranada, and Vald. Although the event was postponed from last year following the government's announcement regarding large gatherings, this year's festival promises to be lit, to say the least.


Greenwich+Docklands International Festival 2021
Website
27th August, 2021 – 11th September, 2021

Offering an excellent opportunity to enjoy an extensive programme of art installations, street theatre, circus, dance acts and music events, the annual Greenwich+Docklands International Festival 2021 is a must-see event if you ever in London.


Palermo – Monte-Carlo 2021
Website
21st August, 2021 – 28th August, 2021

An annual prestigious offshore regatta under the patronage of Albert, the Prince of Monaco, Palermo — Monte Carlo lures avid sailors with yachts from 50-100 feet and connoisseurs of picturesque views from the Cote d'Azur, the islands of Sardinia and Corsica, and from Italy to test themselves in the exciting race competition.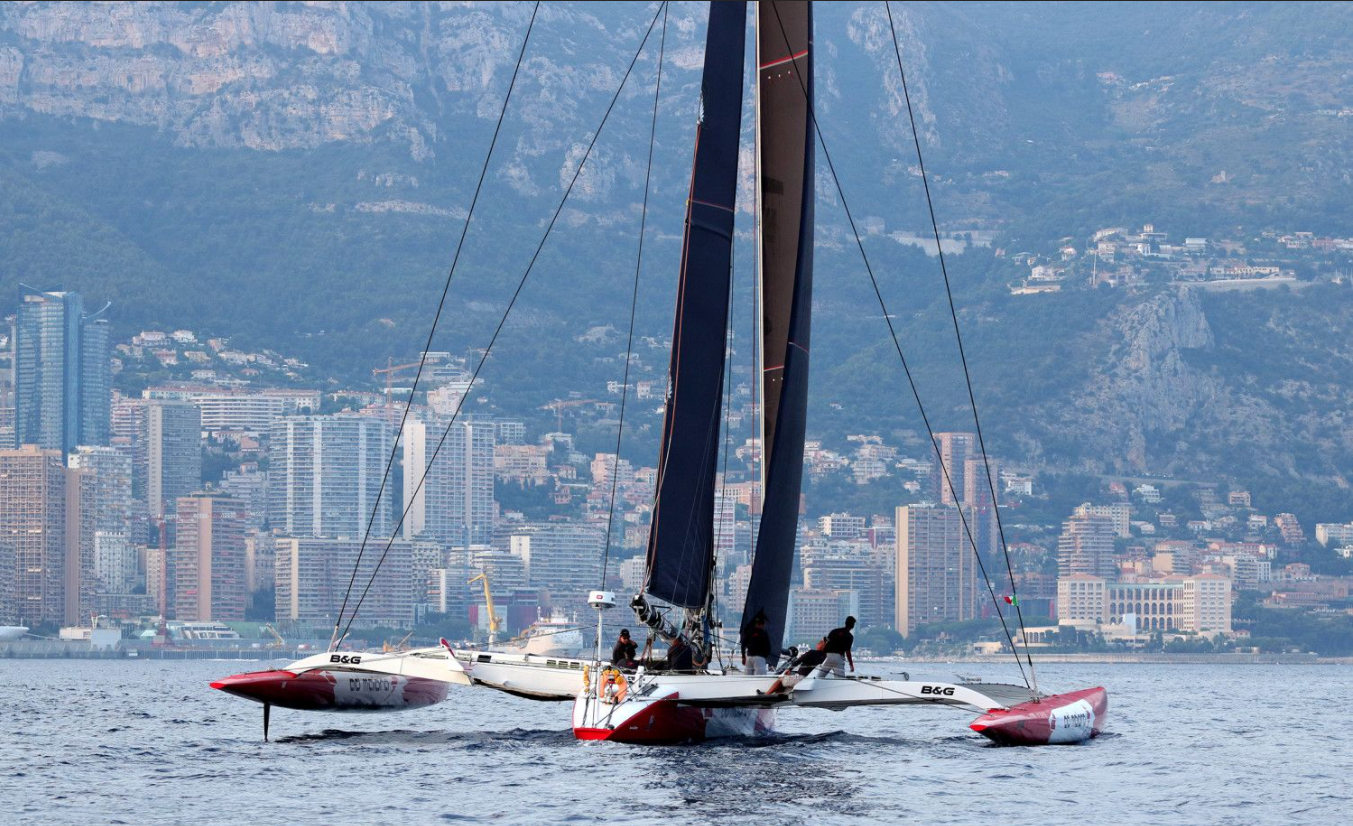 September

Cannes Yachting Festival
7th -12th September

Each year the Yachting Festival accommodates an eclectic offer of 10 to 45-meter in-water boats and under 10m on land. These boats are sailing or motor boats, monohull or multihull, with hard or semi-rigid hulls. The Yachting Festival will host this year almost 600 boats, 430 exhibitors and over 140 previews (10% more than in 2019).
Meet the greatest boating manufacturers and their latest innovations in unparalleled visiting conditions!

https://www.cannesyachtingfestival.com/en-gb.html

London Fashion Week September 2021
Website
17th September, 2021 – 21st September, 2021

Featuring the latest catwalks, many industry experts and top designers, the autumn fashion week is one of the most prestigious and exclusive shows since it was previously invite-only. Looking at last year's event with first gender-neutral shows, the upcoming event promises to be as innovative and exciting as it can get.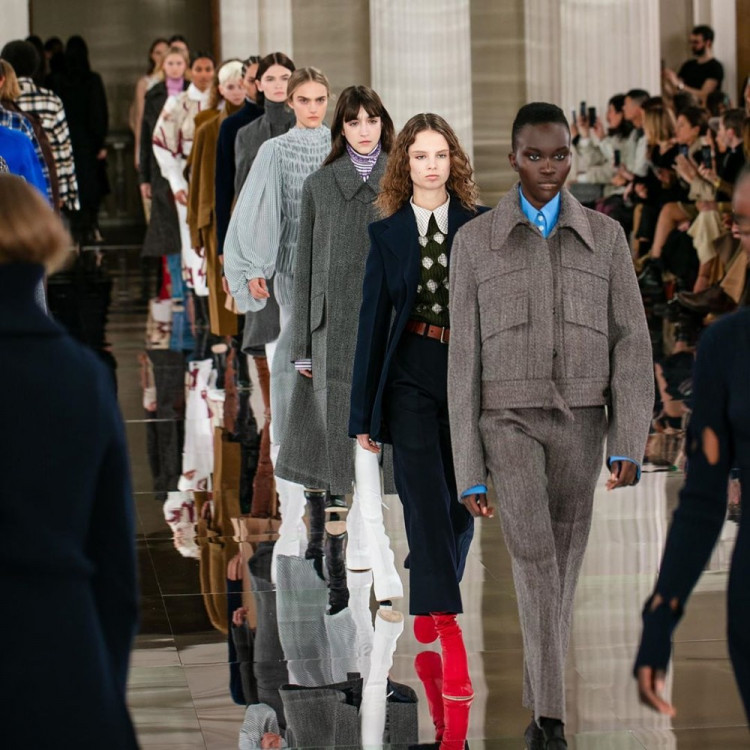 Monaco Yacht Show
Website
22nd September, 2021 - 25th September, 2021

An exclusive trade fair of the yachting and other luxury industries, Monaco Yacht Show presents a unique opportunity to network with a large number of international clients and high-profile exhibitors, as well as finally purchase your dream yacht.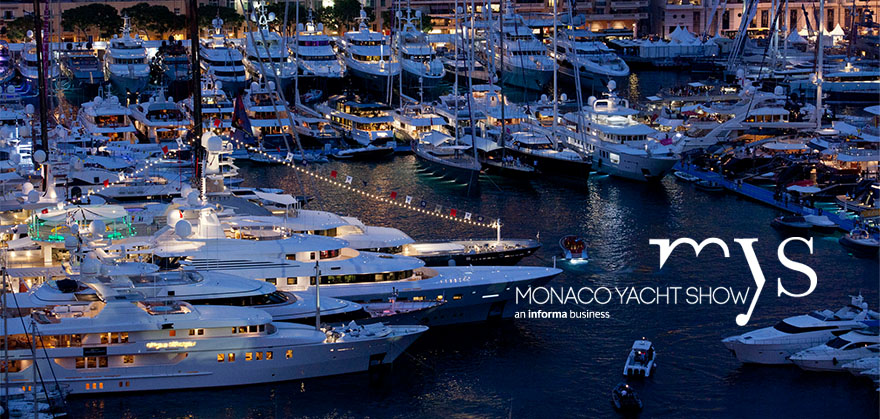 LES VOILES DE SAINT TROPEZ
25th September - 9th October

The mix of classic yachts with ultra-modern boats is the main characteristic of Les Voiles and its true "trademark".
As are the festivities and the numerous events on land, widely open to the inhabitants of the Tropéziens and the public.

http://www.lesvoilesdesaint-tropez.fr/les_voiles_de_saint_tropez/

Luxe Pack Monaco
27th - 29th September


Premium packaging manufacturers from all over the world gather in Monaco to present their most creative innovations: an essential sourcing for brands that want to play the differentiation card, whether in terms of design, respect of the environment or digital innovation.

https://www.luxepackmonaco.com

October 2021

Expo 2020 Dubai
Website
1st October, 2021 – 31st March, 2022

Showcasing the latest in design and innovation, Expo 2021 Dubai will be open for the public to enjoy a calendar packed with events, concerts and more. One of the most impressive installations will be 21-metre-high lattice entrance gates made by British architect Asif Khan.



Sportel awards
3rd - 5th October

SPORTEL Awards is an international competition that rewards the best sports footage as well as exclusive meetings between sports fans and renowned sports personalities.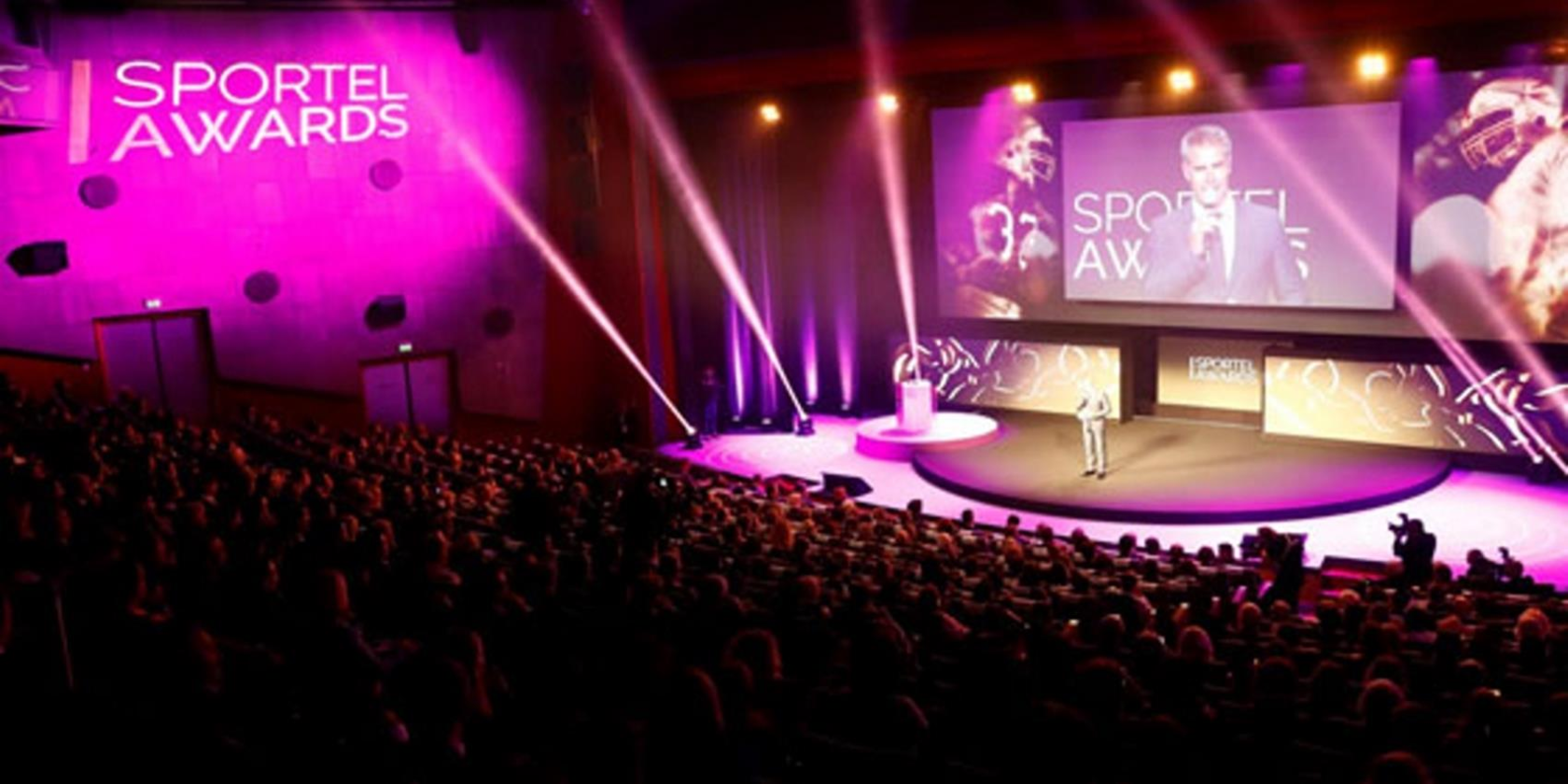 https://www.sportelawards.com

5th Monte-Carlo E-Rally
Website
20th October, 2021 – 24th October, 2021

Organised by the Automobile Club de Monaco, E-Rally Monte-Carlo is an authentic regularity road race designated for electric vehicles and hydrogen-powered cars. The race aims to promote new automobile technologies and encourage drivers to adopt an eco-responsible driving style.



Rugby League World Cup 2021
Website
23rd October, 2021 – 27th November, 2021

The world's best teams battle it out to be crowned winners of the Rugby League World Cup 2021. For the first time in Rugby League history, the men's, women's and wheelchair competitions will be on view played together in one unmissable event.