Sometimes also referred to as Ligurian Riviera or Riviera of Flowers, Liguria is about warmth, tulip fields, beautiful coastline and rich culture, including regional cuisine well-known for the birth of pesto.

But how does one find the best Genovese delights along 317 km picturesque coastline? iPremium has compiled the list of five best restaurants in Liguria to pumper your taste buds:


La Caravella, Ventimiglia


Nestled a stone's throw from the sea, in the beautiful hills of Ventimiglia, the restaurant boasts great Ligurian cuisine trofie pasta with pesto, minestrone soup, chickpea flatbread and pansoti, all made with the best fresh, local ingredients. From stock fish to anchovies, a chef here pays great attention to the quality of their seafood, purchasing fresh produce from local fishermen and then converting it into culinary masterpieces. The quite, serene and sophisticated ambience of the place makes up for a great dining experience and a perfect setting for sampling a top-notch seafood and delicious homemade pasta.



Learn more at: https://www.ristorantelacaravella.org/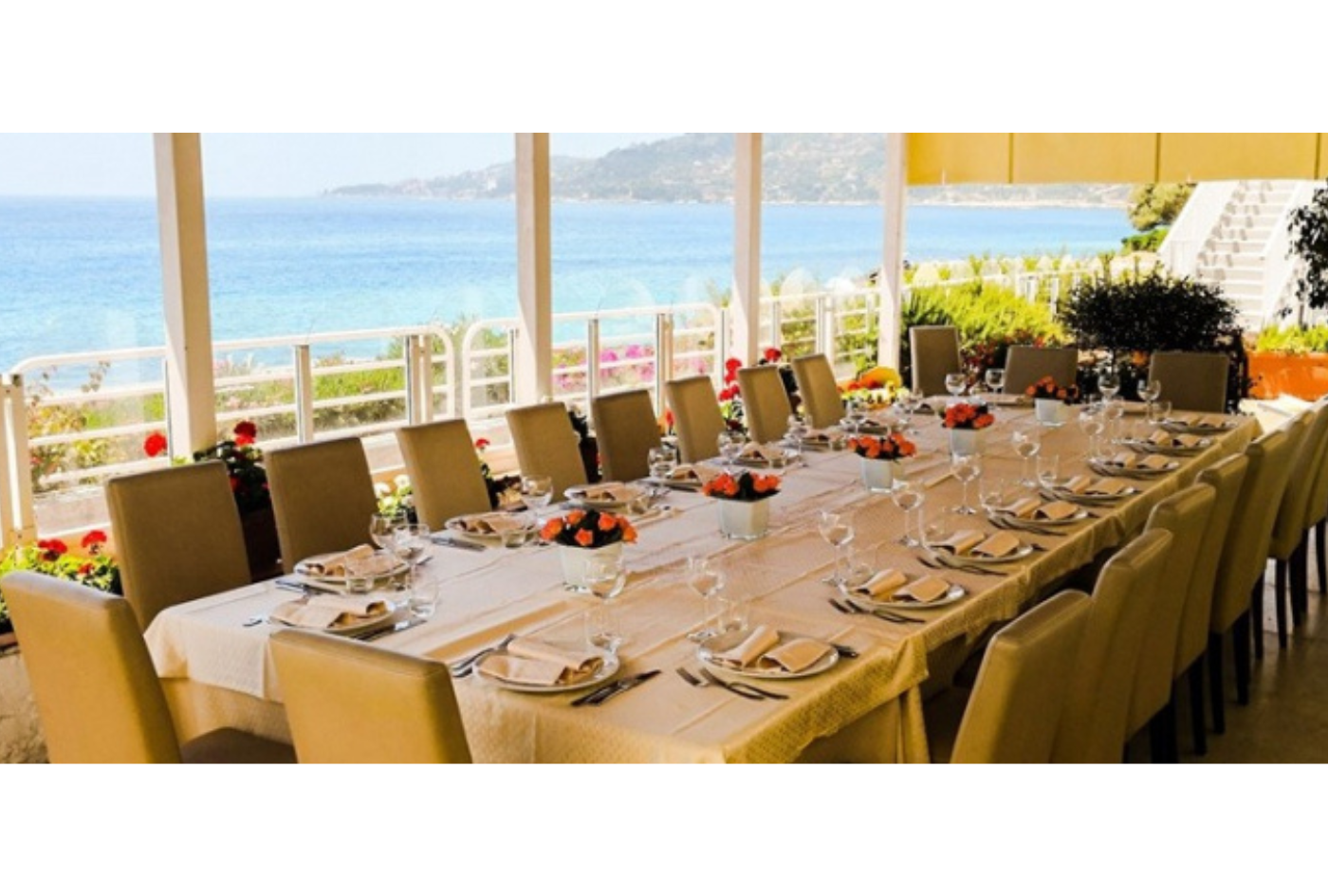 Byblos, Ospedaletti
The Byblos restaurant first opened its doors to visitors in 1992 and quickly became one of the most elegant and exclusive locations in the province of Imperia, Liguria. Led by chef Gennaro Vivo, the culinary team daily prepare a delicate and traditional seafood cuisine that can be pared with an extensive and carefully curated wine list. What's even better is that you get to have your delicious meal overlooking the sea, dreaming about eternal beauty of Ligurian landscapes. We recommend sampling a signature plate with raw fish Byblos Royal for starters and continue your way through the menu with an exquisite and always intriguing sliced ​​tuna marinated in coffee and ginger with radishes, potatoes and roasted onions, served with prosecco foam and hemp oil. If it's meat you are after, then sliced ​​beef with rocket, Parmesan and Lyonnaise potatoes is your ultimate choice.

Learn more at: https://www.ristorantebyblos.com/




Ü Cian Restaurante, Isolabona
Indulge in fine dining with Ligurian accent and a rich palette of flavors at Ü Cian Restaurante near a small medieval village Isolabona, just 3km from the historic town of Dolceacqua, famous in the world for its Rossese. Managed by Chef Davide with a help of the whole family, the restaurant features a traditional, yet reimagined Ligurian cuisine. We recommend sampling everything that is featuring beef and lamb on a terrace overlooking luscious nature. Just make sure to reserve a table, especially on a Sunday noon – the restaurant draws crowds of avid foodies from all around the local area and beyond.

Learn more at: https://ristoranteucian.it/



Magiarge, Bordighera
Situated in a lovely historic center, this restaurant offers a seasonal Ligurian cuisine from simple and tasty traditional recipes. Depending on when you decide to come, you may come across seasonal pesto, trumpet zucchini, artichokes, pumpkin and beans – all local farm-to-table produce. One of the restaurant's highlights is certainly its fresh from the sea Mediterranean fish, like anchovies, Atlantic bonito, the bream, the amberjack, the chest guard and scabbard fish. During summer, we recommend choosing one of the hundreds of wine labels from all over Italy or foreign ones and dine in the nearby square, in the tranquillity that only an old, picturesque village can offer. Following the recent trend, Magiarge' also serves natural organic and biodynamic wines – unique and rich in taste, these are perfect for a hot summer weather. If it's not wine you are after, don't miss out on the restaurant's careful selection of beers crafted in the nearby Genoa.

Learn more at: http://www.magiarge.it/



Flipper, Sanremo
Placing guest experience at the centre of its philosophy, the restaurant pays great attention to the quality of ingredients, specially seafood, and impeccable service. Not without a reason, the Flipper collaborate with local fishermen who daily provide it with the freshest selected produce. Since the cellar is one of the flagships of the restaurant, we definitely recommend checking out one of the richest in the area wine list, with hundreds of different labels, suitable for every need. For starters, get perfectly fried calamari and shrimps, as well as mussels in the signature sauce. Then proceed with some Ligurian specials paired with a glass of your favourite white wine before taking on some delicious desserts.

Learn more at: https://www.flippersanremo.com/