The Grand Ball of Princes and Princesses under the High Patronage of HSH Prince Albert II of Monaco has made its return to the aristocratic Monégasque realm. Princes and Princesses joined forces for a night of dreams in which they were transported to a new age, a dazzling and mysterious one. The Grand Ball of Princes and Princesses displayed its uniqueness and appeal once more, ranging from utmost grandeur and richness to an embodiment of royal charm.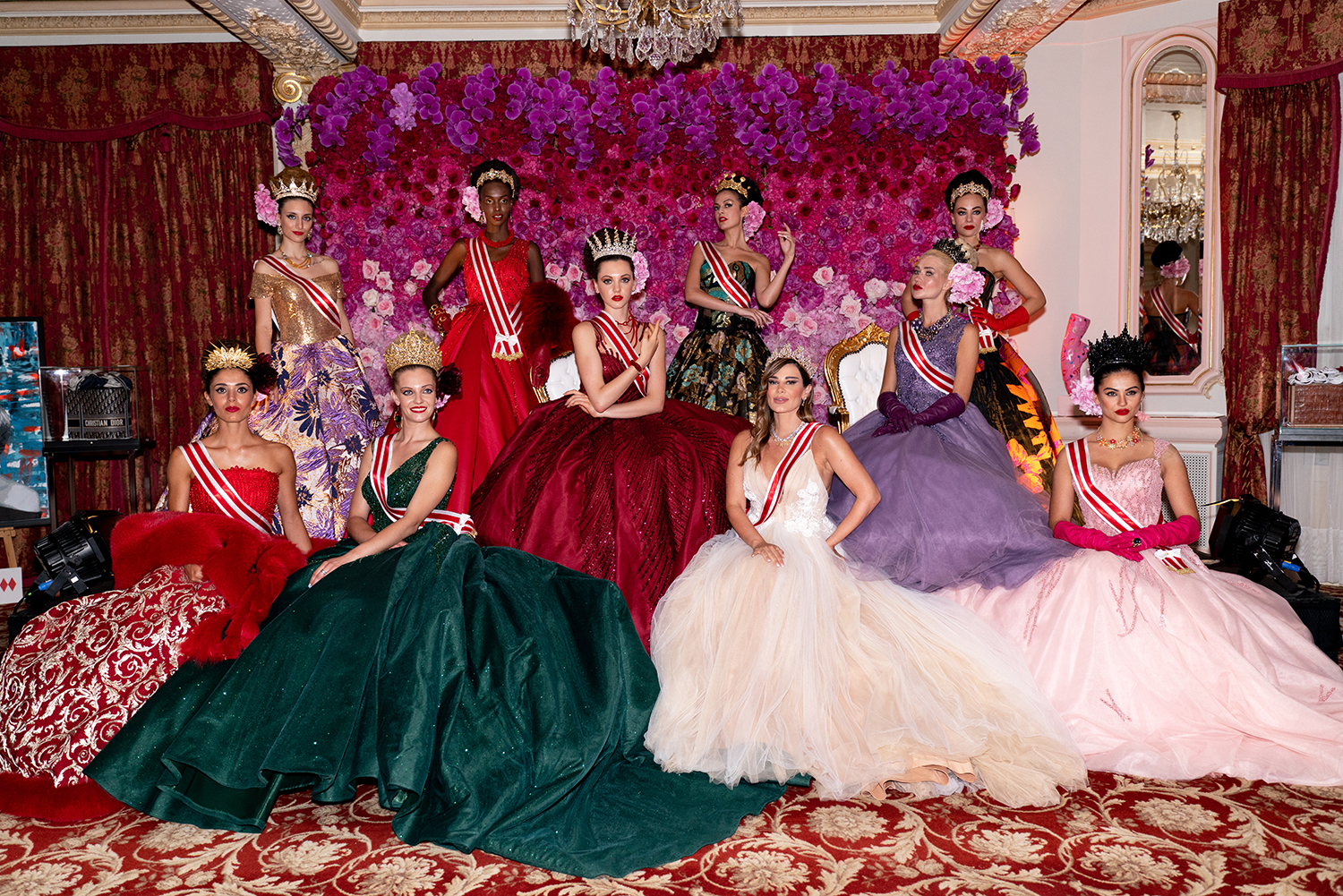 The event took place at one of the most stunning historic locations in Monégasque legacy, the renowned Belle Époque Hall of Hotel Hermitage Monte-Carlo, which was turned into a princely palace for the occasion. The Ball has become a particularly exquisite venue for Monaco, with royal encounters enchanted by social etiquette, grandeur, beautiful clothes, and a magical mood. The Principality has experienced the splendor and sumptuousness of one of the season's most magnificent events. The visitors were taken into the land of fairy tales after discovering the power of royalty. The attendees of this royal ball, who had been caught up in the enchantment of Monte-Carlo, returned to reality at the end of a spectacular gathering, dazzling with the most glamorous of figureheads.




Distinguished guests attended from around the world to pay respect to the elegance and remembrance of Princess Grace of Monaco's balls. The attendees were whisked away to a fantastic world thanks to the creative direction of opera singer and UNICEF ambassador Delia Grace Noble, who created an evening devoted to the Principality, complete with design, colors, music, dance, and culture! They witnessed the magnificent performance of a true artistic production involving over 100 artists, including the National Orchestra of the Italian Carabinieri Army, the Czech national team of artistic dances, flag throwers, opera and diverse selection of singers, performers, instrumentalists, and international étoile ballet stars.


Alina Neacsa, floral designer for the royal households, introduced the unique fragrance of a bygone century that still lingers in our souls, together with more than 40000 peonies and pink roses adorning the walls, tables, and full chamber of the Hotel Hermitage. Following special editions of The Grand Ball of Princes and Princesses in Venice and for the closing of EXPO Dubai, the unique gem of glamour and fantasy will deploy its magic on various lands around the world, one of which will be next year on March 17th in the most luxurious and mythical Arabian place, Burj al Arab.


The fantasy of this Grand Ball will continue in order to keep the fairy tale and immortalize it in other wonderful places such as London, Hong Kong, United States, until Osaka EXPO in 2025.



https://noblemontecarlo.mc