Located on the iconic Avenue Princesse Grace, close to Larvotto seaside promenade, Studio 39 is part of the iconic Thirty-Nine Private Members Club.

Dedicated to beauty and wellness, Studio 39 is the only Club space open to non-members, making it the perfect way to taste the 39 experience.


Opened in 2006, the Studio has since last November been managed by Stephanie Bonnet, official international trainer at Biologique Recherche. With her extensive experience in the beauty industry, Stephanie's expertise has allowed her to redesign the selection of services offered by the Studio. Now, it offers a new approach to wellbeing with a unique concept for the Monaco market: a hyper-personalised experience based on time.

Forget the "treatment-based" approach; Studio 39 offers you services based on the time you must dedicate to yourself. This treatment approach applies to the scalp, body, and face.

Every treatment starts with an initial diagnostic of your skin instant or scalp instant, determining the procedures that will suit you the best. Each beauty process is unique, personalised to your individual needs.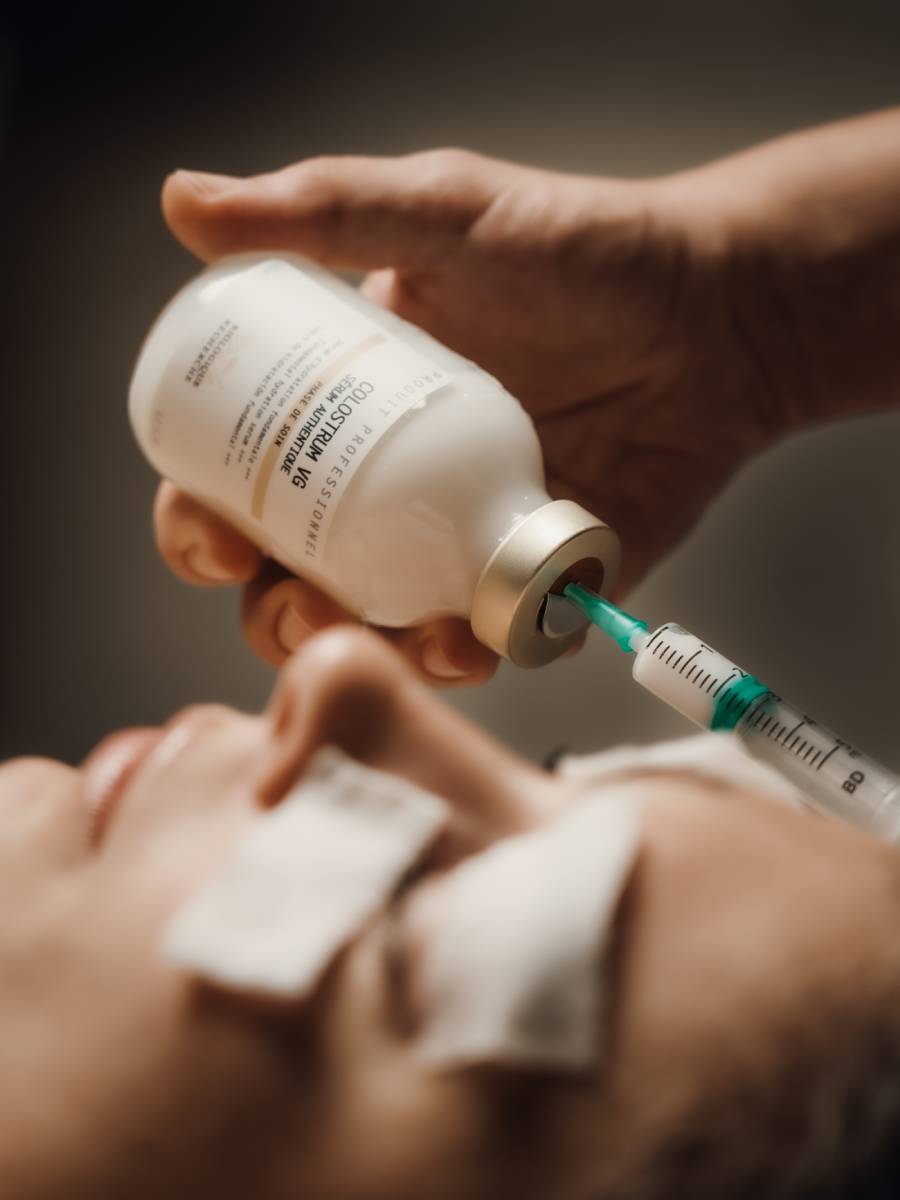 The philosophy behind this approach is that we are all unique human beings with a specific epidermis - our largest organ, connected to all others - that can change and react to internal factors such as stress, hormones, and day-to-day life, as well as external ones like pollution, UV, and improper use of cosmetics. The skin and nervous system share a common embryonic origin - the ectoderm - which is why an individual's skin reveals a lot about their nervous state. If you want to treat your skin, this is something you must consider.

As Stephanie says: "You must approach your skin in a holistic way, and personalisation is the key. One treatment can't suit everybody. If you want to have results, efficiency, you must adapt to the skin. Beauty is a journey, and what worked on your skin yesterday might not work tomorrow, as the skin is evolving throughout the seasons, as well as your lifestyle. That's why we always start with a diagnostic, and we recommend our clients to take a quarterly checkup diagnostic - a complete diagnosis, with the skin instant lab machine checking the epidermis evolution and readjusting the treatment or cure based on the skin instant."

Stephanie also explains that her beauty experts are constantly trained to understand the specifics and diversity of clients' skin. They are, in a way, psychologists for your skin; first, they learn its history to better understand the issues it's facing, then recommend the best products to maintain or improve the state of your skin.

More specifically, the experts use cofactors - professional treatment masks - as well as boosters; professional high concentrate products applied with specific anti-aging techniques, giving the effect of a real workout for the face muscles. They also employ a remodeling face machine, which uses three electric currents working in tandem to plump, tone, regenerate, oxygenate and optimise the penetration of active ingredients into the epidermis.



Treatments last between 45 and 120 minutes, and can focus on the face, the body, or both. Procedures are tailored to suit the needs of all clients; therapists may work with a curative or a preventive approach, and the treatment's timings will be adapted accordingly. A curative treatment will, of course, be focused on a cure, and the beauty expert will work on the individual's skin evolution. A preventive treatment, on the other hand, will act to prevent problems, stabilise the skin's state, or postpone the skin aging process. One of the Studio's bestsellers is the 90 minute face and back treatment, which employs a psychodermatological approach.
As for products, Studio 39 works with a range of brands, including legendary French cosmetics brand Biologique Recherche — available exclusively at Thirty-Nine in Monaco. The Biologique Recherche methodology is based on over forty years of experience using innovative products and following meticulous protocols. Its products are formulated with high concentrations of active ingredients derived from natural or biotechnological compounds, and are fragrance-free.

Another part of the Studio experience is Auteur cosmetics, whose products work to activate the skin's optimal functions, ensuring optimal performance for your skin at every stage of your journey. Its concentrated skincare formulas are engineered to accelerate cellular repair and restore the skin's optimal functions. Auteur's products form an excellent tandem with Biologique Recherche's treatments, and are recommended for skin already used to receiving very active ingredients with complex formulations.

To offer its clients the large range of services they need, the Studio proposes all beauty treatments imaginable: hairdressers, barbers, manicures, pedicures, body care, face care, reflexology, and much more.

Constantly keeping up with the latest technology and trends to offer the very best to its clients, Club Thirty-Nine and Studio 39 will soon launch a new service that will push the Club's global approach even further, with an enhanced wellness and healthcare experience. Stay tuned to find out more!