At Christmas, everyone's a little biblical Mag for relatives and friends. This family holiday has become a national holiday. Monaco, where thousands of tourists flock to Christmas and New Year celebrations, offers a special entertainment program.

The iPremium editors suggest starting a journey into the world of Christmas with Place de Casino, where from December 3 to January 10, a beautiful Christmas tree will sparkle with a thousand lights.

From December 28 to December 31, you will be able to catch great sound and light show in front of the Monte Carlo Casino. By the way, the Place de Casino square is the very place from where you can get a hold of the most picturesque view of the New Year fireworks, but more on that later.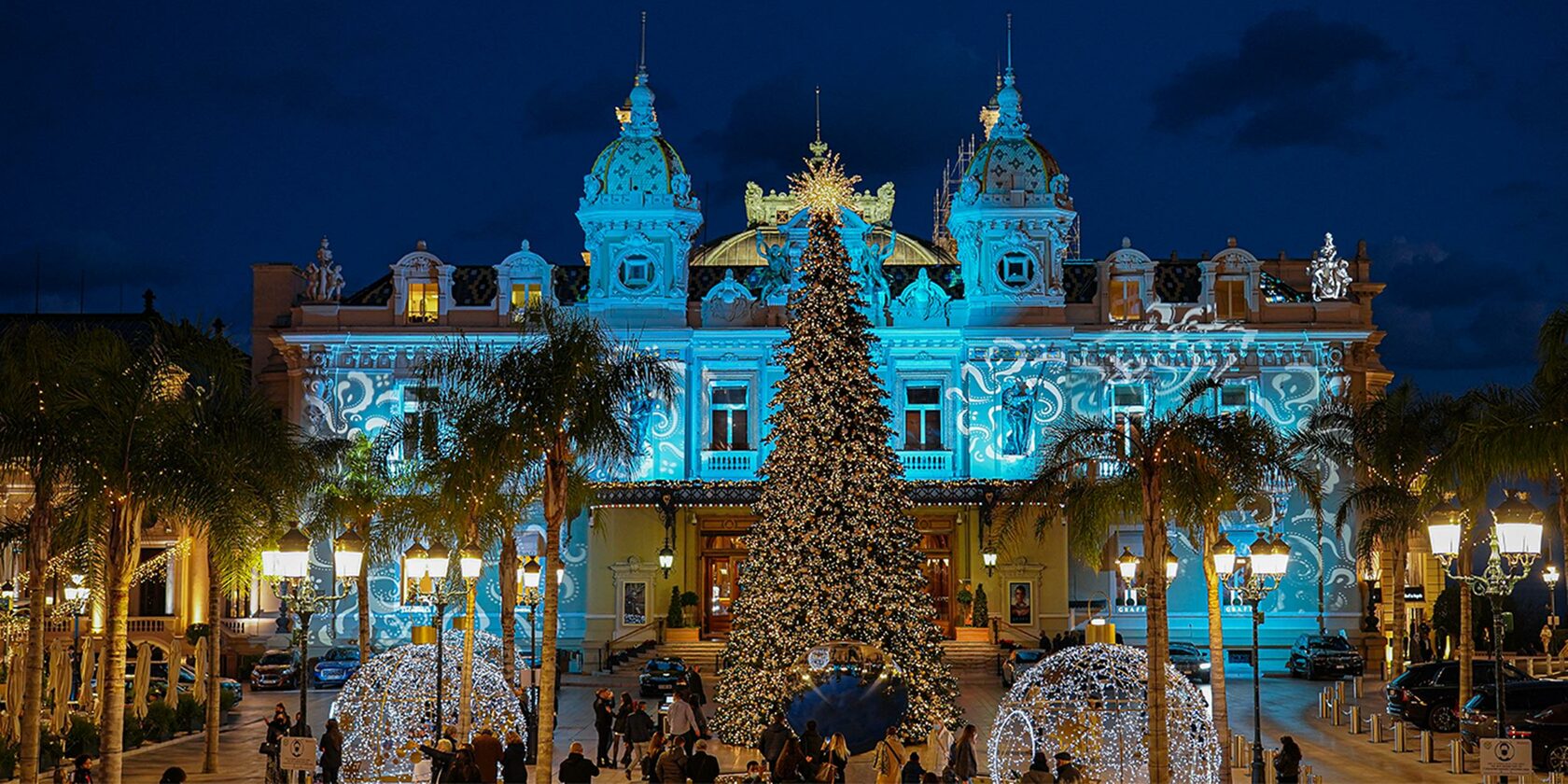 In Port Hercule, from the beginning of December to January, a traditional Christmas market will open its doors to all festive visitors. What is needed for a good miracle? Make sure to visit the local Christmas market, where you will find jewellery and chocolate sets, unique handicrafts and hot mulled wine. Wander around the fair with friends, then check out one of the restaurants where the renowned chefs prepare a delicious festive menu.

The best restaurants in the world with Michelin stars will open their doors for you. Don't miss out on the opportunity to book tables now. Restaurant Le Grill invites you to enjoy Christmas dishes (dinner on the 24th of December, and lunch on the 25th of December) with Chef Dominic Laurie.

The Belle Époque hall of the Hermitage Monte-Carlo hotel, a go-to place for the royal family, awaits guests on the eve of December 24th.

Don't stay away from the Café de Paris Monte-Carlo in la Salle Empire. Here, guests will await a special Christmas dinner and musical entertainment in the heart of the Principality of Monaco. On December 25th, there will take place a Christmas lunch buffet priced at 220 euros per person (1/2 bottle of champagne included). Don't be surprised Santa Claus drops by.

An equally festive dinner awaits you on December 24 at the Yannick Alléno restaurant in the hotel Hermitage Monte-Carlo, where the menu will feature six sumptuous dishes at a price of 330 euros per person, including a glass of champagne. A great addition to the overall festive mood will be a magnificent Christmas tree from Chopard, creative master classes and musical entertainment.

For those who miss the summer and the sun, there's no better place than Blue Bay. The two-star Monte-Carlo Bay Hotel Resort will serve a Christmas dinner that will satisfy even the most sophisticated foodies.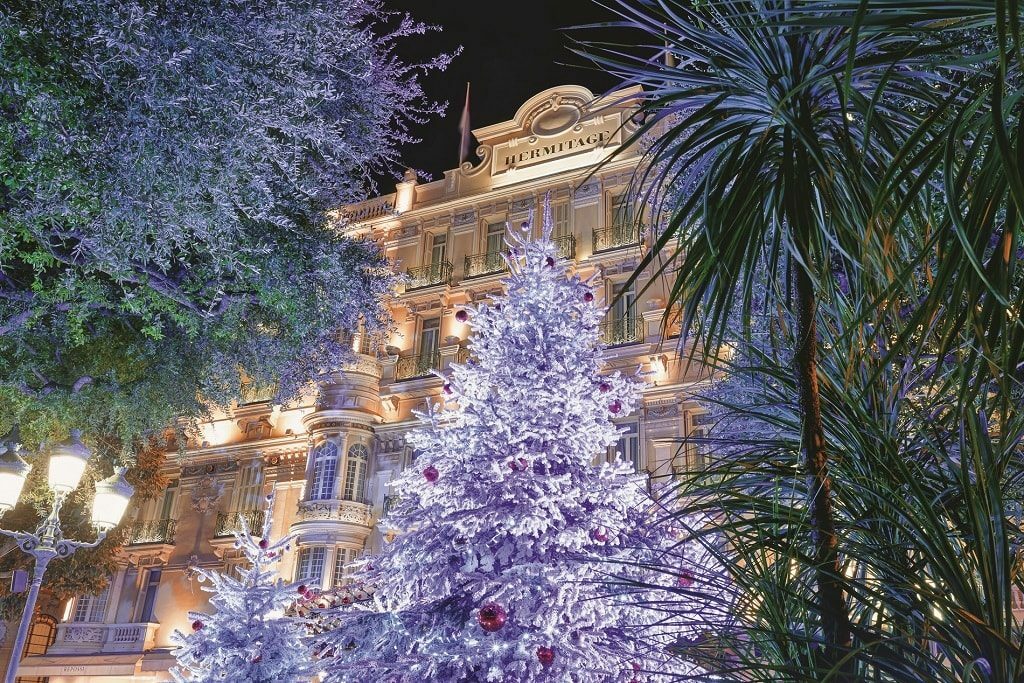 When the Christmas bustle comes to an end, it's time to think about New Year's Eve. Why not meet the new year in a bright and cheerful fashion?

iPremium editorial is here to offer the choice of best places to celebrate.

Make the eve unforgettable in one of the best restaurants in the Principality - LeGrill.

Michelin-starred Hôtel de Paris Monte-Carlo's luxurious kitchen promises to serve an exclusive line up of dishes by Dominic Laurie for New Year's Eve dinner.

Don't miss Le Louis XV, a three-star Michelin restaurant. Here for you, Alain Dukas and his chef Emmanuel Pilon will offer an explosive gastronomic experience prepared from the best local French Riviera produce, while sommelier Maxim Pastor will do his best in advising best wines to go with your plates.

And finally, Le Blue Bay, a two star Michelin restaurant will project a particularly intimate holiday atmosphere with invited famous singers and fireworks at midnight.

By the way, New Year's fireworks are especially convenient to watch on the main square of Monaco near the casino or in the port of Hercule. From here, you'll have the most impressive view of colourful sparks slowly fading into the sea.

At midnight, when the carriage can turn into a pumpkin, be on time to catch Cinderella at a festive Buddha Bar or visit Blue Gin Lounge Bar at Monte-Carlo Bay Hotel resort.

For those who want to have fun vibing to the world's best DJs on this endless night of happiness, Jimmy'z would be the perfect choice.

We hope this comprehensive list will help make your festive experience unforgettable. And the Christmas star will light up, guiding you to the new year of successes and joy!