Saint-Tropez, France
The best destination for putting your wealthy foot forward


Located just 62 miles west of Nice on the magnificent French Riviera, Saint-Tropez and its surrounding coastline are ideal sailing spots for the upcoming summer season. As you may know, Saint-Tropez is a popular beach destination for the rich and famous, and for good reason. Its dramatic landscapes, warm population, bright events, and upscale amenities have gradually turned the town into a symbol of luxury lifestyle.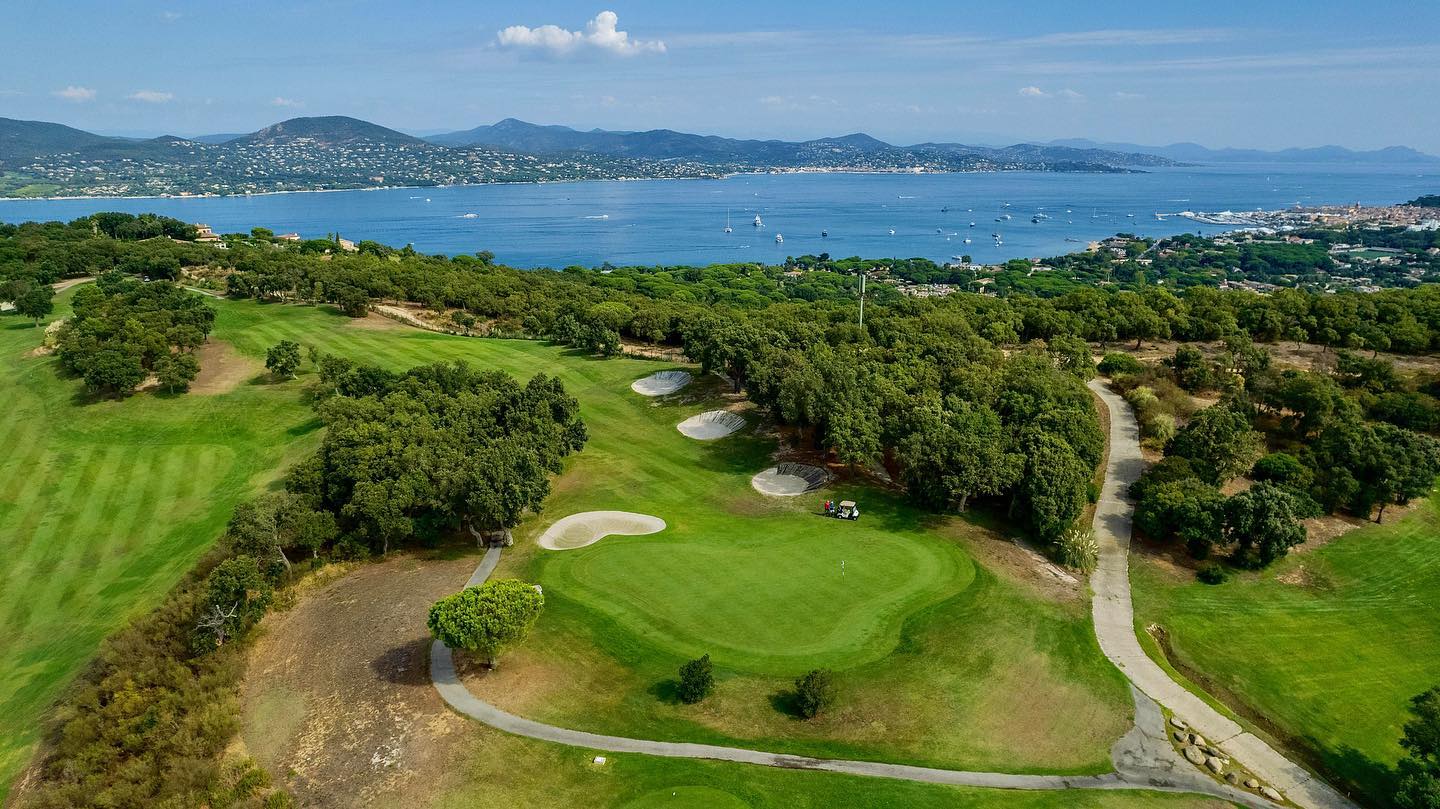 Since you plan to go by yacht, you will have the opportunity to catch the breathtaking scenery of Saint-Tropez's harbour upon your arrival. Despite its international popularity, Saint-Tropez's harbour has retained its social and cultural variety, making it a place of complete and stunning authenticity. You might even find a few celebrity yachts parked nearby. Every summer, the marina welcomes the likes of Leonardo DiCaprio, Bono, and Elton John to name just a few. If you're not keen on parking here, there are other places to leave your yacht, including ​​Marina de Port Grimaud, Marines de Cogolin, and Port de Saint-Tropez.

Although you may stay on your super yacht and enjoy some much-needed privacy, Saint-Tropez is all about appearance and chic, so here are a few hotels to show yourself and fulfil your French Riviera fantasies.


Once you settle, check out the main local celebrity: Pampelonne Beach. With nearly five kilometres of white sand, it is an excellent place to stop by on your sailing trip. If glamorous parties and fine dining are your style, you might want to leave your boat for a time and go to some of Saint-Tropez's most famous beaches and clubs. iPREMIUM has compiled a comprehensive list of renowned beach clubs that know nothing but high-end parties and opulent leisure time.




Other things to do:

Golf at Club Saint-Tropez
Take a stroll on Le Sentier du Littoral
Take a helicopter ride for breathtaking views

Interesting events:

Giraglia Rolex Cup regatta, 12— 18 June
Fête de la Musique 2021 à Saint-Tropez, 21 June
Trophée du Bailli de Suffren offshore regatta, 25 June — 9 July
Mykonos, Greece
Aperfect fusion of pristine beaches and great nightlife

Offering the finest of everything, Mykonos stands out even among its Greek island peers. After all, there's a reason why Marlon Brando, Elizabeth Taylor, Princess Soraya, Brigitte Bardot, Sharon Stone, Grace Kelly, Mel Gibson, and Paris Hilton are just some of the celebrities who have visited Mykonos over the last few decades. With over 20 stunning stretches of golden sand, it boasts the most beautiful beaches in Greece. But what's more important is that these beaches tick all the boxes. So, whether you travel as a couple, alone, or with family, you'll find your perfect location, from family beaches like Lia, fashionable beaches like Psarou, or peaceful beaches like Agios Sostis. Located in the heart of the Aegean Sea, Mykonos boasts great Mediterranean food as well as tons of fantastic restaurants serving dishes from all over the world. Two or three bays, particularly Ornos and Psarou, are large enough to host your super yacht.

When choosing where to stay, the town of Mykonos is one of the best areas for entertainment and nightlife, but most of the hotels and resorts are scattered across the island, catering for various needs. So it's really a matter of getting your priorities straight, and the best area to stay might not be that obvious. Just for you, iPREMIUM has hand-picked some of the island's very best hotels that are totally worth paying attention to:


When it comes to dining on an island as iconic as Mykonos that houses hundreds of premium restaurants, it can be tricky to find those special culinary gems. But worry not: iPREMIUM has spoken with locals and travellers alike to compile the comprehensive list of the island's best dining spots for the most sophisticated foodies.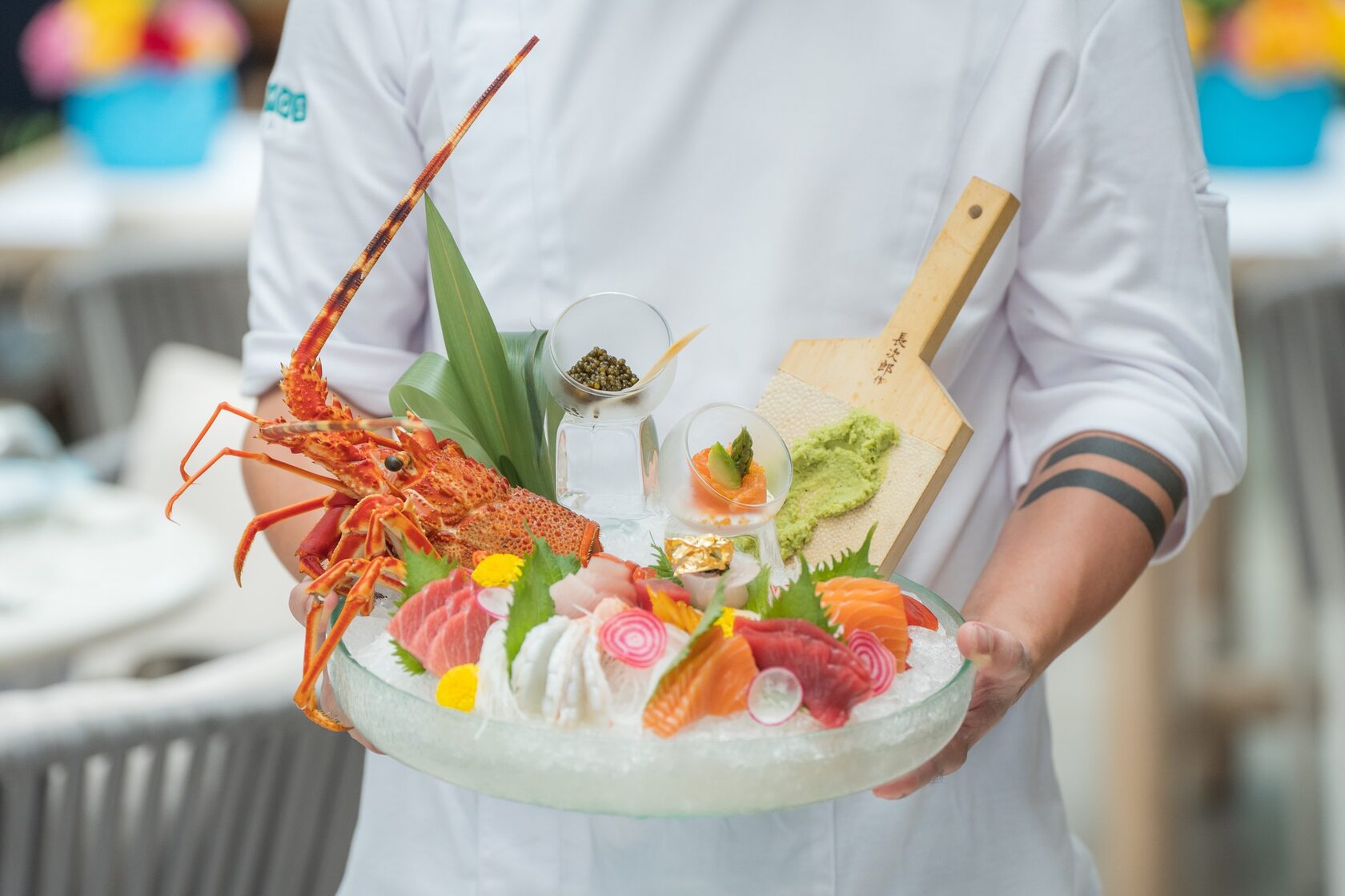 Other things to do:

Shop at Bazaar at Scorpios, Dew, Luisa at Nammos or Amnesia
Get into watersports with world-class snorkelling, wreck diving, kitesurfing, sea kayaking, and sailing
Climb volcanoes and hike through olive groves while discovering postcard perfect whitewashed sandy beaches
And don't forget to take your yacht on a spin around the island to find the most picturesque sunset there is

Upcoming events:

XLsior Mykonos Pride, 17 - 24 August
Paradise Club Mykonos events, All Summer Long
Ibiza, Spain
The non-stop party island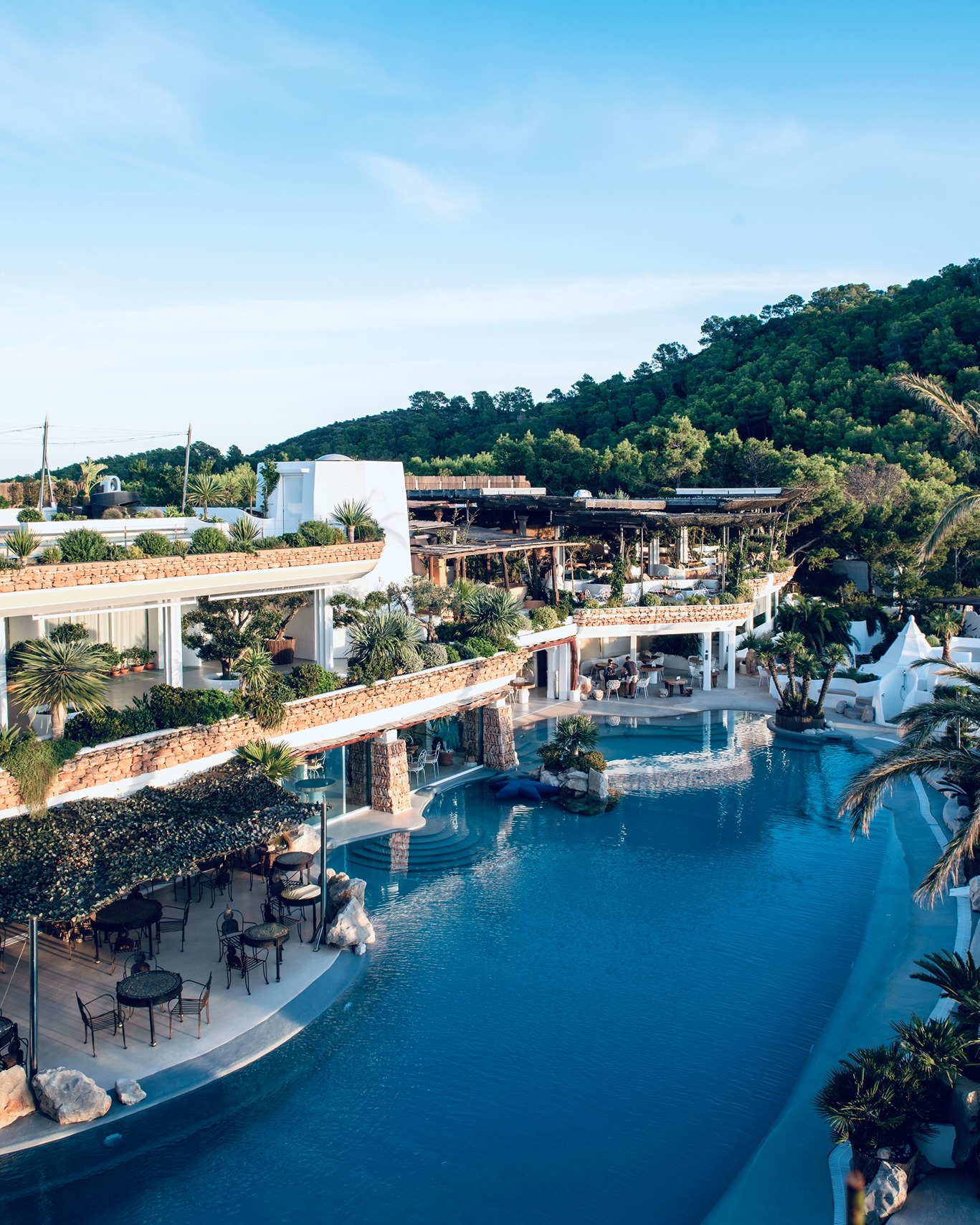 Known as the world capital of the most exciting parties and luxury lifestyle, Ibiza is a Mecca for hedonists from all around the globe. Since yachting here is a standard kind of luxury vacation, there are plenty of marinas for boats of various kinds and sizes around. From July to August, you're likely to see superstars like Rihanna and billionaires like Lakshmi Mittal lounging on their superyachts in an Ibiza marina.

The main superyacht marinas are located in the town of Ibiza itself. San Antonio, in the west, is more of a mooring for charter boats and smaller yachts, whereas Santa Eulalia, in the east, is unquestionably more of a family resort. But the real glitz and glamour is based around the Ibiza Magna, Marina Ibiza and Marina Botafoch — all situated in the town of Ibiza. Known across the globe as one of the most expensive marinas in the world, Ibiza Magna is located minutes away from the beautiful Dalt Vila and infamous nightclub Pacha, where celebrities from all over the world gather to celebrate life with handcrafted cocktails and world-class DJs.

Many high-net-worth individuals stay at their own private villas on the island, but, of course, there are plenty of options for a luxurious stay — you just need to know them. We have saved you sometime time and found the best spots for an opulent vacation with unmatched comfort:


When you come to Ibiza, you won't go hungry. You could spend an entire month on the island and not even scratch the tip of the iceberg of Ibiza's top foodie spots. Local and international chefs have produced a diversified and growing gourmet paradise — so much so that deciding where not to go is quite difficult. Prepare your taste buds to experience the ultimate flavours at the best restaurants on the island:





Other things to do:

Arrange a Ses Illetes Beach Formentera Catamaran Private Tour
Shop at Emonk Ibiza, Mayurka Ibiza, Antonioli or reVOLVER
Visit Can Maymo, Sa Cova Winery, or Can Rich de Buscastell for local wine tasting
Experience Ibiza's sunsets from one of its picturesque spots or from your yacht

Upcoming events:

Porto Cervo, Italy
The Mediterranean capital of tranquillity

Sardinia, the second-biggest Italian island after Sicily, boasts magnificent beaches and a rich cultural heritage. Porto Cervo, Sardinia's luxury hangout for large yachts, is situated on the Emerald Coast's northwestern shore, and is the cruising ground of choice for people who appreciate boutique shopping, world-class golf courses, and excellent dining. That's why a state-of-the-art marina, which can handle both motorboats and sailing yachts, also features some of the best restaurants and boutiques in the Mediterranean.

With some of the most magnificent beaches in the world, Porto Cervo is one of Italy's most well-known beach vacation towns and a popular hangout for the rich and famous. There are plenty of resorts to stay at, but these are the pick of the bunch:




Nestled in the heart of the Mediterranean, Sardinia boasts unique flavours that are impossible to resist. We managed to compile a list of restaurants that best showcase the diversity of Sardinian cuisine in Porto Cervo.


Other things to do:

Shop all premium brands from Louis Vuitton and Tods to Prada and Hermès on Porto Cervo's narrow shopping street
Play a round of golf at the top-class Pevero Golf Club
Visit the Chiesa di Stella Maris for some incredible views of the Porto Cervo Marina
Treat yourself to a wine tasting or two

Upcoming events:

Loro Piana Superyacht Regatta — 07 — 11 June
Regattas 2022 — 15 — 18 June
Le Cozze di Olbia — All June
Bodrum, Turkey
The exquisite allure of the Turquoise Coast is impossible to resist

Located on Turkey's picturesque Aegean coast, Bodrum is a renowned yachting resort and is known as the Turkish sailing capital. This region offers a rich selection of landscapes to explore. This destination is more historic than any other mentioned above with the Mausoleum of Halicarnassus, one of the Seven Wonders of the Ancient World, a medieval fortress, and an underwater museum. Besides, in the nearby surroundings, you will also find numerous medieval villages. But the fact that the place is full of history doesn't mean it's "boring". Bodrum is famed for its nightlife. A strip of alfresco bars and beach clubs perfectly fuse with massive nightclubs, making this destination one of the most lively scenes on the Turkish coastline.

Although Bodrum has numerous marinas and viewing sites, we recommend parking in smaller bays around in the region, where the sea is crystal clear with plenty of anchorages. Aspat Cove is especially popular among yachting enthusiasts for being protected from the north-westerly winds, making sailing much easier. Besides, the cove is well-known for formerly serving as a hideout for local pirates.

As one of Turkey's most prominent beach resorts, Bodrum attracts huge crowds of sun-seeking tourists each summer. The town's Aegean character has been meticulously preserved thanks to restrictions prohibiting the construction of high buildings, leaving the white-washed buildings and old ruins scattered about the town as genuine treasures. Here are the hotels that fit the theme with a pinch of luxury:


Although Bodrum is a coastal city, seafood makes up just a small aspect of the local cuisine. There's so much more Ottoman cuisine to discover, from street food like kebabs and flatbreads to gleaming grilled meats in rustic taverns. Though Turkish food is predominantly meat-based, the numerous plant-based meze platters, soups, and fresh salads available everywhere will satisfy any vegetarian's appetite. We have chosen the best eateries to satisfy your sophisticated appetite:




Other things to do (beyond sunbathing):

Visit a tremendous amount of local historic sites
Sail to nearby islands for a pristine beach experience
Experience an adrenaline spike with watersports on one of 67 different beaches
Shop for traditional souvenirs on Bodrum's winding streets and bazaars
Cruise the Turquoise Coast to discover the unlimited beauty of the region
Corsica, France
The best destination for Michelin dining and unforgettable sunsets



Corsica, an island with wild scenery, is an excellent yacht charter location. Here, you have the opportunity to discover the allure of its natural beauty, historical charm, and unique cultural traditions. Corsica is located west of Italy and southeast of the French Riviera, and is a popular luxury yacht charter spot. Its eastern coastline includes quiet beaches and a few different harbours, while the western side is immensely diversified, with steep cliffs, gorgeous coves, and numerous anchorages. The island has it all: orange orchards, river valleys and herb-scented maquis, vineyards, sandy beaches, and spectacular Corsican wild flowers in bloom from late April.

The primary yachting season here runs from May to October, with the average temperature ranging from 21 to 28 degrees Celsius. Also keep in mind that northern Corsica is hotter than its southern part. Visiting Corsica by luxury boat is an amazing experience, as many of its greatest locations like Calvi's historic fortress, the red granite Calanques of Piana, and the hilltop village of Bonifacio appear much more spectacular from the water. Besides, Corsica's coastline is breathtaking, with over 200 sandy and pebbly beaches.

From Porto-Vecchio with its old town allure and modest yet breathtaking anchorage to Calvi which boasts excellent facilities for superyachts and exudes French Riviera style with chic waterside restaurants, Corsica has a generous amount of places to park depending on your preferences.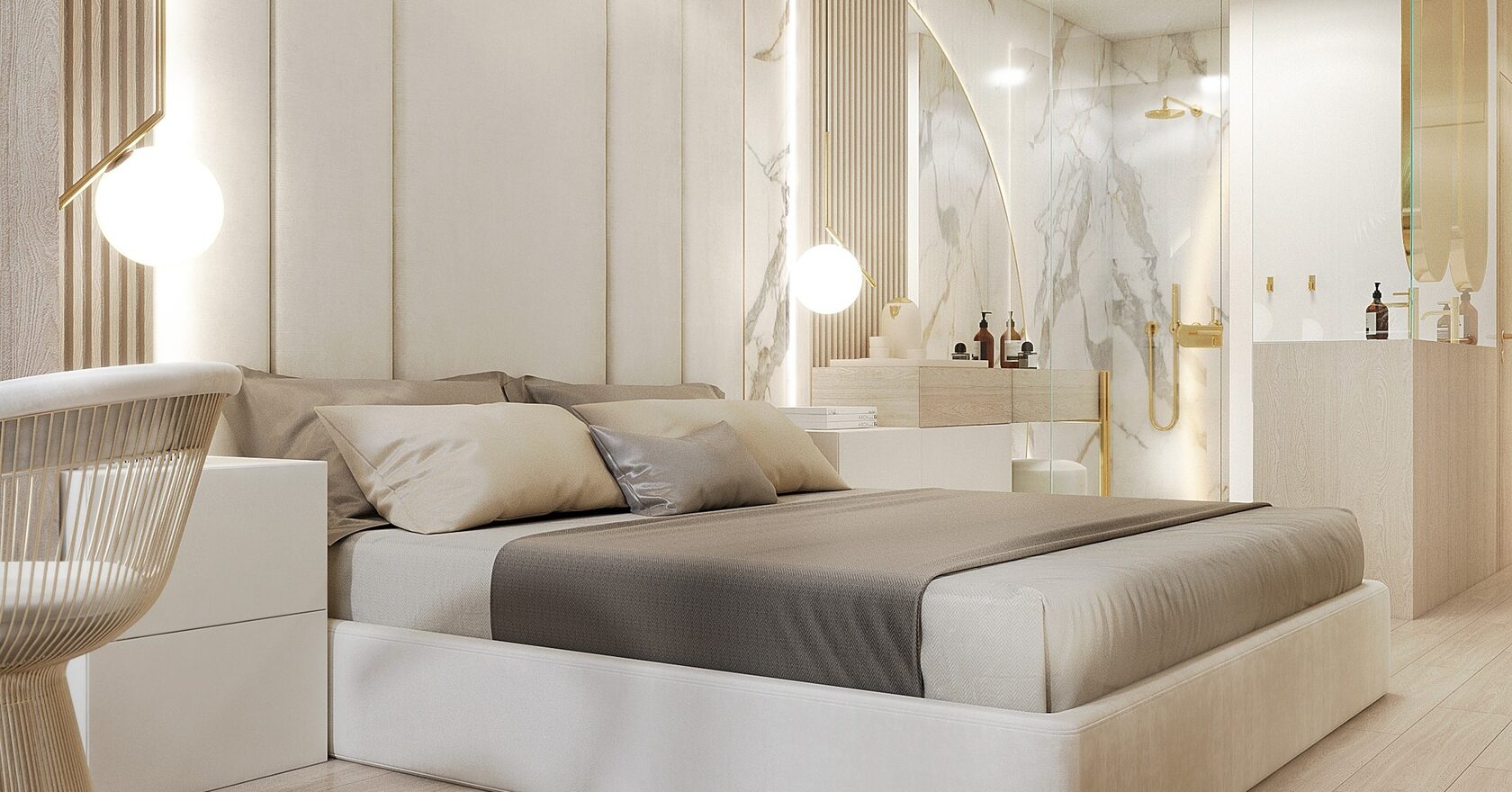 With over 1000 restaurants, ranging from Michelin two-star fine dining to beachside BBQ vendors, Corsica is a heaven for foodies. Corsican food is a mash-up of cultural influences from Italy, North Africa, and France, boasting the fact that some of the best Michelin restaurants on the planet explore its rich heritage. However, there is also a more rustic side to it that celebrates the finest local produce — shellfish, chestnuts, honey, Brocciu goat's cheese, wild boar, charcuterie, and excellent grilled veal, hog, and lamb chops. Be aware of the generous portions and look out for Patrimonio reds and Vermentino whites to complement your meals. Here's our top Michelin dining line-up on this culinary island:




Other things to do:

Relax on the most beautiful beaches of southern Corsica like Rondinara, Santa Giulia or Palombaggia.
Visit the Sanguinaires Islands, a nature reserve rich in unique species
Explore beautiful tourist towns and villages like Bonifacio, Porto Vecchio, Calvi, Cap Corse or Propriano
Play golf at Golf de Spérone course

Upcoming events:

Fiera di U Vinu in Luri — 10 — 12 July
Fiera di l'Alivu in Montegrosso — 16 — 17 July
Foire de l'Amandier in Aregno — 6 — 7 August