Novak Djokovic Foundation: A Story of Good Deeds.

It has been told that the world always looks better if there is room for good deeds. Acts of kindness for those who really need it can dispel the darkest clouds and Novak Djokovic and his wife Jelena Ristic know how best to do it.

The most popular Serbian athlete, resident in Monaco, is considered as one of the best tennis players in history. He has always known the importance to follow his dreams since his early age, even though the future champion grew up in a country historically torn by different conflicts. He was fully aware that children cannot become winners without a strong support, good education and a lot of love. Later, this basic idea served for the creation of the Novak Djokovic Foundation (NDF).

Marija Ristiс, Head of Communications at Novak Djokovic Foundation, told about the history of the Foundation, how athletes are involved in their activities, plans for the future and the most significant projects already implemented for Novak Djokovic Foundation.


Where did Novak Djokovic Foundation come from?
After seeing and witnessing the sufferings of people in his own country, Novak Djokovic wanted to do something to alleviate their problems. With the help of his parents, he founded the Novak Fund in 2007. The Fund carried out various initiatives with that goal in mind, but Novak and his parents soon realized that this kind of help was hard to achieve and even harder to track. In order to make it a long-lasting mission, they needed a much stronger focus and a clear mission.
And so, in 2012, Novak and his then-girlfriend, Jelena Djokovic, reestablished Novak Fund and re-branded it into what we know today as the Novak Djokovic Foundation. Being UNICEF ambassador to Serbia, Novak had the opportunity to learn more about problems of youth in Serbia. At that time, only 50% of children were enrolled in a preschool program. Given that since an early age both Novak and Jelena had received great support in order to achieve their goals afterward, they knew the importance of adolescence for a child's development. Thus, they wanted to help giving solutions for this pressing issue in their country and change negative trends. Therefore, they decided that the main focus of the Novak Djokovic Foundation should be to invest in early childhood development programs and providing every child in Serbia access to a quality childhood education.

According to which principles does the Foundation select its projects and how is Novak Djokovic involved in this?

We only support sustainable projects that are aligned with our mission to provide better early development conditions for children in Serbia. We believe in making long-term investments and working side by side with local authorities and relevant institutions so that our preschool programs are helping generations to come.
Our founders, Novak and Jelena, are directly involved in the decision-making process since they consider important to invest all contributions of our partners and donors, using them in the most appropriate way.


Since Novak Djokovic is a Monaco resident, are there any charity initiatives to launch in The Principality soon?

Until now we have organized charity gala events in New York, London and Milan that helped us raise over 7 million dollars. We have not done anything similar in Monaco yet, because, in the previous years, we were more focused on organizing digital fundraising campaigns, due to the crowded schedules and availability of our founders. Given the current COVID-19 situation it may take some time before we will be able to do something similar again, but we are always happy to make it happen.

What is the project you care about the most?

We are very proud of the results we have achieved with one of our most important projects – building and adapting preschools in Serbia. Until now we have opened 45 preschools, helped more than 30,000 children and trained more than 1600 teachers. Statistics show how many children have access to preschool education in Serbia and how they have significantly improved in the last couple of years. So, we are very happy to be a part of this change.
Moreover, our parenting program "Support, not perfection" has expanded over the years and we have currently supported 1500 parents. This year the program developed into an online version as well and parents were given the opportunity to join Zoom workshops.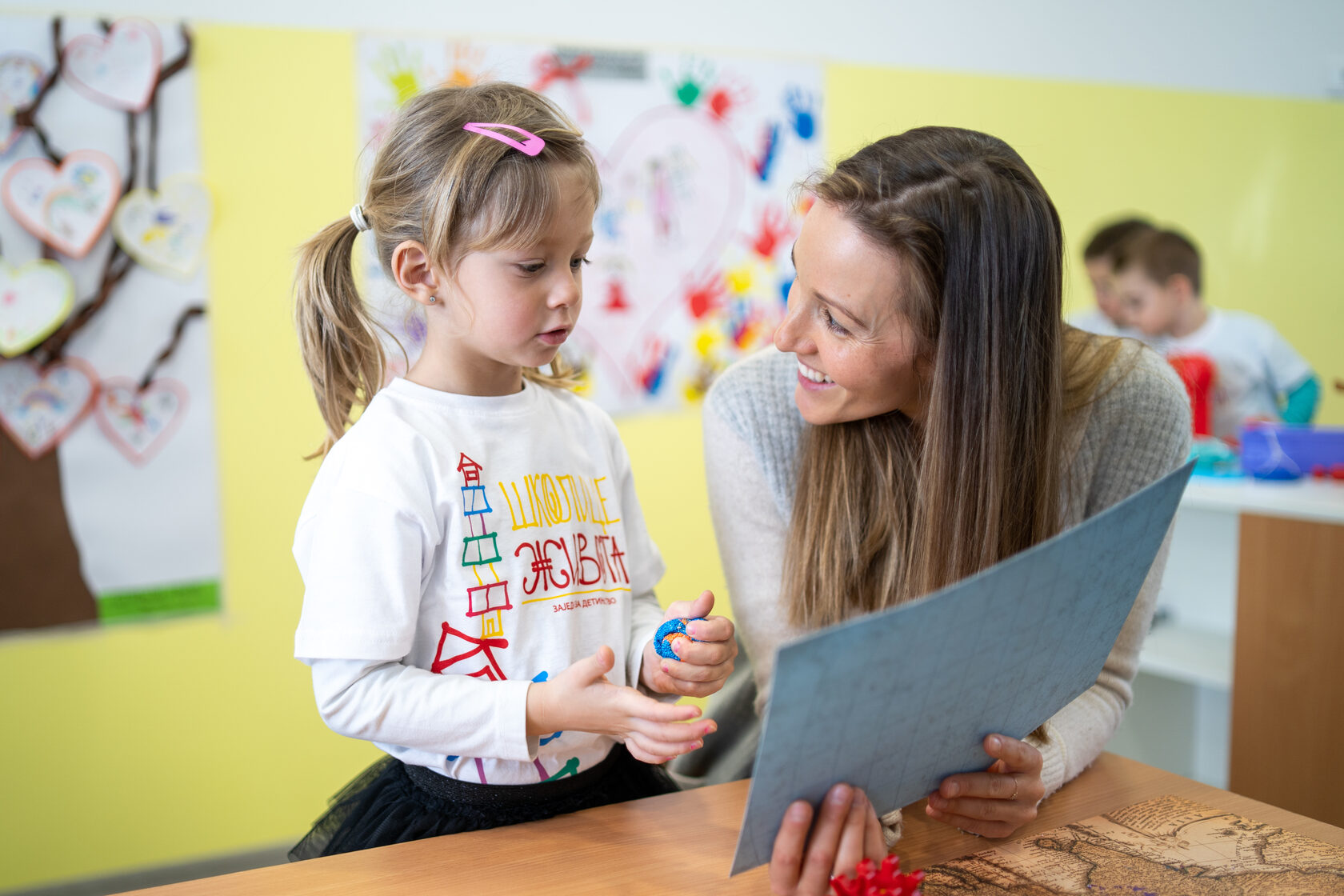 Could you tell us more about the Online Education Project?

With Covid-19 outbreak and lockdown, we have realized we need to adapt our work and face new challenges as for all parents and their children. Thus, we prepared educational online material for faster learning and better memorization that helped parents in their new "teaching-at-home" role. Moreover, our founder Jelena Djokovic and the program manager Smiljana Grujic (who is also a psychologist and psychotherapist with extensive experience) held weekly webinars addressed to parents where to discuss various parenting topics and provide useful tips and tricks. We received a great feedback and a lot of people told us that it helped them understand and support their children and spouses during these troubled times. 3,000 people participated in our webinars!

How important is to involve kids in sports from young age and how does the Foundation encourage it?

By participating in sports, children are exposed to various mental, social, emotional, physical and educational benefits. Numerous studies have shown that sports have a significant influence on children's early development and help them grow into adults that use their full potential.
Novak's role as Ambassador of the Champions for Peace and Sport organization, under the high patronage of H.S.H. Prince Albert II of Monaco, and his active participation in the UN International Day of Sports for Development and Peace to encourage children to be more physically active are an integral part of our Foundation work. Therefore, every year on the 6th of April, we organize various sports activities for children that promote teamwork, fair play, peace and diversity.
We have integrated sport benefits in many of our projects such as the Friendship Games camp for children from disadvantaged areas in Serbia. We organize it every year in partnership with the Princess Charlene of Monaco Foundation which also considers playing sport at an early age very important.
Moreover, we are working on a new program that will focus on supporting parents in their efforts to raise junior sport champions. That is all we can say at this moment but it will be a great surprise for everyone!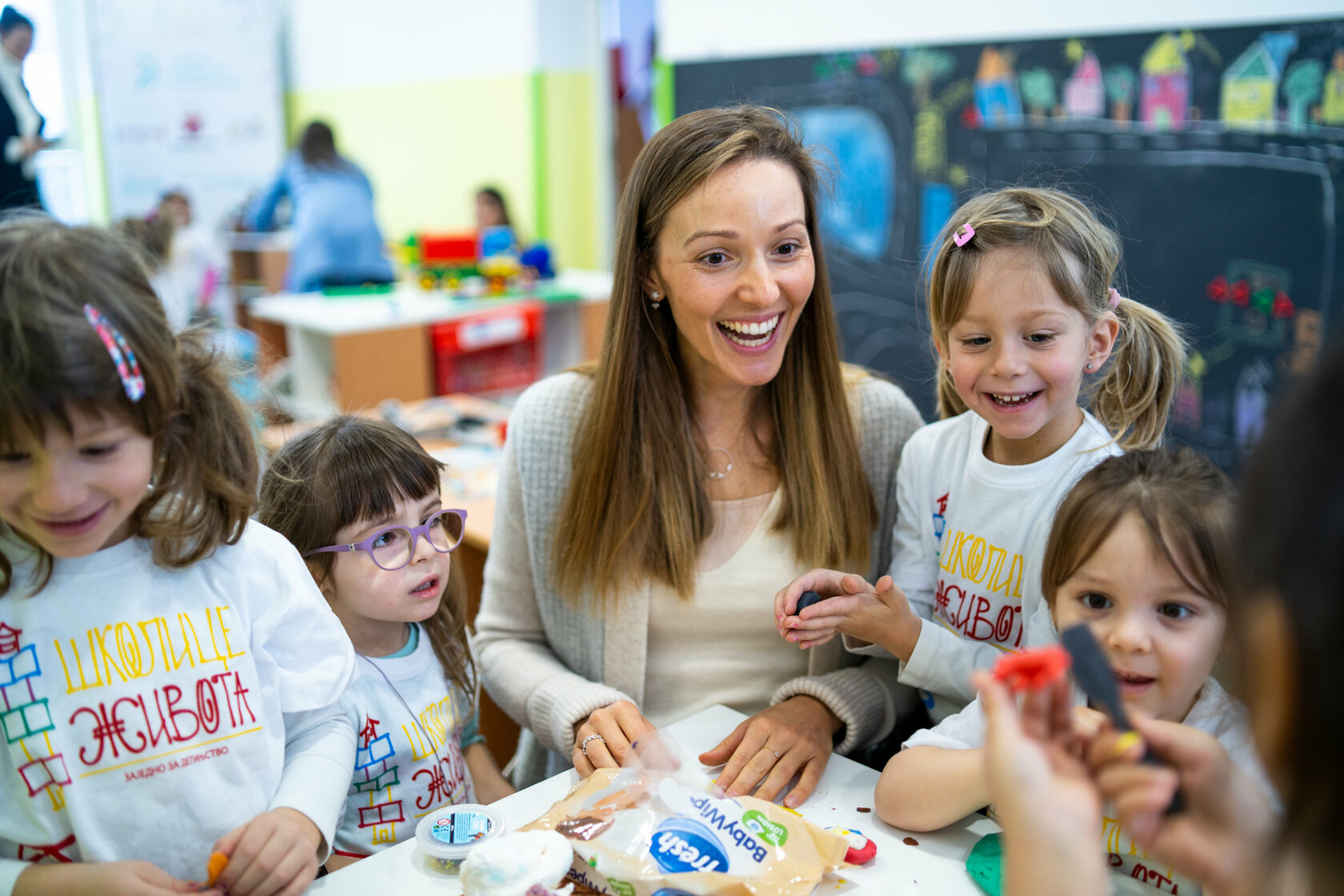 What are your plans for 2021?

Currently, our digital fundraising campaign "Season of Giving" is a work in progress. We are raising funds for building preschools in two small villages in Serbia, Vajska and Ljubis, so we hope to open them in 2021 along with our other infrastructural projects.
Also, our focus this year was helping the healthcare institution all over Serbia in their fight against COVID-19. Our founders donated 1 million euros to provide the necessary medical equipment in support of Serbia's healthcare system and we will continue to help where it is most needed, assuming that COVID-19 crisis is ongoing.
Moreover, we decided to provide more online educational material for parents and caregivers, motivated by the great feedback we have received so far. In 2021, we will launch the Novak Djokovic Foundation Online Academy – a platform for parenting and child development courses.