With the daily parade of news about climate change and constant reminders in the form of utterly bizarre weather conditions, it's nearly impossible to be a stranger to eco rhetoric circulating around the town. And whether you're running a small or big business, you've certainly thought about your footprint at least ones. Although it's quite clear that many issues require a sophisticated sustainability-based management, we frequently think that environmental impact our company makes is inconsequential or hold the firm belief that the costs outweigh the benefits.

However, none of these are right. In today's world, not only do businessmen get to be at the vanguard of saving the Planet and earn a pat on the back, but also boost the profits as consumers from all over the world are starting to vote green with their wallets.

The Global Sustainability Study 2021*, conducted by global strategy and pricing consultancy Simon-Kucher & Partners, revealed that 85 percent of people have shifted their purchase behaviour towards being more sustainable in the past five years.

Since you can help save the planet without breaking your piggy bank, iPremium have compiled ten ways for you to do tiny, yet meaningful steps for your business in the right direction.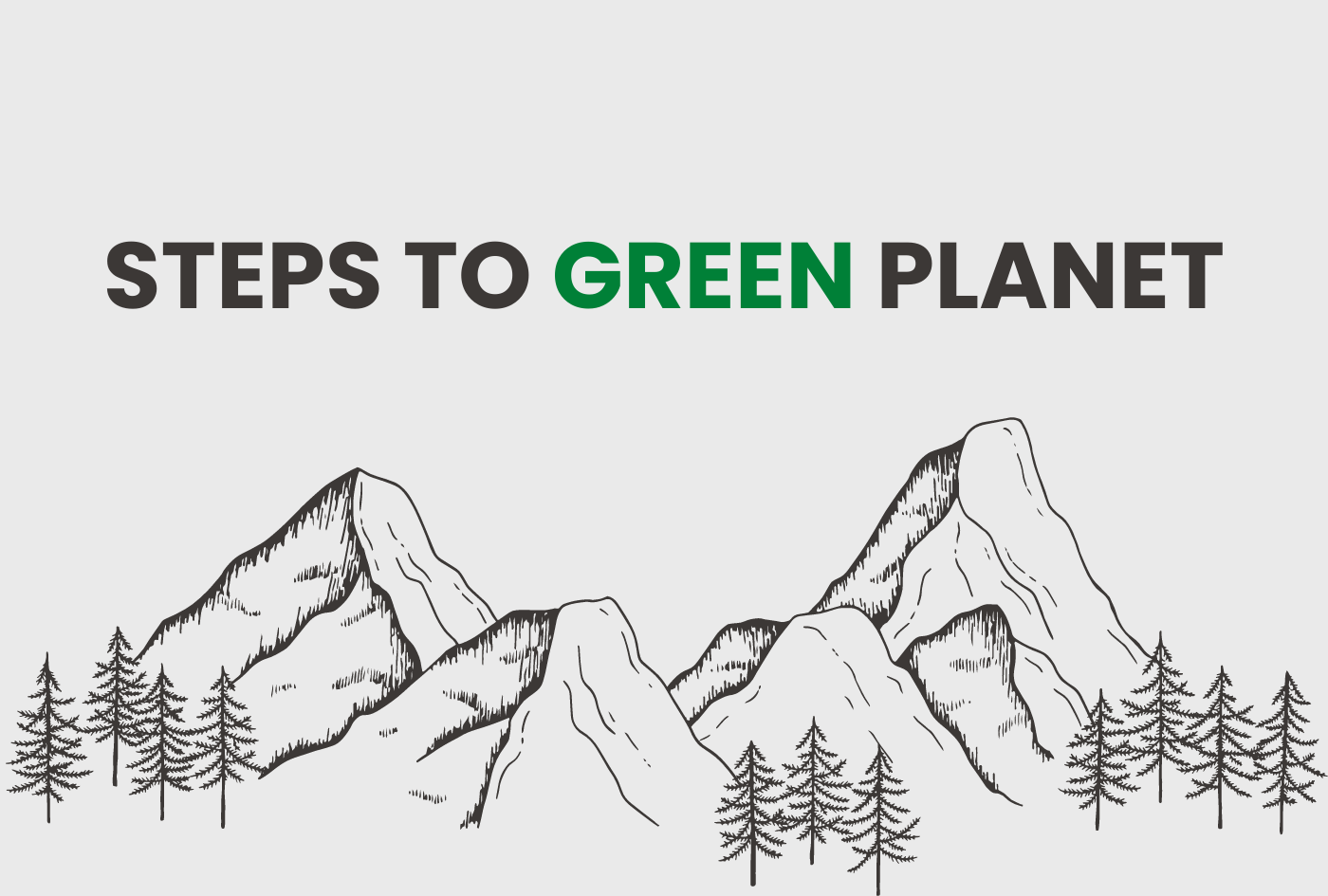 Dive deeper into eco-issues.
True leaders need to keep their finger on the pulse of events by watching reports and reading specialized literature on environmental damage. If you, as a business owner, won't start diving deeper into these issues, it won't get you too far. The personal interest of the manager in environmental issues is the key to the successful development of an environmentally friendly business.

Restore social trust
Due to the global financial crisis, many consumers have unfortunately lost trust in businesses. So, owners need to work hard to restore credibility in their eyes. To turn things around, you would want to start working with the government, customers and society as a whole to make a positive contribution to people's lives by creating a sense of community to succeed. It is also important to openly communicate your environmental intentions to the consumer by running eco and charity campaigns, for example. This is how you restore public trust in business.

Donate What You Don't Need
Partially connected with our previous step, you can create a win-win situation out of a minor charity act. When it's time to replace your appliances, furniture, or electronics, donate these items to charitable organizations instead of throwing them out. Firstly, there will be no landfill charge, and you will turn out to be a good person for reducing the waste and helping those in need. Besides, such items end up releasing heavy metal toxins, like mercury, arsenic, and lead when piled up in landfills, leading to heavy air pollution. Secondly, you can receive a deduction on your taxes.

Reduce Single-Use Items
Single-use items comprise for about 150 million tons of plastic waste each year. That equals the weight of about four billion individuals. Good news is that you can easily replace single-use items with their reusable counterparts. You can start with compostable cups for your office workers. Besides, opt for a traditional coffee maker with a washable filter. This simple switch in business practices will allow your company to become more environmentally conscious and get one step closer to the green business aspiration.

Go Paperless
From paperless billing to digital documents, you can save funds and go eco at the same time. There's no need to send out paper bills and invoices nowadays as e-bills, app notifications and internet banking are a king. Who wants to receive hard copies when you can obtain your documents with a swipe of a finger. Speaking of which, going paperless can extend further than simply billing. You can substitute using paper and printing with virtual sign-off, fillable PDF forms and online ordering. Clean up your shelves, forget about dusty folders, and feel good about yourself.

Reuse and Recycle
Encouraging recycling and reusing is vital for any green business. If you're a retail business, give up bulky packaging and plastic merchandise for recyclable materials. If you're working in the office, make sure you have the relevant recycling bins available for all types of waste. You could also ask your employees to use reusable lunch packaging, or even better, provide them with branded ones. And yet another memorable mention goes to the sense of community, as you can organize community-based recycling events like planting new trees or implement green initiatives with 'branded' flying colours.

Create Green Spaces
Last but not the least way of boosting the eco morale is to simply create a healthy, more environmentally friendly workplace. A famous study from NASA in the 80s found that spider plants removed 95 percent of toxic air from a sealed chamber in 24 hours. Plants absorb the carbon dioxide we breathe out, releasing fresh oxygen back into the environment. In other words, you can get rid of dangerous chemicals such as benzene, trichloroethylene and formaldehyde from indoor air by planting a few seeds together with your team – what a team building experience!

These are just but a few tips and tricks to make your business more eco. Next, it's up to you and your 'green' imagination to invent new ways of helping to save our planet. We are sure you can do much better than this in your pursuit to greener us.