Major tech innovations we are all looking forward to.


Something that only some time ago could seem as a science fiction scenario, will very soon become our new reality. Get ready to discover the leading breakthroughs in the world of technology and we recommend you to start thinking which ones will become absolutely indispensable in your life. We assure you there will be many of them.

Website

The "floating in the air" ultra-thin transparent TV from the Chinese manufacturer Xiaomi will see the world in the nearest future and surely will become an irreplaceable element of any apartment. It is based on transparent organic light-emitting diode (OLED) technology, and its processors are integrated into the MI TV LUX display stand. According to preliminary information, its price will reach over 6,000 €.




Website

A virtual humanoid creature that looks and behaves exactly like us and that is able to learn, form memories and express emotions. There is a chance that he will become your future yoga instructor, financial advisor or even a friend. "Artificial people" can be displayed either on special frames or simply on your phone.




Website

Following the success of its Impossible Burger 2.0, the American company Impossible Foods has released a novelty: a plant-based pork substitute, the "Impossible Pork". The main protein here is soy, and the sources of fat are sunflower and coconut oils. We assure you, no difference in taste will be noticed!





Website

Chinese manufacturer Lenovo has unveiled the ThinkPad X1 Fold 13-inch OLED tablet, which can be folded into several different configurations: laptop, tablet or small desktop. Its weight is less than a kilogram, and its price is 2,499$.




Website

NEXTMind is a sensor fixed on the back of the head, with the help of which a person can control a TV or a computer, simply by focusing on it. Brain activity is translated into real-world action, allowing you to control a wide variety of digital objects with just your mind in real time. The price is 399 €.




Website

The best solution for saving water and energy, is with a smart device to recycle 85% of our water used daily. The purified water is processed by an aerobic bioreactor and disinfected with ultraviolet light, as a result - it is absolutely suitable for reuse in everyday life. The price of Hydraloop reaches $ 4,000.




Website

Ball-shaped robot "Ballie" is ready to perform simple tasks in everyday life, being your favourite assistant in a smart home. He will be able to control the TV, open curtains, keep an eye on your pets and even send commands to a smart vacuum cleaner when he spots some dirt.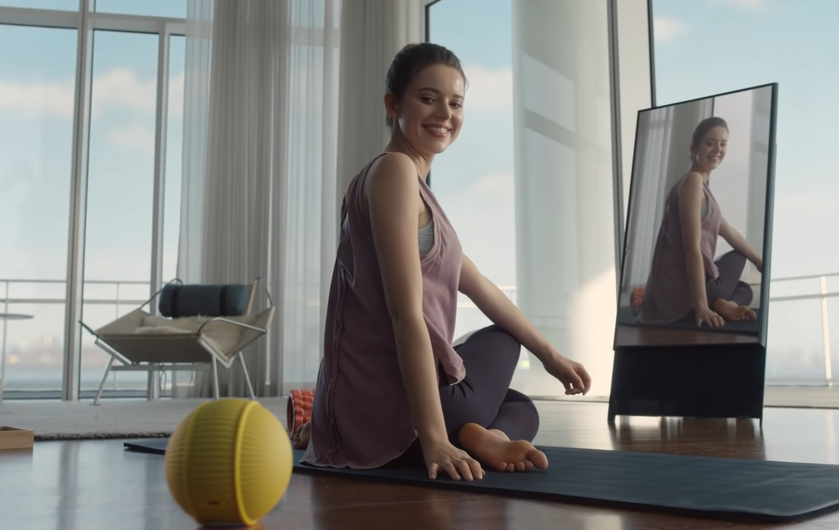 Website

It is a unique device in the form of a thermo-cup that allows you to create custom formulas for lipstick or skin care products using special cartridges. You create and it works.





Website

The TV that covers the entire wall is now a reality. Samsung unveils the largest Wall MicroLED TV ever! Its screen is 292 inches (7.4 m), which will be an excellent solution for both luxury real estate and business.




Website

The two robotic arms of a Samsung Robot and groundbreaking software make Bot Chef an amazing kitchen companion. Chopping a salad, choosing or mixing ingredients are his favourite tasks to perform.




______________________________________
Proofreading by Maurizio Abbati
Delivery: 28th December 2020