Dashing into the snow: the most luxurious European Ski Resorts 2020-2021 not to be missed!

No doubt, we were all looking forward to the "grand-opening" of this ski season! Finding ourselves in the difficult reality of the past year, surely each of us will have at least a slight desire to spend precious free time outdoors, surrounded by charming snowy slopes. And if you add to this some incredible gastronomic delights and unique local flavours, you'll get the recipe for a perfect winter vacation. iPremium Lifestyle magazine has prepared for you, dear readers, a selection of the most fabulous Ski Resorts 2020/2021, considering the preferences of the pickiest guests.


Les Trois Vallées, France
Excellent ski experience and Champagne Popping
Located in the heart of the Savoie French Alps region, the prestigious Three Valleys ski area (Courchevel, Méribel and Val Thorens) can be proudly called not only the largest in the world, covering over 600 km of slopes, but also the one which serves as a unique lifestyle model.
The season starts here on December 5th, 2020 and will last until April 23rd, 2021, taking into account and putting in place the strict sanitary measures, such as: disinfection of all cabins, hydro-alcoholic solution provided for all the guests, 1m social distancing and mandatory wearing of masks in designated areas. The cabins will operate from 9:00 to approximately 16:20, depending on their location.
This place is suitable for both relaxing family vacation lovers and for so called party people. Undoubtedly, the heart of all the activities is Courchevel village, where guests from all over the 3 Vallées come to spend their free time in style, enjoying premium service.




Trendy restaurants

If you find it difficult to imagine your holiday without yummy delicacies, we would like to draw your attention to the trendiest Michelin-starred restaurants in Courchevel:

Le Chabichou (2 stars **) led by Stéphane Buron, which will offer his guests an unforgettable and inventive gastronomic experience;
Le Montgomerie (**) Pieter Riedijk and the exquisite dessert restaurant Le Sarkara (**) by Pastry Chef Sébastien Vauxion, located in the 5***** luxury Le K2 Palace Hotel, seducing with magical combinations of flavours;
Le Kintessence (**) will delight you with the best seasonal dishes from the chef Jean-RémiCaillon;
Restaurant LE 1947 (***) in the renowned Cheval Blanc Hotel will show the culinary excellence of the chef Yannick Alleno, who is known for his sophistication and innovation.
• La Saulire, at Courchevel with truffle delights from Chef Benoît Redondo
Azimut (*) led by Chef François Moureaux, a former firefighter who was awarded a Michelin star in 2010 for his unique cuisine that combines the culinary heritage of two regions: Savoy and Jura.
• Le Farçon (*) will prepare for you a generous selection of authentic seasonal dishes inspired by grandma's recipes from the Savoyard chef Julien Machet;
• Le Baumanière 1850 (*) with young chef Thomas Prod'homme is ready to surprise guests with delicate flavour combinations using the freshest local ingredients;

A complete list of famous restaurants with ratings and descriptions is available on our information mobile application



Let's go out!
Those who like spending their time in a lively musical environment will be never getting bored here. The following establishments guarantee the best DJ-sets, various animations, champagne showers, and even dancing on the tables:

Cap Horn, Courchevel
Bagatelle, Courchevel
Folie Douce, Méribel
La Mangeoire, Courchevel
L'Aventure, Courchevel
If you want to book the best table just in one click use the iPREMIUM Lifestyle mobile app.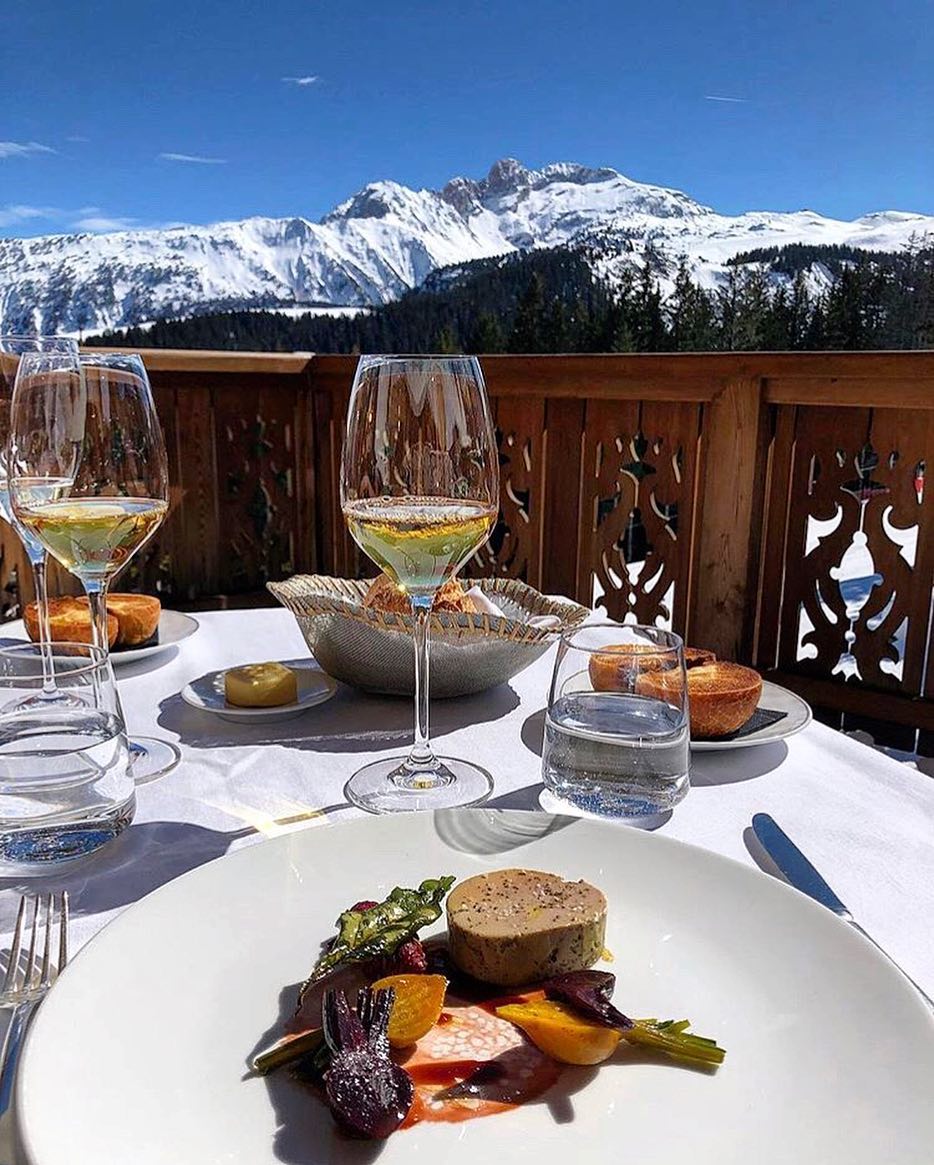 What to do?
For shopping lovers Courchevel can be truly called a "fashion hall of fame" with its wide selection of boutiques of clothing, designer accessories and jewellery. Here you can find such iconic brands as Chanel, Louis Vuitton, Emporio Armani, Hermès, Moncler, Fendi, Boucheron, Hublot Boutique Courchevel, Chopard Boutique, Graff etc.
If you rather prefer creating memories in order to remember your holidays for a long time, we offer you the following unique experiences:


Dog sledding, daily from 05/12/2020 to 23/04/2021;
Panoramic flights on Alpine Airlines aircraft and aviation school;
Skivol Hot Air Balloon experience;
Daytime / evening ride on a snow-cat;
Courchevel Aventure "Escape from an avalanche game";
Friendly poker tournament on 14/01/21, with the opportunity to win lots from the partners of the event;

You will find all useful information about SKI PASS rates and seasonal offer on our Internet portal

How to get?

The nearest airports to the Three Valleys Ski Resorts are Chambery, France (77.5 km), Aosta, Italy (79 km), Annecy, France (85.5 km) and Geneva, Switzerland (119 km).
• Luxurious private transfer from Monaco will take approximately 5 hours and will cost from
€ 1, 100.
• Helicopter transfer from Monaco to Courchevel is available and will take only 1 hour
• Private jet flight from Moscow to Courchevel Altiport


Megève, France

If you are searching the most exquisite destination in the French Alps, look for no further than Megève. The charm of this picturesque village was discovered by Baroness Noémie de Rothschild at the beginning of the 20th century, and with the opening of the first luxury hotel "Le Chalet du Mont d'Arbois" (Four Seasons), this place has become the most popular vacation destination for the "rich and famous". Brigitte Bardot, Audrey Hepburn, Catherine Deneuve and many influential European families were spotted here conquering the magnificent slopes of the "Les portes du Mont-Blanc" ski area.
Nowadays Megève stays as an example of ultimate 5***** Resort, with outstanding gourmet cuisine and wonderful spas.
The season here starts on December 12th, 2020 and will last until April 11th, 2021.
For more information check here


Let's celebrate at
• La Table de l'Alpaga, awarded 2 stars by the Michelin in 2020, led by Chef Anthony Bisquerra, will give you an unforgettable experience of tasting unique local dishes. Opened for dinner from Wednesday to Sunday;
• Flocons de Sel, awarded 3 Michelin stars, chef Emmanuel Renaut will showcase a real play of flavours and textures, combined with impeccably selected wines and incredible views;
• La Dame de Pic - Le 1920, awarded 2 Michelin stars, is located in the luxurious Four Seasons Hotel Megève and guarantees the delicacy and sophistication of its special menu.
• The Prima, which was awarded with 1 Michelin star in 2019, is located in the "historic" chalet of the Rothschild family, will be a true example of classic haute French cuisine from the chef Nicolas Hensinger.


Let's go out!
Le Sauvageonne. Noisy and so much fun!
Club de Jazz les 5 Rues for the best cocktails and live music;
Comme Chez Soi. DJ-sets, cosiness and wines.
Let's experience!
Panoramic helicopter tour from the Megève Altiport to the Mont Blanc glacier,
Chamonix. from € 200 per person;

Fly high with Megève aviation school
Best SPA
Aquaflorès PhysioSpa
SPA Pure Altitude - Les Fermes de Marie
Le Chalet Zannier
Spa Deep Nature - Hôtel L'Arboisie


How to get there?

The closest airports to Megève are Chambery, France (73 km), Aosta, Italy (71 km), Annecy, France (48 km) and Geneva, Switzerland (68 km).
Luxurious private transfer from Monaco will take approximately 5 hours and will cost from €1,100;
Helicopter transfer from Monaco to Megève is available and will take only 1 hour;



St. Moritz, Switzerland
St. Moritz is a legendary mountain treasure of Switzerland and the most popular location for the jetsetters.
Perfect snow, pleasant climate, 155 km of slopes, luxury hotels with spas and plenty of entertainments which make Corviglia ski station a very attractive destination for winter holidays.
The season here starts on December 5, 2020 and runs until April 05, 2021.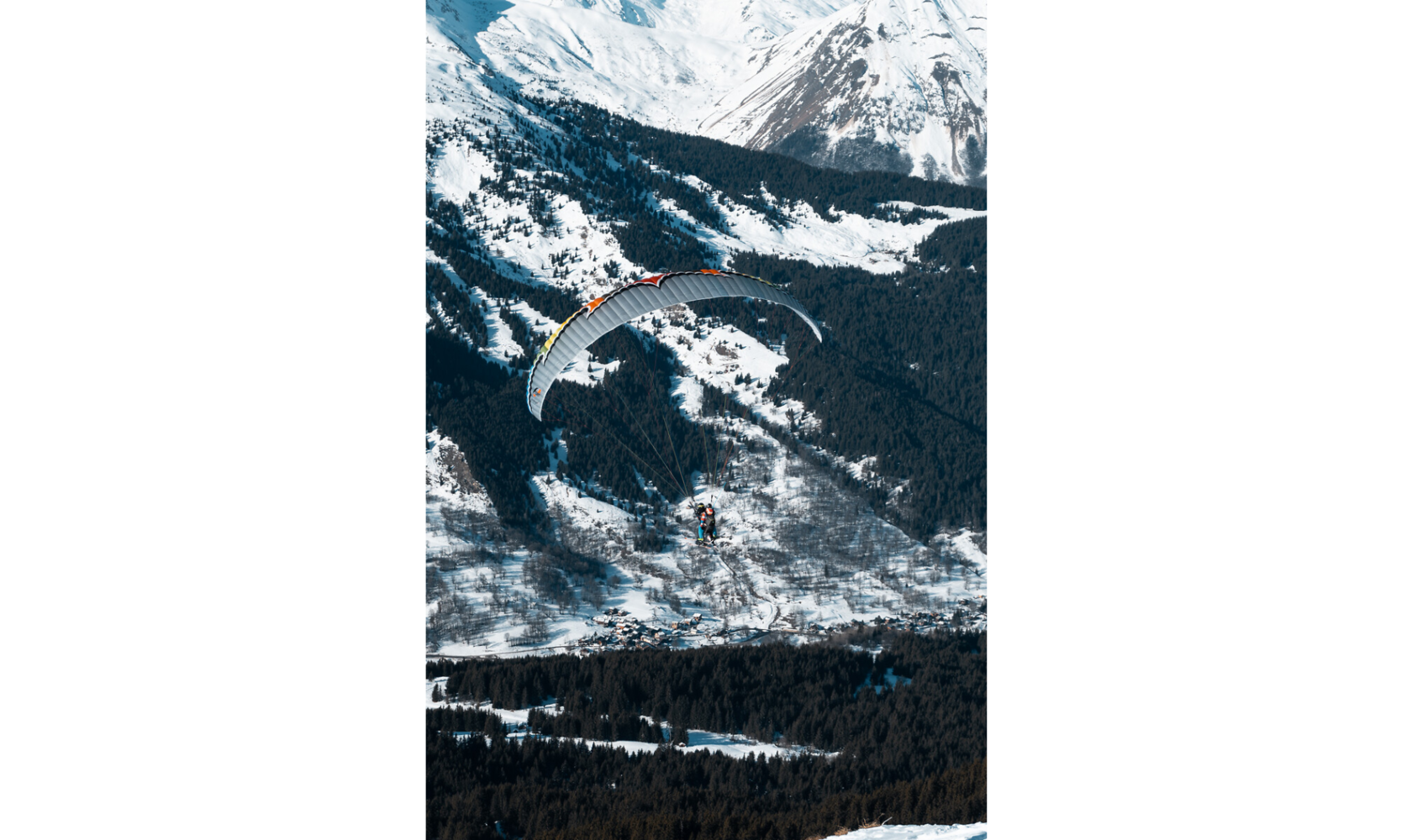 St. Moritz is a place where guests are truly spoiled with choice!
Luxury hotels like Grand Hotel des Bains Kempinski, Carlton Hotel St. Moritz or Kulm Hotel, guarantee absolute comfort, while the St. Moritz Casino will inspire you to try your luck!
From the shoppers' perspective, St. Moritz will deliver the most enjoyable experience with its boutique alley. Etro, Gucci, La Perla, Loro Piana, Moncler, Prada and other famous brands can be found here at their best!
Switzerland has been renowned for its Michelin-starred gourmet restaurants. It therefore comes as no surprise that St. Moritz can be proud having the largest number of them!

Let's celebrate at


Cà d'Oro * first-class products, a game of textures and flavours from Chef Matthias Schmidberger in the best European traditions.
Da Vittorio ** An ode to Italian haute cuisine by Enrico and Roberto Cerea.
IGNIV @ Badrutt's Palace ** shares the original concept of fine dining, plating food up at its utmost level;
Talvo by Dalsass * located in one of the oldest farmhouses dating back to 1658, the restaurant run by Martin Dalsass, will reveal all the secrets of Mediterranean cuisine using the finest olive oils.
The K by Tim Raue * will delight you with aromatic high-quality dishes from the famous Berlin chef, awarded 2 Michelin stars.
Let's go out
Le Quattro Bar (Schneebar Pirates on the Rocks), Corviglia ski station (2486m);
Dracula's Ghost Rider's Club;
La Baracca (The hut);
Hotel Hauser's Roo Bar.
Let's experience
Extreme Bobsled Experience Olympia Bob Run;
Riding a vintage sports car in extreme conditions
Visit the St. Moritz Gourmet Festival, 29/01/2021 to 6/02/2021
Visit THE I.C.E. Vintage Car Elegance Competition on Frozen St. Moritz Lake
Panoramic helicopter tour

How to get there?

The closest airports to St. Moritz are Bolzano, Italy (167 km) and St. Gallen, Switzerland (172 km).
• Helicopter transfer from Monaco to St. Moritz will take about 2 hours.
• Private jet flight from Moscow

Gstaad, Switzerland
There is no better place to immerse yourself in a true Alpine lifestyle with the highest level of services, atmospheric venues and great variety of entertainments.

For over 100 years, the elite ski resort of Gstaad has welcomed VIP guests from all over the world, from political personalities to musicians and Hollywood actors. It is here that Sophia Loren, Margaret Thatcher, Grace Kelly, Elton John, Madonna and many others stayed at the famous 5-star Palace Hotel. If you are searching for a "premium" destination, exceptional skiing experience and a unique ambiance, Gstaad is definitely your place.

From November 6, 2020 to May 2, 2021, this ski resort welcomes guests to enjoy the 220 km of Glacier 3000 slopes.


Gourmet restaurants
MEGU (*), a Michelin-starred restaurant, focuses on traditional Japanese cuisine with a
contemporary touch from the chefs Tetsujiro Ogata and Tsutomu Kugota;
Le Grand Restaurant & La Grande Terrasse, which is located in the Gstaad Palace hotel, will offer its guests not only modern high European cuisine, but also the unique entourage with its elegant design;

La Bagatelle, excellent French cuisine, friendly atmosphere and charming views from the restaurant's terrace;
Avenue Montagne, located on the terrace of the 5 ***** Hotel Park Gstaad is a symphony of Mediterranean and Swiss cuisine from the chef Fabrizio Crespi;
Spettacolo - by Lenkerhof offers a unique gastronomic concept: daily Chef Stefan Lünse and his team select 16 different dishes. In addition, the restaurant has the signature buffet with over 30 types of local cheeses;


Let' go out!

• party on the slopes at Hornybar;
• champagne, ice skating and DJ-set at the Ice Dome at the Park Gstaad hotel;
• Rest at an altitude of 2000 meters in the real eskimo hut Iglu Dorf Bar & Restaurant;
• EUTERBAR;
• LOCHSTAFEL

Let's experience!
• Private Glacier 3000 Gold Glacier Day Tour (Includes Peak Walk Bridge, connecting 2 peaks, Europe's highest Alpine Coaster; lunch at a panoramic restaurant and much more) from $ 638;
• Private tour Glacier 3000, High Level Experience (including a visit to Geneva Lake and Montreux, climbing Glacier 3000, lunch in a panoramic restaurant and much more) from $468;
• Night skiing Rinderberg Snow Night, from CHF 20.

How to get there?
The nearest airports to Gstaad are Sion, Switzerland (30 km), Bern, Switzerland (61 km), Aosta, Italy (98 km).
Helicopter transfer from Monaco to Gstaad will take about 1.5 hours and cost around €7,000.
Full digital version of our magazine with useful links you can find here