Discovering London
Copyediting By Natalia Bogdanova



Even after the pandemic and Brexit, London remains a place of treasures and unlimited new gems. You can feel that unique vibe in the British capital, that center-of-the-world thrill that doesn't exist anywhere else. The United Kingdom will reopen to international travels on May 17th and fully come back to life on June 21st, the summer solstice and 'world music day.' Some of the places we are reviewing here are essential parts of the typical British traditions, while others can be considered - off the mainstream tourist trails - as a 'must go' both for regular locals and frequent-visitors. In London, you can feel at home in every corner and at all ages: from posh Mayfair and Knightsbridge to bustling Shoreditch, Southbank, and Borough Market, to vibrant Notting Hill and Marylebone. You belong to the city since the very first day, and you will immediately have the feeling of being an habitué! Discovering London through its fine restaurants, classic afternoon teas, and quirky cocktail bars will make your experience exciting and unforgettable. Here are our takes for the post-lockdown hotspots in the ever-amazing London.




Cathrine Mur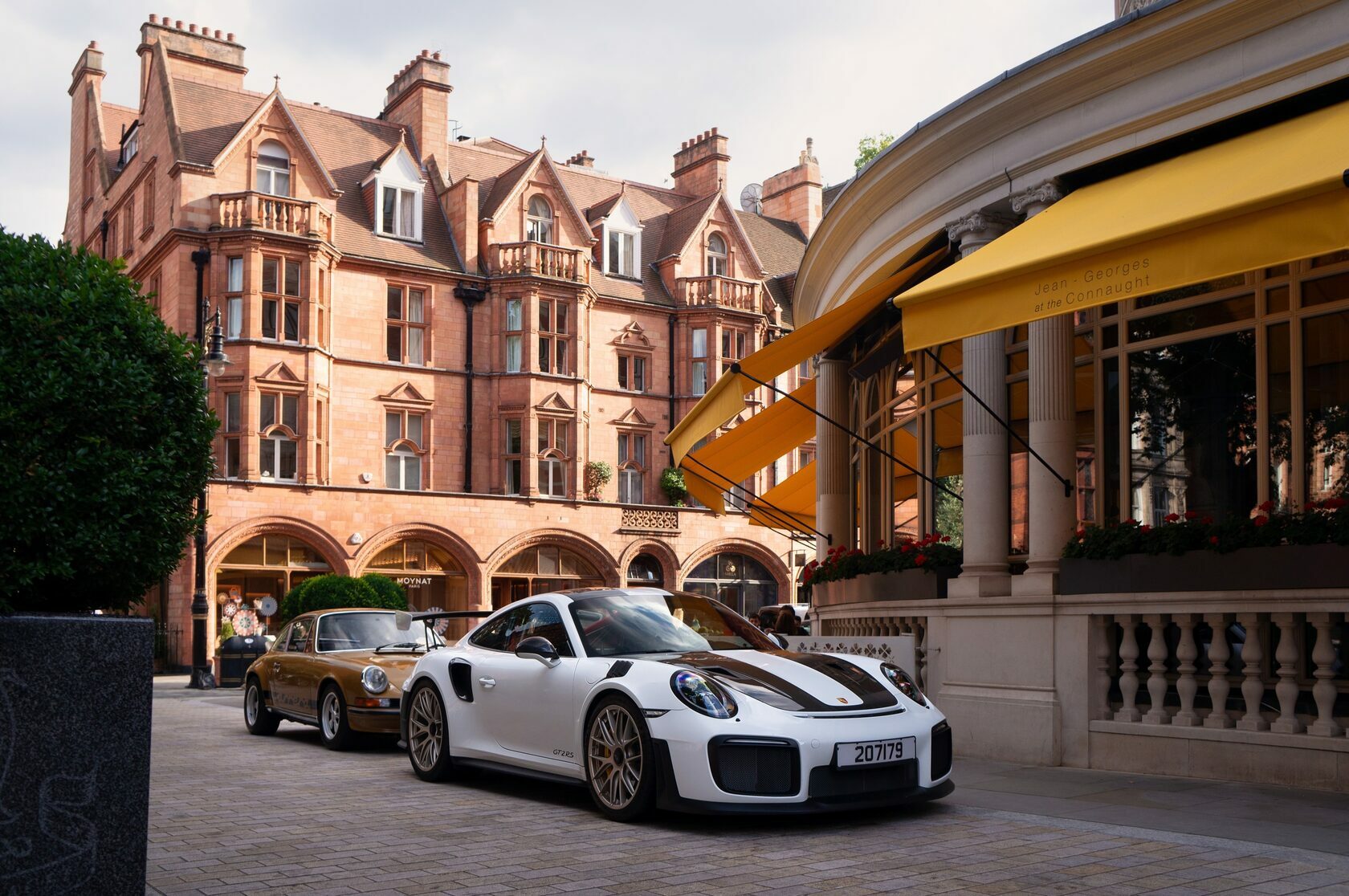 Restaurants



Amazonico London

Situated in the heart of Mayfair, Berkeley Square, Amazónico London is the first restaurant of the chain to open outside Spain, sparked by the cultural diversity and gastronomic heritage of the Amazon region. Open from lunch until late, this majestic culinary spot guides you to an immersive environment of rainforest-inspired lush greenery and natural materials designed by internationally renowned artist Lázaro Rosa-Violan. Combining a blend of tropical and Latin American cuisines, menus are not only inspired by the countries of the Amazon but the unique Asian and Mediterranean communities that populate them. From Peruvian sushi and the freshest raw seafood to deliciously grilled foods, the restaurant offers a rich palette of flavors. And the chefs use both traditional and cutting-edge techniques when turning seasonal and vibrant ingredients into culinary wonders that promise to take your senses on the flavorful journey around Latin America.


10 Berkeley Square, Mayfair, W1J 6AA; +442074045000; https://amazonicorestaurant.com/london


Bagatelle

For those craving French Mediterranean cuisine, Bagatelle is the place. This exclusive club restaurant was born and raised in New York City and then moved to Mayfair, bringing sophisticated plates with local ingredients to the British clientele. Created with both foodies and clubbers in mind, Bagatelle quickly gained the reputation of the city's quintessential host for jet-setters, celebrities, and trendy locals alike. This unique dining destination brings culinary expertise and ultimate hospitality to the London dining scene, making it one of the best places to brunch on Sundays.



34 Dover St, Mayfair, London W1S 4NG; +442039727000; www.bagatellelondon.com/


Seabird restaurant

The Hoxton Southwark hotel knows very well how to attract the best of the city. Located in South London on the fourteenth floor, the gorgeous sky-high restaurant Seabird is the proud home of London's most versatile oyster list. Besides, the restaurant also offers some breath-taking views of the city that make for a fabulous pairing with the fresh seafood platter. You will not feel the same after your experience at the Seabird. Especially during the summertime when you dine on the restaurant's terrace while the magical sunset paints the skies crimson red.

14th Floor, 40 Blackfriars Rd, South Bank, London SE1 8NY; +442079033050; https://seabirdlondon.com/


Gloria

Gloria, part of the legendary Big Mamma Group, nestles in the creative side of the city – Shoreditch. The restaurant became a hit among locals and tourists just after a few weeks in existence. The secret of its popularity lies in truffles that amplify the flavors of Italian ingredients and enrich the diversity of textures on the plates. Once you pass the door, you immediately get a deeply Italian impression with the retro charm. Later at night, down in the basement, you can enjoy a late-night dining spot/cocktail bar with a distinct 60s lounge vibe. From Thursday to Saturday, this place will stay open until 2 am.

54-56 Great Eastern St, Hackney, London EC2A 3QR; www.bigmammagroup.com/en/trattorias/gloria


Zuma London

Initially founded in 2002 in London, Zuma has grown into the culinary phenomenon and spread worldwide. The reason for that is an exceptional quality of ingredients in dishes and an outstanding representation of enchanting Japanese flavors. Nestled in Knightsbridge, an upscale area populated with grand Victorian homes and leafy garden squares, Zuma offers izakaya-style bites, sushi, and eclectic robata-grilled plates. The fusion of the traditional and modern designs creates an immersive environment, inviting you on the culinary journey. Thus, the restaurant offers not only a fine dining experience but also allows you to visit Japan without leaving London.


5 Raphael St, Knightsbridge, London SW7 1DL; +44 20 7584 1010
https://zumarestaurant.com/locations/london/


IT London


With its culinary establishments scattered across Europe, the IT Restaurants collection has one majestic spot in Britain. Whether you visit the restaurant for business or leisure, IT London is perfect for both occasions, especially fine dining. Designed by the two MICHELIN-Starred chef Nino Di Costanzo, a restaurant's menu showcases the best of gourmet Mediterranean cuisine to the music from international DJs and live concerts. Don't miss out on a chance to try the most classic and iconic Spaghetto ai Pomodori – a delicious embodiment of Italian culinary heritage. For those who prefer seclusion, The Private Dining Room on the first floor offers an intimate space for exclusive events and parties.


28-29, Dover St, Mayfair, London W1S 4LX; +44 20 3887 4360
www.itrestaurants.com


MNKY HSE

Monkey House (MNKY HSE) is a revolutionary restaurant, cocktail bar, and event space in Mayfair. Just on the opposite side of the famous ex-gentlemen Mayfair Club and next to Mahiki Mayfair, MNKY HSE occupies two floors, each with a slightly different vibe. The upper floor, designated for business meetings, boasts a modern, sleek, and intimate interior adorned with mirrors. On the lower level, you will find the restaurant run by the master chef Pablo Peñalosa Nájera, who masterfully blends traditional Latin-American elements with seasonal ingredients and British culinary staples. Thanks to the unique dining setup, the restaurant turns into a dancing space by night.


10 Dover St, Mayfair, London W1S 4LQ; +442038704880; http://mnky-hse.com/



Afternoon tea


In 1840, the Duchess of Bedford shared her guilty secret of enjoying tea and snacks a few hours before dinner, setting a trend that would evolve to become a national tradition. Afternoon tea in London is one of those quintessential travel experiences worth exploring. There is nothing more satisfying than eating at odd hours while sipping on delicious tea. And many of London's hotels, restaurants, and cafés have world-beating spots for this experience.


Claridge's Hotel
After seeing everyone from Queen Victoria to Audrey Hepburn enter through its revolving doors, the legendary 209-year-old Claridge's Hotel serves one of London's poshest afternoon teas. With ubiquitous silver linings, grand pillars, and a radiant floral chandelier as your backdrop, the traditional British ritual at Claridge's takes the form of glamorous activity. The hotel offers various teas from rich Oolong to the uniquely complex Claridge's Blend, complementing it with attentive service and unlimited savory sandwiches. Don't miss out on tender pastries served with seasonal fruit and house specialties like poached Scottish salmon. We recommend booking a table in advance since Claridge's just can't catch a break from all the people craving for such an elite afternoon tea experience.

Brook St, Mayfair, London W1K 4HR, United Kingdom; +44 20 7629 8860
https://www.claridges.co.uk/


Fortnum and Mason

With a rich history of over 300 years producing and selling tea to major institutions, including Buckingham Palace, there is arguably no better place to go for a classic and elegant brew. Afternoon tea is served in the Diamond Jubilee Tea Salon, opened by HM The Queen herself. The running theme of F&M's famous pale blue porcelains and the traditional selection of finger sandwiches and cakes makes this place a World-class choice.


From £52.50 per person
Piccadilly, St. James's, London W1A 1ER;+442077348040; www.fortnumandmason.com


The Berkeley
Nestled in Berkeley hotel, Prêt-à-Porter's afternoon tea showcases the tradition at its best. Instead of dainty sponge cakes and buttery scones, you will find colorful, eclectic creations inspired by the latest season's catwalk looks. Elegant and sophisticated decor with a fashion touch reinforces the sublime experience of tea drinking.


£60 per person; £70 with a glass of Laurent-Perrier Champagne
Wilton Pl, Knightsbridge, London SW1X 7RL; +442072356000 https://www.the-berkeley.co.uk

The Foyer at Claridge's
Afternoon tea in the magnificent art deco foyer of London's legendary Claridge's hotel is a must-do thing in London. CN Traveller has even declared this activity as one of "the 50 things to do in Europe before you die". For over 150 years, the hotel has been serving scones, pastries, and classic sandwiches – smoked salmon with caviar, cucumber, and cream cheese – on its signature jade-and-white-striped bone china to nobles and VIPs.



From £70 per person
Brook Street, Mayfair, London W1K 4HR; +44 20 7629 8860; claridges.co.uk




Member clubs


The British capital is well renowned for its greatest member clubs. Back in time, they were reserved for gentlemen only. Nowadays, all genders and elites from show-biz to politics gather together to enjoy aperitif-time or late nights in these exclusive hotspots. Often kept in secret, these places aim to create a space for entrepreneurs and business leaders to network, blurring the boundaries between a working environment and a social hangout. Indeed, those places are ideal for entertainment, drinks and great music, as well as for enriching your social circle with influent people after working hours. Generally, an applicant needs at least two referrals to be accepted since private clubs are very selective to the point of keeping candidates on waitlists for up to a year.


Annabel's
Membership starts £3,500 per year, plus £1,250 joining fee

Annabel's is the hottest club in London – with an impressive membership from supermodels to successful startuppers. The 1960's nightclub turned exclusive society, Annabel's boasts four floors, featuring pleasant lux decorations from Lalique gold swan taps in the ladies' bathroom to a floating unicorn hanging from a chandelier in the lobby. The club is open from 7 am to 4 am and offers superb amenities, including restaurants, bars, a garden terrace, private dining rooms, and even a SPA

49 Berkeley Square, Mayfair, London W1J 5AT,
+44 2039154046; https://annabels.co.uk/


The Ned

Membership starts from £1500 per annum, £250 joining fee for under-30, for over 30s £3000pa, plus a £1,000 joining fee.

Set in the former Midland Bank building, The Ned has 252 bedrooms finished in the spirit of 1920s and 1930s, nine restaurants, a range of grooming services, rooftop pool, gym, SPA, and late-night lounge bar. The roof bar offers a stunning view of the city with an international menu.


27 Poultry, London EC2R 8AJ; +44 020382000; thened.com


Shoreditch House

Shoreditch House, Shoreditch — from £1,300 ($1,693) per year, plus £400 ($521) registration fee.9 Mar 2019

Located on the upper floor of the Dickensian Tea Building in East London, Shoreditch House offers stunning views of the city from its rooftop pool – truly an Oasis in the bustling urban environment. The club's basement bowling alley and the screening room allow for a relaxing afternoon or a casual hangout in the evening. Known as a great place for networking, Shoreditch House attracts affluent creative professionals such as renowned artists, musicians, and fashionistas.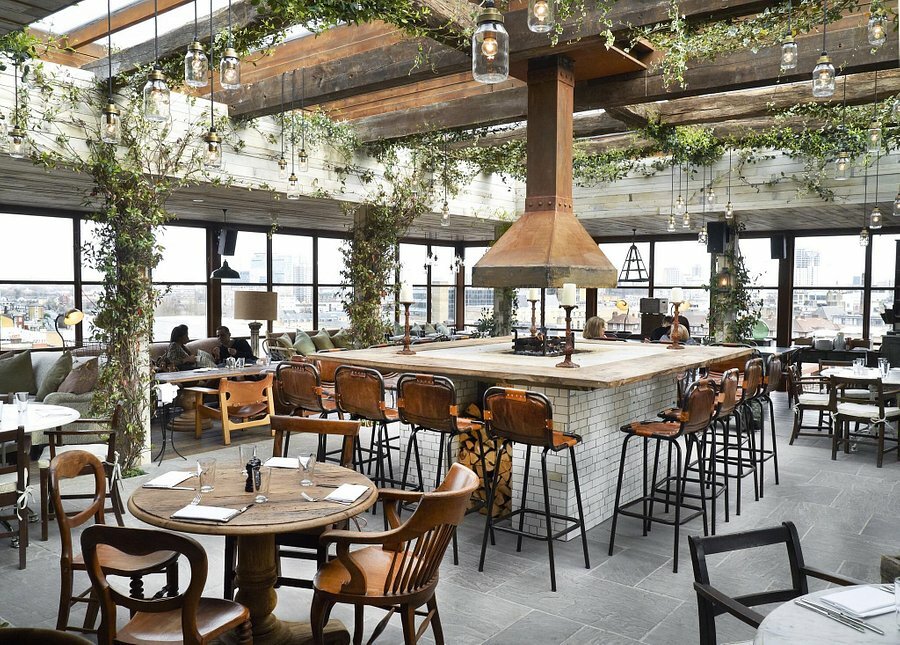 Ebor Street London E1 6AW,+442077395040 shoreditchhouse.com


Loulou's

Owned by Robin Birley, an English businessman who happens to be the son of Lady Annabel Goldsmith and nightclub owner Mark Birley, Loulou's is one of the hottest clubs on the social horizon. The club boasts an impeccable and eccentric décor with an overwhelming variety of patterns and prints splashed across the carpets and walls. One of the most outstanding features is Loulou's pet policy that allows your furry companions to join you in one of the private dining rooms. The club also has its own cigar shop, where guests can enjoy excellent tobacco products while sipping on the gin fizz – a beloved drink amongst members. At night, Loulou's transforms into a nightclub suited for A-list party-goers. The venue also serves as the location for many launch parties and events. To see the list of upcoming events, one has to log in with their membership details, but if you'd like to make a reservation, it must be by phone or in-person.



2-5 Hertford St, Mayfair, London W1J 7RB; +442045131555;




Drinks


Jurema Bar, Mandrake Hotel

This cabana-style terrace on the first floor at The Mandrake hotel offers a momentum of peace amid its bustling Fitzrovia location. Composed of intriguing flavorful combinations, a carefully curated cocktail list comes from a wooden-shack-style bar. This place is perfect for an afternoon break or late evening drinks both in a circle of friends and with your loved one.

20-21 Newman St, Fitzrovia, London W1T 1PG; +442031468880; www.themandrake.com


Jin Bow Law

The Jin Bo Law is one of the coolest rooftop bars to experiment with the breath-taking views of London's most iconic skyline. It is located on the 14th floor of Dorsett City Hotel in Aldgate. The impressive cocktail menu with an Asian twist will take you through a journey of mixology, transforming the unique ingredients into unexpected treasures.

14th floor, 9 Aldgate High Street Dorsett City, London EC3N 1AH; +442039472582; https://www.jinbolaw.co.uk/


The Connaught

Embodying all the charming elegance and sophistication of its neighborhood, The Connaught nestles in a stunning red brick building, surrounded by high-end restaurants and upscale shops. The hotel boasts an exquisite interior filled with orchids and modern, as well as historical art. Housing stunning recreational facilities, two award-winning restaurants with exceptional fine dining, and a bar with the city's most popular martini car, The Connaught truly defines aristocratic hedonism.



Carlos Place, Mayfair, Lond
on, W1K 2AL; +44 (0)20 7314 3403; https://www.the-connaught.co.uk