As Fashion Weeks came to an end in London, Milan, New York, and Paris, we saw a fresh take on a spring-summer season, which pleased us with its colors, textures, and bold decisions. One did not need to read between the lines to recognize ten trends that will reign on the busy streets of fashion capitals next year. iPREMIUM has compiled for you a comprehensive list of these very trends that will allow you to stay relevant and stylish while maintaining your character and personality:

1. Jumpsuit
Whether you decide to dress up glamorously for a cocktail party or try on a sport-chic, this outfit will undoubtedly become a must-have. Oversize or skinny, solid or striped like Chanel, and floral like Lanvin, a jumpsuit can be whatever you want it to be, but it should definitely rent out your wardrobe next season.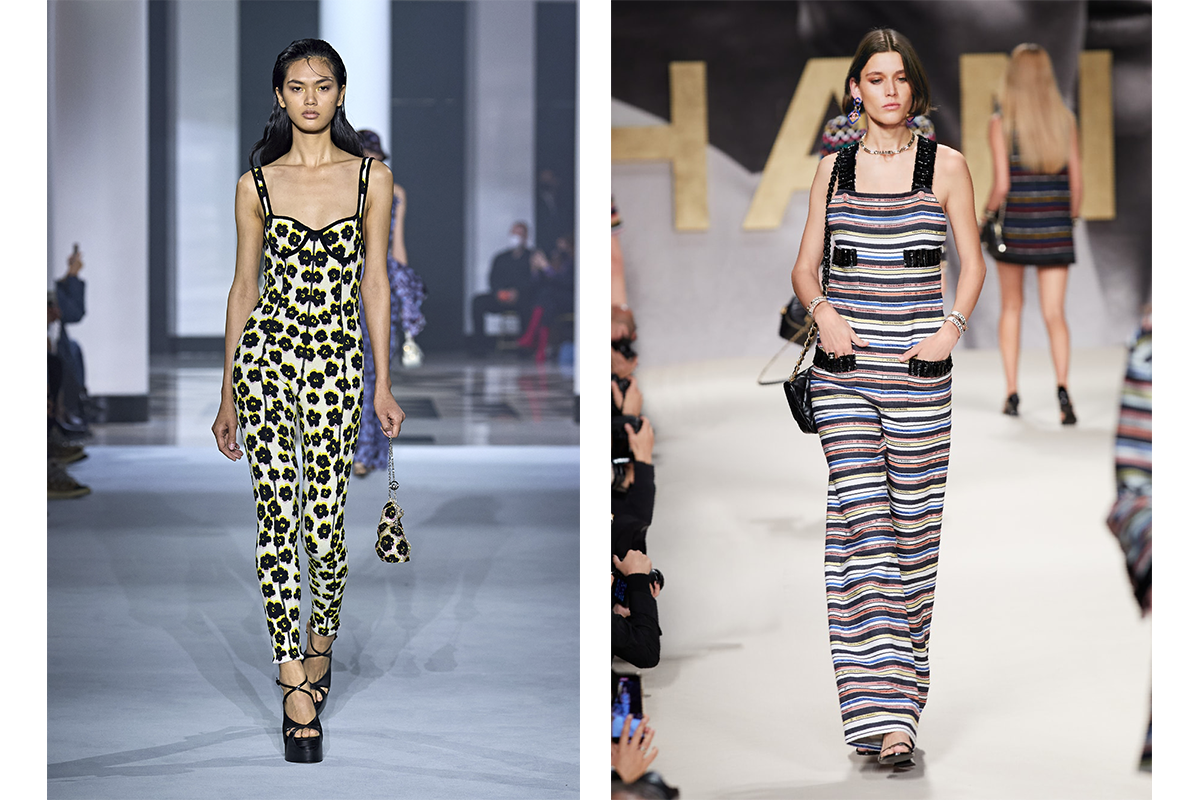 2. Yellow
Colors in the spring-summer season will be at their best. The designers have picked several colors at once as their favorites. The first one on the list is a delicate yellow. Etro integrated sunshine colors in airy chiffon dresses, while Max Mara reinvented trendy leather bits in lemon shades.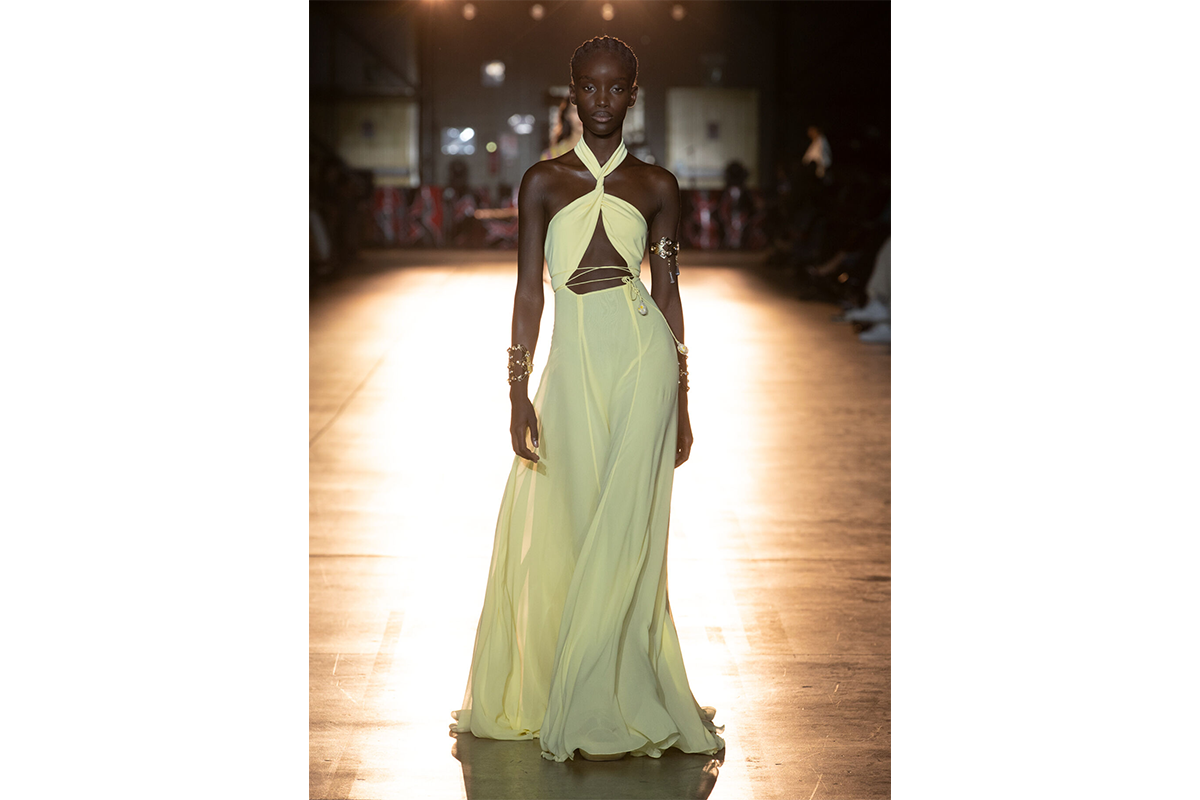 3. Blue
The popular indigo color scheme has been cast down by the azure color of the clear skies. As we can see, blue does not go away and is only reimagined in a new shade. Blue perfectly pairs with many hues. Also, it looks great in monochrome looks, when additional bright accents do not need to stand in the way of looking smooth. Azure is self-sufficient. Acne Studios offers suits with a fitted jacket and breeches, while David Koma creates a 3D effect with the help of paillette, transforming a dress into the smooth surface of the water.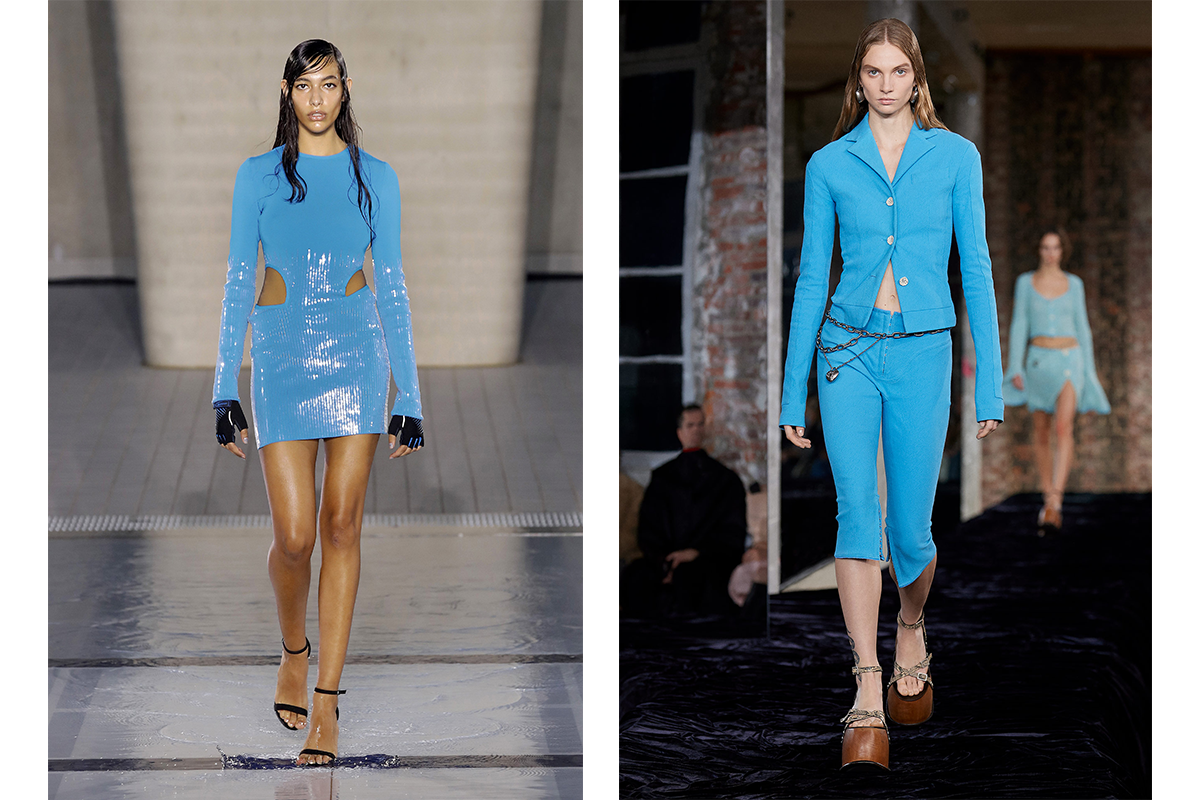 4. Green
This fresh color does not give up its proven reputation and boldly strides into the new season. Next season will showcase a broad palette of shades instead of singled-out options: from the color of young grass to acid light green. Etro and Acne Studios play with textures in green tones.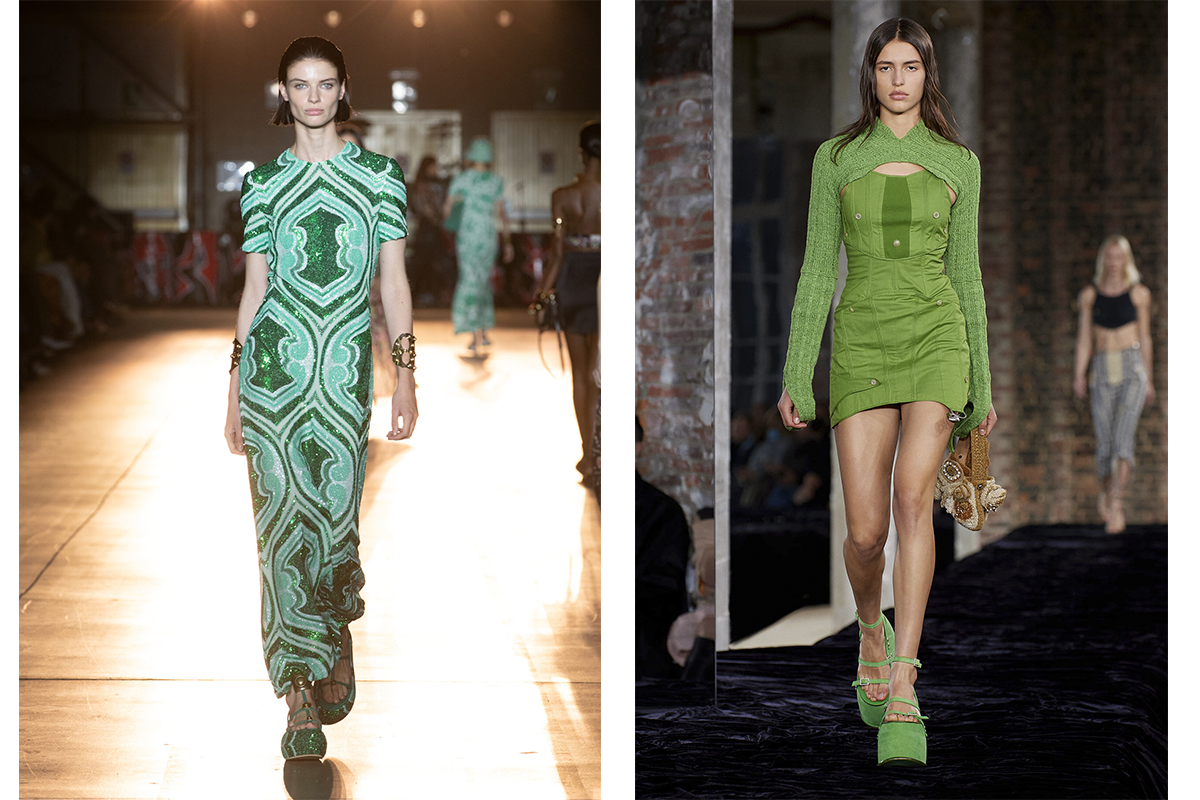 5. Orange
Not a single fashionista can do without the color of juicy orange in spring. From Max Mara and Prada to Dior, Etro, and Versace, all top designers fell in love with this shade. Let us agree that orange suits, dresses, and jackets do sound bright, life-affirming, and original. Choose any shade - from carrot to flames and get your groove on.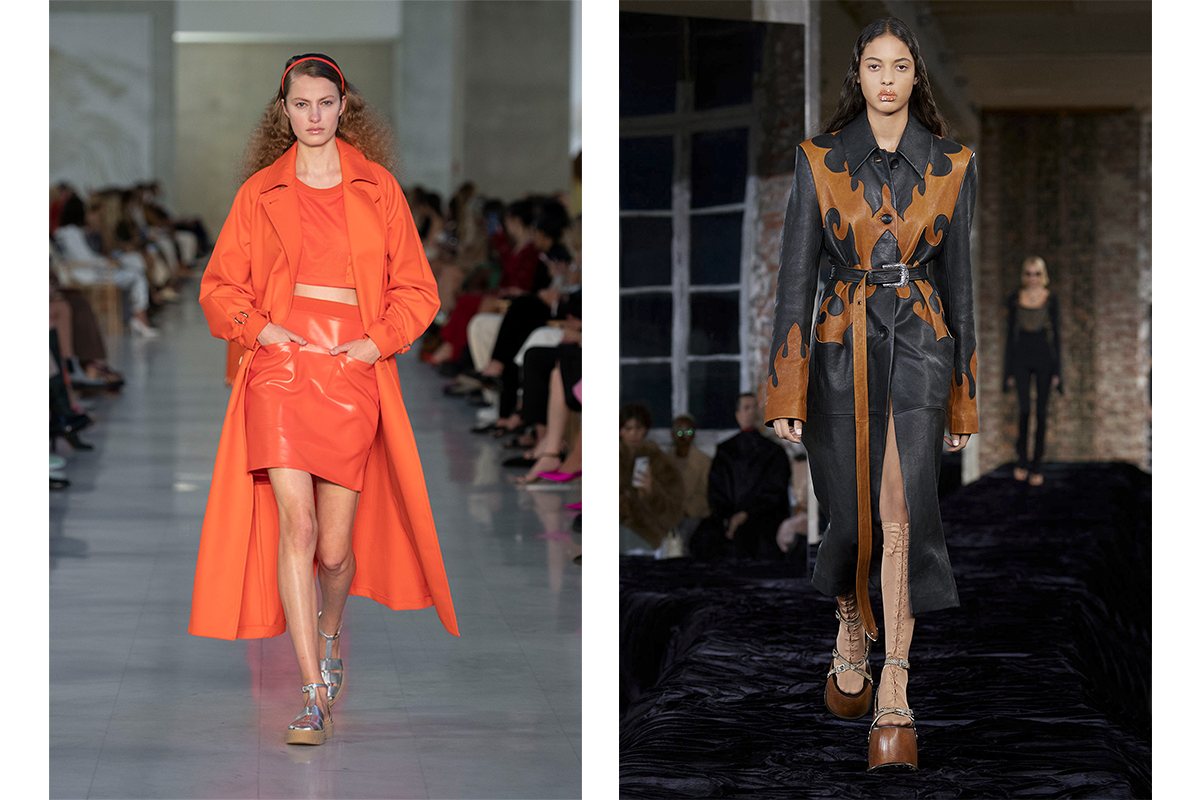 6. Mini
Like it or not, the 2000s style is roaring back. Remember how fervently we dance to the hits of Britney Spears? And of course, the item our Saturday night look could not survive without was a mini-skirt. Well, the nostalgic past has finally arrived, and the legend is back. We sincerely hope that both of them are. The pop princess got rid of abusive guardianship almost simultaneously with the return of extreme-length skirts to the catwalks! Recently, Dior, Prada, Hermes, and many other leading brands have showcased their vision of the fabled mini-skirt.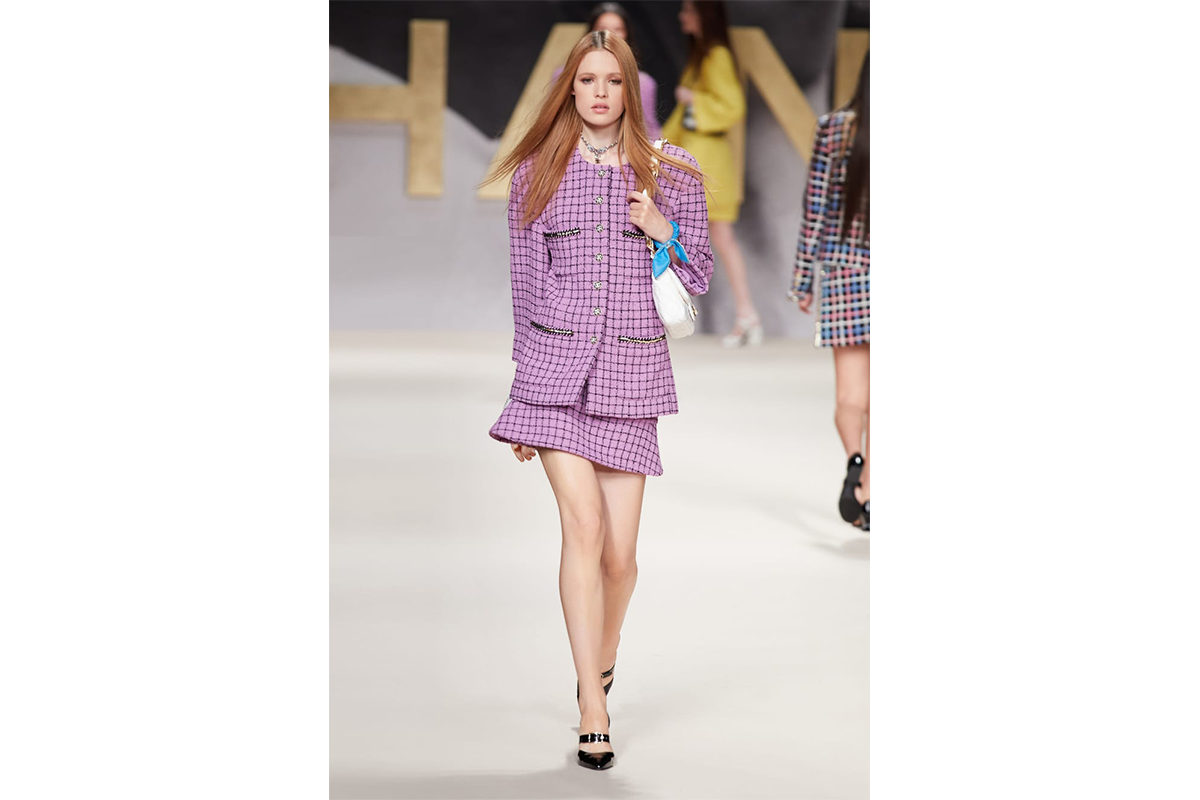 7. Feathers
A bit of burlesque and fabulousness is another trend for the next season. We are free to imagine ourselves as firebirds with the help of feather-decorated outfits. Although feathers are a pretty bold accent, it seems like many are courageous enough to test their style! Feathers can be found on tops, skirts, and even outerwear.



8. Fringe
There is no doubt spring-summer 2022 will be bright. Another trend is fringe trim. Long, flying brushes give the image ethnic, authentic notes and make it original. The Chloe brand perfectly played with the trend in its collection, adding voluminous monochromatic and multi-colored fringes to tops and dresses all over the place. Jil Sander has accentuated fringe on the tiger-print coat - a bold move for a minimalist German designer.



9. Sequins
The atmosphere of disco is what the outfits embroidered with sequins speak about. If you always wanted a dress, skirt, or top with a sparkling texture, but allowed yourself to shine only on New Year's Eve, then this summer is for you to enjoy the glitter to the fullest. Even such a conservative brand as Chanel has recently applied sequins to its skirts and jumpsuits. The shine is the new chic!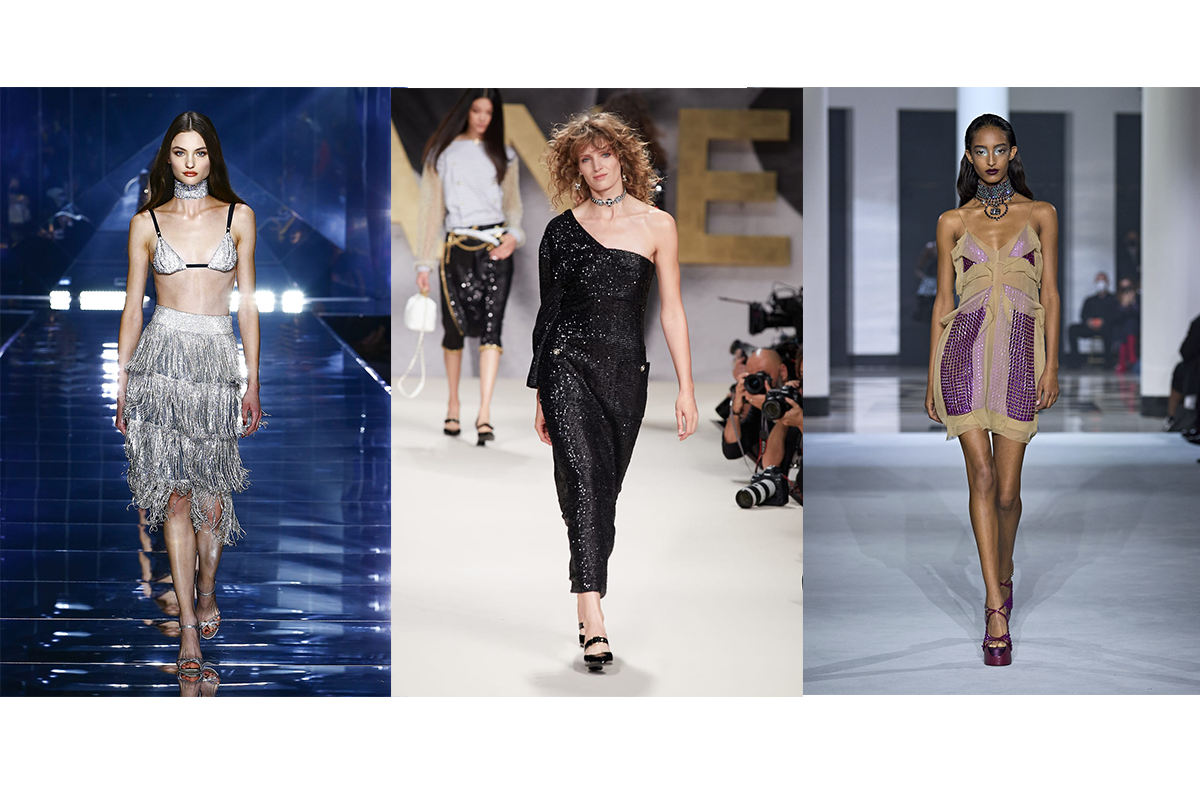 10. Business class
We are so tired of the pandemic and remote work that we want to finally feel like business ladies, wearing suits or, at least, smart jackets. The trend of the new season – office – offers this long-awaited chance. Dozens of famous designers showed fashionable business looks on the catwalks, including Miu Miu, Fendi, Lanvin, Dior, Chloe, and many others.


TOP 10 Men's trends of Spring/Summer 2022 Season

The days of men not interested in the fashion industry and pretending to be indifferent to their wardrobe are officially gone. Now they are an engaged audience, ready to experiment. Knitted vests, stylish bombers, and extravagant sweaters are just a small part of spring/summer 2022 season ideas from designers for the sterner sex. We present the TOP-10 clothing trends for men straight out of recent Fashion Weeks:

1. Knitted vest
One of the must-haves of the season, which should be in the wardrobe of every male fashionista, is a knitted vest. From solid colors to stripes and logos to patterns, there's a spacious room for a choice. For the most daring, we suggest wearing a vest directly on a naked body. If you are a fan of more relaxed looks, then pair it with basic tees and shirts.



2. Suit with shorts
It's not easy to handle business style in hot weather, so the designers took the liberty of offering different variants of suits with shorts. It turned out quite elegantly and versatile – suitable for both afternoon work and as a weekend look. Sacai made a truly knight move, demonstrating a suit in a brick-orange shade, which is already taking the place of the most popular color of the upcoming summer season.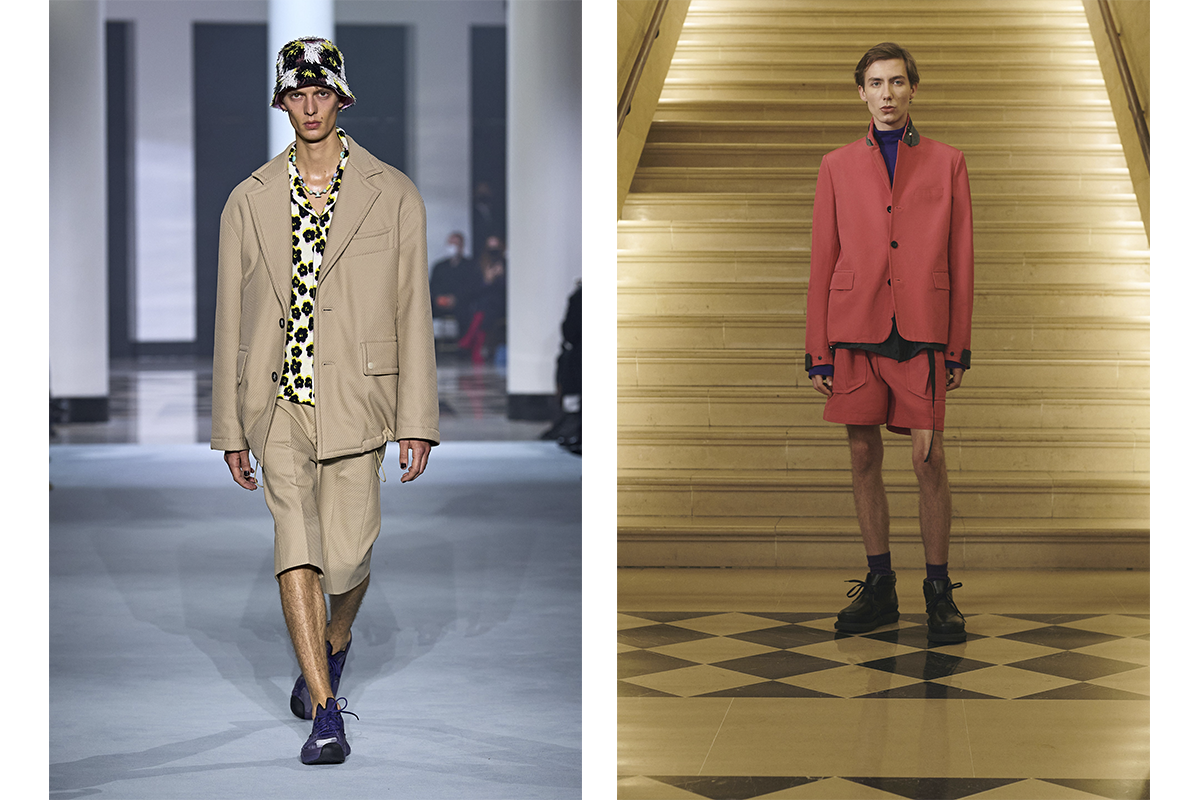 3. Overalls
Functionality, utilitarianism, as well as a tribute to the "blue-collar" workers, became primary catalysts for the appearance of overalls on this year's catwalks. The designers used silk, linen, or wool as a material. The Brioni brand offered men to wear a jumpsuit with lowered and tied sleeves, while Ermenegildo Zegna chose a sky blue shade, giving texture to a laconic and austere image.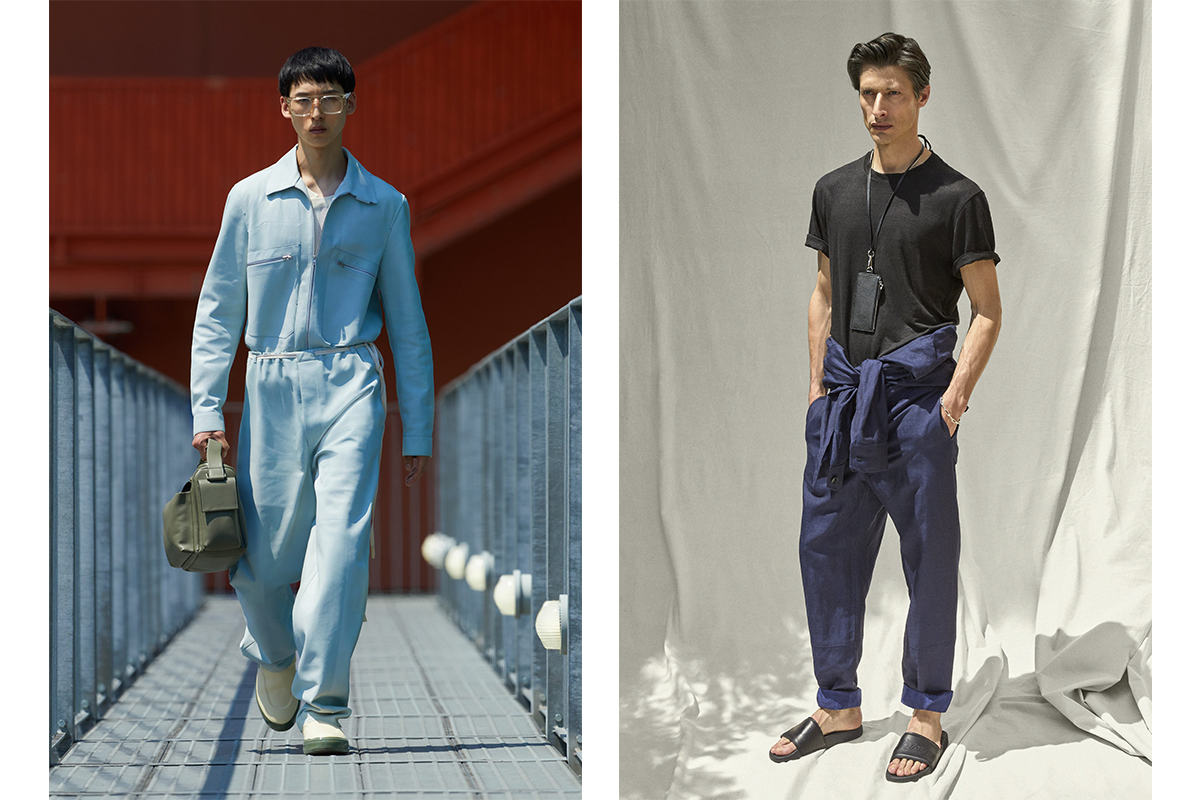 4. Fancy sweater
Designer sweaters promise to envelop you with coziness in cool weather, as well as give you a stylish edge – just look at all the amusing prints on them. Dior Men played with humor, while Paul Smith focused on aesthetics. Don't forget that clothes are not only for the body but also for the soul.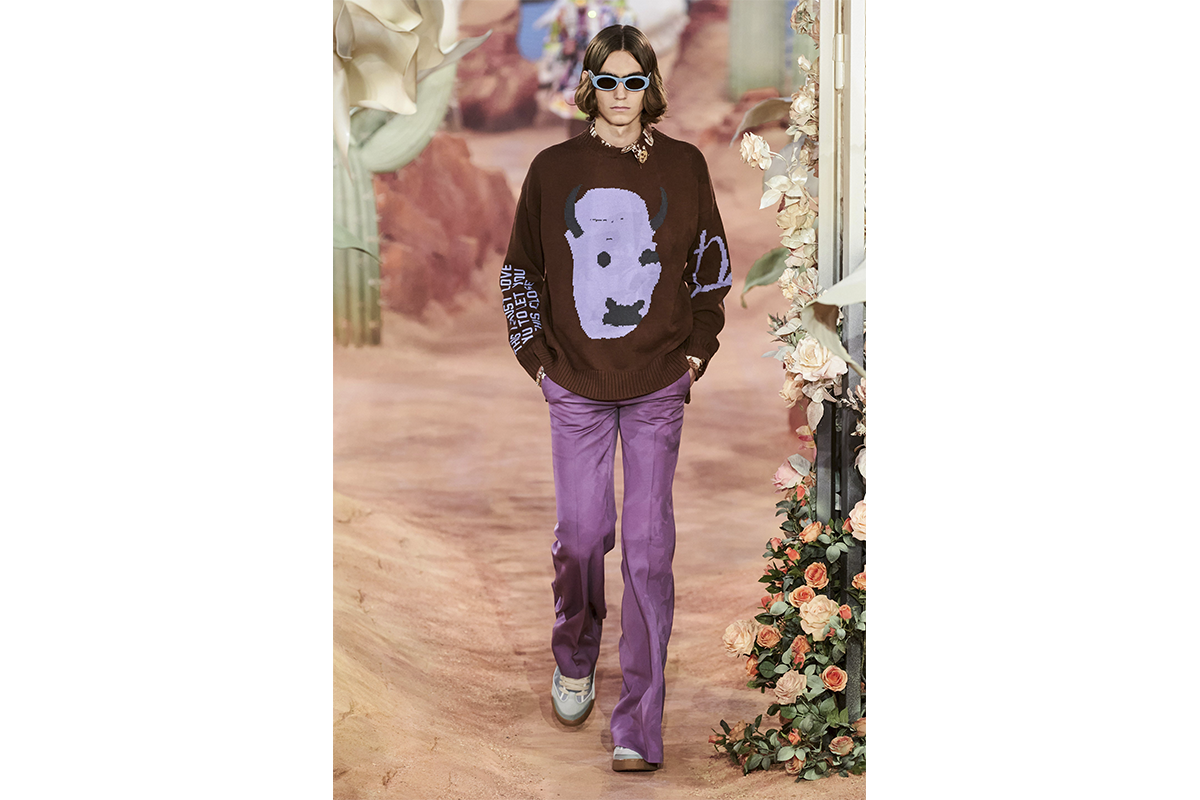 5. Bomber
A light bomber jacket, looking like those in American films of your youth, has officially conquered the fashion world. This version of outerwear for the spring season was featured by many leading brands. Calm, monochromatic models easily support the classic style, while bombers with colored inserts, logos, and prints will bring freshness into a casual look, adding character and mood to the overall vibe.



6. Art
Art is constantly guiding fashion with an invisible hand. Although it does not ever leave the catwalks, it does change from season to season a bit. This year, the art is represented by prints, painted costumes, landscapes, and engravings on the items from many fashion collections. For example, Dior Men has recently created shirts in collaboration with artist George Kondo.



7. Plaid suit
If you still haven't tried on a classic suit in the upcoming season, then choose a cage pattern. Plaid brings freshness to a business look. And if you are ready to surprise and amaze others, then bet on it with a variation of the cage pattern. For example, Louis Vuitton made an interesting twist to the classic pattern by representing it in the form of puzzles.



8. Pastel
Designers love soft pastel shades. It is not surprising because such a palette looks calm, but at the same time, boasts fiery colors at times. Although many believe that such a gentle palette may speak of men wearing it as sensitive and vulnerable, we cannot certify such information, except proving the fact that dusty pink or lavender will make for a great addition to the stylish wardrobe.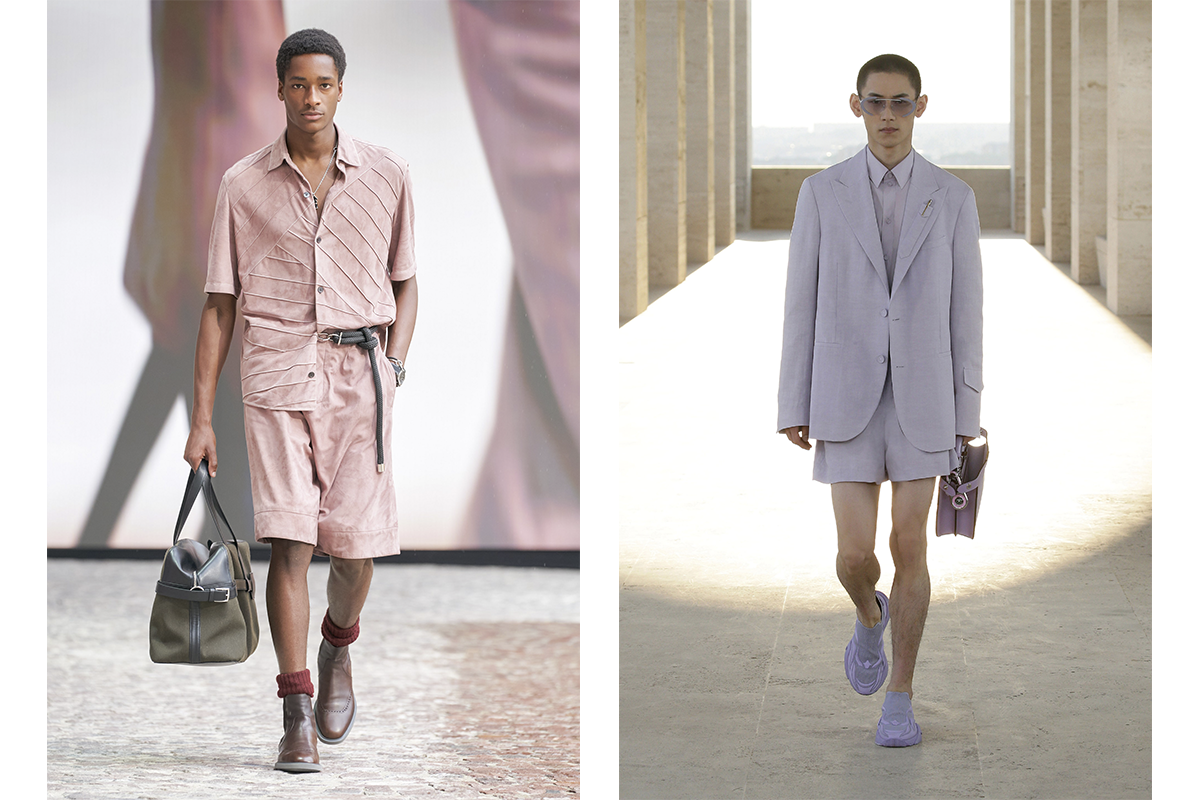 9. Green
Green rules have been reigning not only at women's shows. With the lightness of mint-pistachio and an explosion of neon shades, green has also made its way into the men's wardrobe. Fendi now offers soft green trousers and jersey polo in a mono look, supported by matching accessories, while Etro plays an energetic and lively game with bright colors of green, adding a noticeable gradient from emerald to lemon.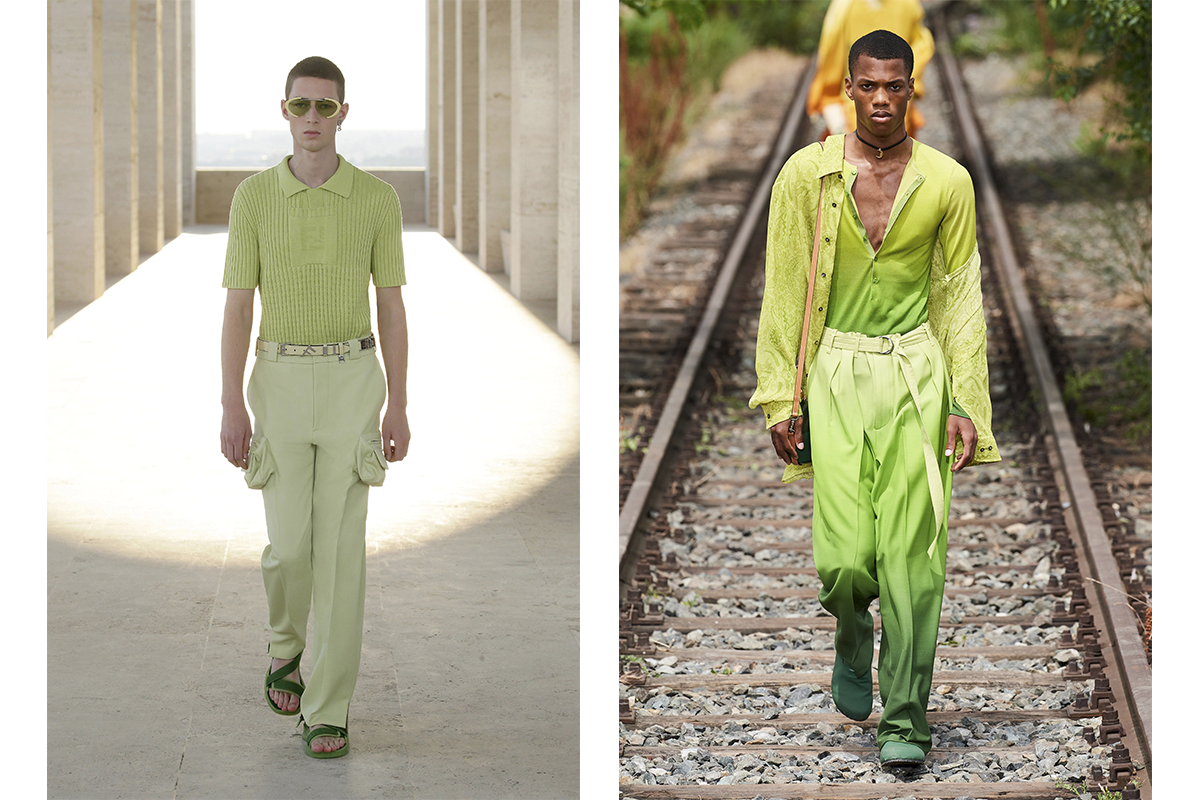 10. Gradient
If the tint overflow of one color is not enough for you, then choose a gradient where color transitions are sure to impress even the most sophisticated fashion gurus with their originality. This time, Louis Vuitton has managed to find the balance between aristocratic indigo and acid light green – a color match that projects a memorable image. Meanwhile, Hermes will make you and others fall in love with a duo of pink and orange on a knitted two-piece.