Despite the current economic slowdown, Dubai's real estate sector continues to attract investors from around the world. According to reports, Dubai's real estate market is forecasted to grow by 46 percent in 2023. Furthermore, average apartment rents in the city have increased by 27.6 percent, while the average villa rents have gone up by 25.4 percent.
Various factors have contributed to the real estate boom in Dubai. With almost 14.36 million visitors flocking every year, Dubai has become one of the most sought-after tourist destinations in the world. This has led to property prices skyrocketing, making real estate a lucrative investment option.
Moreover, in a bid to become the world's crypto capital, Dubai is one of the few places that accept cryptocurrency as a mode of payment. As a result, investors can purchase villas, apartments, and commercial properties in Dubai using Bitcoin or other cryptocurrencies in a legal and secure manner.


6 Best Real Estate Projects in Dubai
If you are looking to invest in Dubai's real estate sector, here are the top six projects you should know about.
Emaar
One of the most famous real estate developers in the UAE, Emaar Properties was founded in the year 1997 by Emirati businessman Mohamed Alabbar. With a valuation of over $15.5 billion, Emaar has a presence not only in the UAE but also in Egypt, India, Lebanon, and Turkey.
Notable projects by Emaar include Burj Khalifa, which is the world's tallest skyscraper, Dubai Mall, Downtown Dubai, Dubai Marina, Arabian Ranches, Dubai Hills Estate, Emaar Beachfront, and Dubai Creek Harbour.
Currently, Emaar is developing Ramhan Island, a $3.5 billion island project in Abu Dhabi. It is said to feature 1,800 beach villas, over 1,000 residences, a hotel, and a marina. In addition, the island is expected to include state-of-the-art shopping, luxury dining, and floating villas.
DAMAC
DAMAC Properties, part of the DAMAC Group, has dominated the Middle East real estate market since 1982. Established by Emirati billionaire Hussain Sajwani, DAMAC has built over 43,700 homes and continues to be known for its iconic commercial and residential properties across Dubai and the Middle East.
Some of DAMAC's well-known projects include Jumeirah Lake Towers, Park Towers, The Waves in Dubai Marina, DAMAC Tower by Versace Home in Lebanon, and Business Tower.
Known for its collaboration with luxury fashion houses, it was reported that DAMAC will launch Elegance Towers, a 25-story residential building situated in Downtown Dubai and branded by designer Zuhair Murad. The tower is said to feature apartments with white and gold interiors that represent the Zuhair Murad brand and will be located a short distance from Burj Khalifa and Dubai Mall.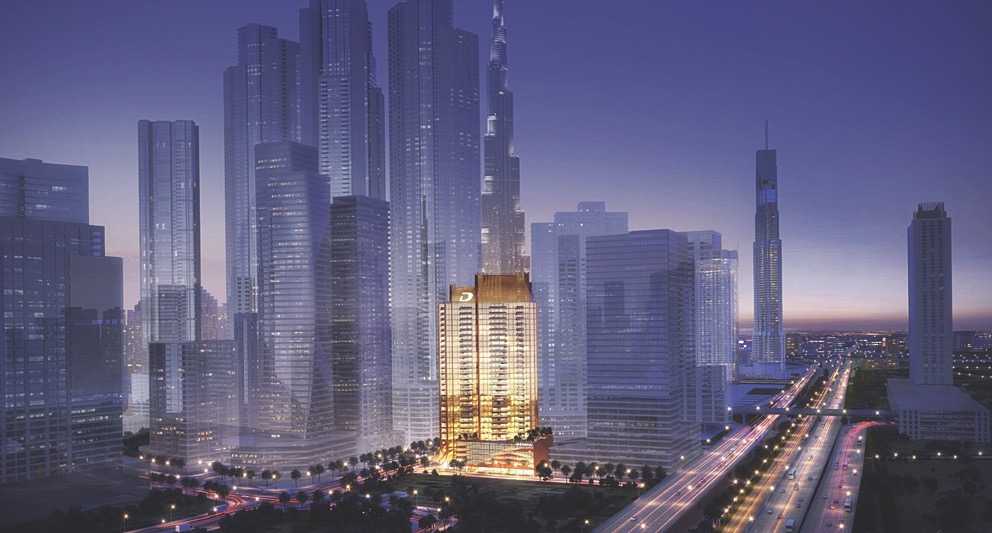 Credit: nextlevelrealestate.ae
Danube
Danube Properties, listed as the fifth-best real estate developer in the UAE, was launched 30 years ago in Deira, one of Dubai's oldest districts. Today, it has a footprint across more than nine countries in the Middle East and Asia and is also a well-known furniture retail chain.
In 2017, Danube completed its first project, 'Dreamz,' which is a luxury townhouse, followed by the Dubai Studio City. Moreover, in early 2023, the company introduced 'Viewsz,' its first branded residential project in collaboration with Aston Martin. Recently, Danube launched 'Fashionz,' an ultra-luxury tower in partnership with FashionTV. Situated in the Jumeirah Village Triangle, Fashionz features over 700 apartments spread over 65 floors.
Luxury townhouse 'Dreamz'
Credit: danubeproperties.ae
OMNIYAT
OMNIYAT is a real estate development and service organization that has been engaged in creating commercial, residential, hospitality, and retail spaces in the Gulf since 2005.
A notable residential project by OMNIYAT is the Dorchester Collection, located across different districts in Dubai such as Palm Jumeirah, The Lana Residences, and Burj Khalifa. Furthering its name in the luxury and real estate sector, OMNIYAT's Dorchester Collection has now built three iconic structures spread across a 29,000-square-meter beachfront plot in Dubai - ORLA. It boasts 86 two-to-four-bedroom homes, three sky palaces, and one of the largest private mansions on Palm Jumeirah.
URB
URB is one of the first real estate developers in Dubai whose motto is to create sustainable cities and accelerate the transition towards net-zero developments. Its CEO, Baharash Bagherian, has already pioneered the design of various sustainable cities such as The Sustainable City in Yiti, Oman, Abu Dhabi, and Dubai. These are considered to be the first of their kind in the MENA region.
URB's next project, Dubai Reefs, will comprise man-made coral reefs, floating eco-resorts, eco-lodges, and an eco-tourism hub. It aims to attract eco-tourism to Dubai and provide a therapeutic experience to travelers.
Credit: arabianbusiness.com
Sobha Realty
Sobha Realty is among the most sought-after real estate companies in Dubai. Founded in 1976 as an interior decoration brand in Oman by PNC Menon, the company is now known for its real estate projects in the UAE, Oman, Bahrain, Brunei, and India.
Notable projects by Sobha Realty include the Sultan Qaboos Grand Mosque in Oman, Sobha Hartland, Sobha One, and Sobha SeaHaven. Situated in Dubai, Sobha One and Sobha SeaHaven are premium residential properties that provide panoramic views of the city.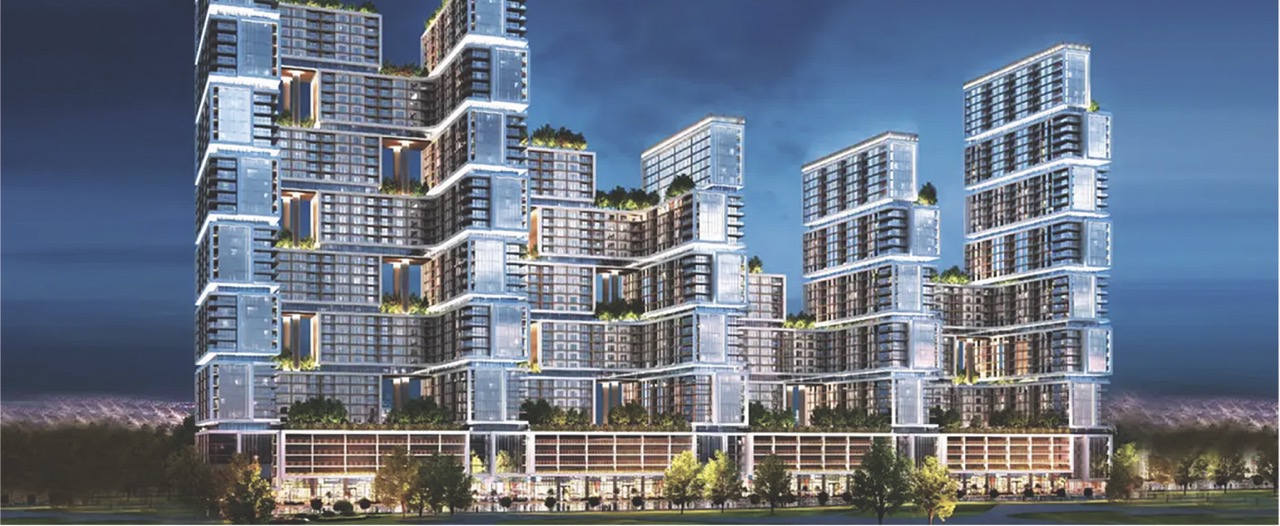 Credit: manage.tanamiproperties.com
If you are considering buying real estate in Dubai, now is the best time to do so. With high rental yields, a positive economic outlook, and world-class infrastructure, Dubai offers attractive real estate investment opportunities.