Alexa Viola Stoschek
Rooms Division Manager
She joined Mirihi in 2019 and took care of the entire Front of the House Operation and several projects on the island.
iPremium magazine Editor personally interviewed Alexa at Mirihi as it's the best way to learn about Resort secrets from the right person.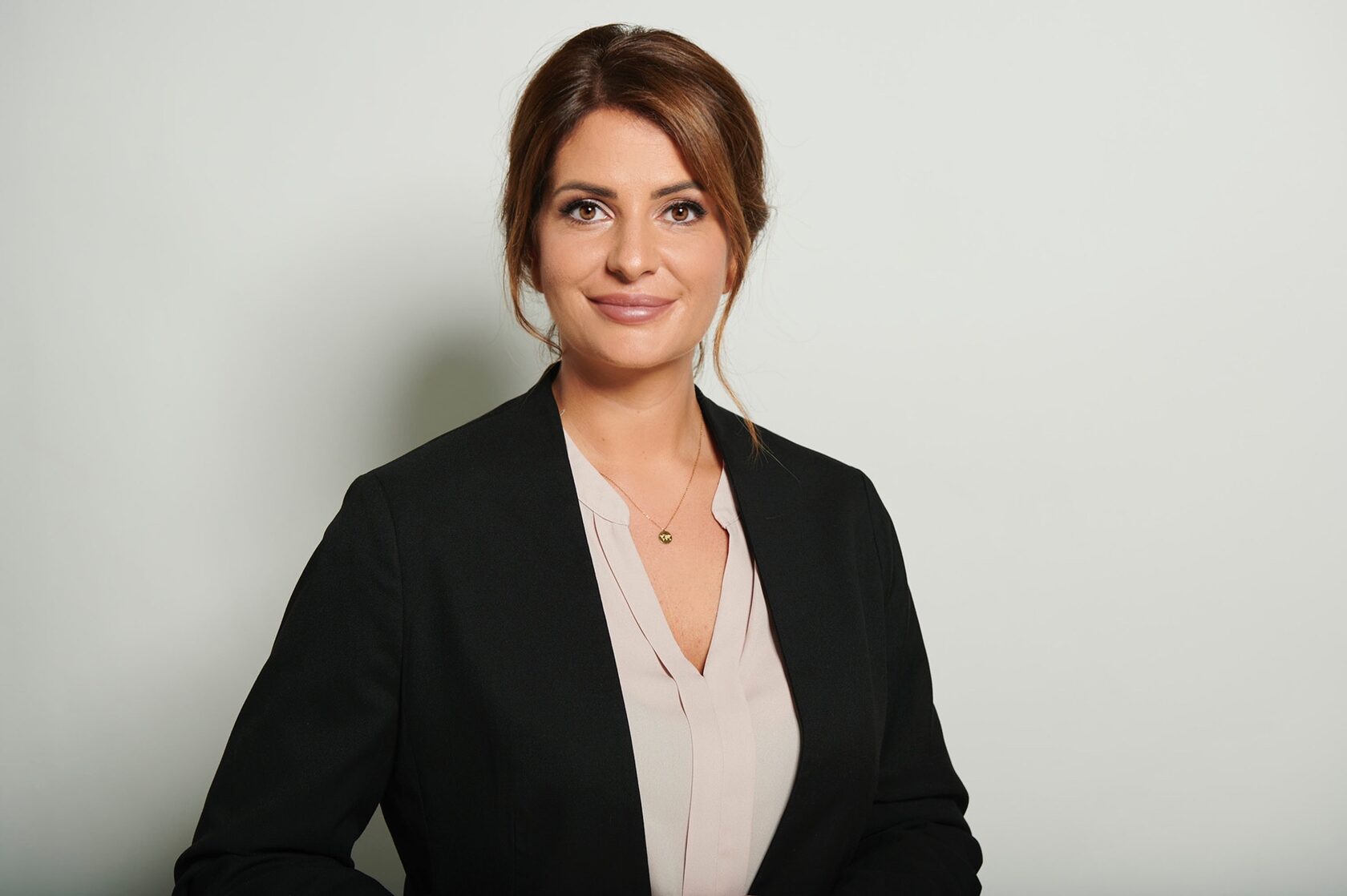 How would you describe your hotel concept style?
Our idea of holidaying Mirihi is that our guests do not feel like they are just another tourist in a hotel. We stay as natural and simple as we could whilst focusing entirely on delivering the best personal service we possibly could. Mirihi is very special and unique in all kinds of ways. It's a small and precious gem in South Ari Atoll surrounded by a 6-kilometer house reef. It is one of the smallest islands in the Maldives which allows the guests to feel on their private island combined with a very personalized and authentic Maldivian service. We don't only work here, we live here. That's a line we often use here in Mirihi, to emphasize the importance of feeling at home for everyone while on the island. Our treatment of the Team is entirely based on that simple philosophy. Most of our staff have been working for more than 10 years in Mirihi, which allows us to have a unique relationship within the team and with the guests. For most of the guests it feels like coming back to their second home. We all know their preferences and everything is arranged how they left Mirihi last time. In addition, we have no TV, no pools, no motorized water sports – it's all about focusing on yourself and disconnecting from the outside world, which I believe is very important nowadays in regards to our crowded and stressful life.
What are some of the trends you see impacting the hospitality industry?
Apart from the trend of digitalization and new technologies - the new trends are more about "Redefining luxury" and "Sustainability".
Modern luxury has evolved from material luxury as price and value to be more about time, local experiences and their culture, health, and especially about personalized service.
Meanwhile, a growing number of hotel guests want to be treated as individuals, rather than just another anonymous customer. Especially in the last few years we can see that more and more young people are interested in such resorts as Mirihi to unwind from their daily life.
Increasingly, hotel guests are concerned with environmental issues. For this reason, sustainability has been one of the most noticeable hospitality trends of recent times, with a growing number of hotels promoting their eco-friendliness. A natural extension of avoiding any plastics, using refilling shampoo and shower gel bottles, reducing energy consumption and even producing our own drinking water.
And we can proudly say that Mirihi offers all of that.
Two things you would like to change in the industry.
The tourism industry of the Maldives is doing well. With the new second runway opening back in September there won't be flight delays which we experienced last year. And with the new seaplane terminal opening back in July and the new international terminal completing next year, the arrival experience to the Maldives will be a lot more convenient.
If you can explain Mirihi in 3 words, which would it be?
As unique as you. (That's three words. One word used twice)
How many beach villas and water villas do you have, and which are the main differences between?
Each elegant villa has a unique Dhivehi (Maldivian) name derived from the land or sea.
Comprising 6 Beach Villas, 30 Water Villas, 1 Two-Bedroom Water Suite and 1 Two-Bedroom Beach Suite. Six tastefully designed Beach Villas (53 m2) are conveniently located on the sunset side of the island with direct access to our talcum powdery beach. Enclosed by lush tropical foliage and swaying palms, these cozy villas offer complete privacy and unmatched ocean views.
Built on stilts above the turquoise lagoon with direct access to our bustling house reef, our 30 Water Villas (53 m2) is home to avid snorkelers. With a view of the sunrise or sunset, these beautifully designed cozy villas are blessed with the uninterrupted view of the blue ocean from the complete privacy of the sun deck.
"Mirihi Maa"– named after the Mirihi flower, this 2-Bedroom Beach Suite (180 m2) is the perfect tropical island holiday home for friends and families traveling together. This suite offers prime beachfront living with spectacular ocean and sunset views from the spacious first floor terrace, direct access to the lagoon, 2 bedrooms with open air bathrooms, 2 expansive living rooms, office space, kitchenette, and a dining area.
Fehurihi – named after the Whale Shark, our 2-Bedroom Water Suite (160 m2) is perfect for snorkelers. Located directly above the best part of our magnificent house reef, one could step down the stairs from the sun deck right into a world of colorful marine life. This suite consists of 2 bedrooms and bathrooms connected by a spacious living room with sublime view of the ocean and a sun deck with mesmerizing Maldivian sunrise view.
The guests are mainly couples. Which countries are they from?

We do have guests from all over the world, but mainly from Central Europe.
Which attractions for couples do you propose?
We at Mirihi love to go above and beyond to help create everlasting memories for our guests. If you wish is to propose to the love of your life beneath the countless stars on a sandy beach, or even celebrate your love with your Maldives Mirihi Wedding Ceremony in a very unique style – Mirihi is the perfect place for your vows.
Our Mirihi Sailing Yacht Thari will take our guests towards the sunset while enjoying some cocktails and spotting some dolphins. Our chef will prepare the BBQ of your choice on board. Or we spoil our guests during the evening with a Private romantic Dinner on the beach. Private Beach Cinema beneath the stars with a bowl of homemade popcorn and cocktails of your choice is also a very unique experience.
Our guests can book a Private Snorkeling excursion on our yacht Thari as well if they wish to have more privacy on the boats. And our Duniye Spa provides enchanting treatments in a romantic setting with your loved one.
How come you have a vine room and bar with a big choice of European vines? Tell us about Mirihi Rum
Most of our guests are senior Europeans who love good wines and good food. Hence, we have a collection of some of the finest wines from all over the world. Our wine card has been awarded by the prestigious Wine Spectator Magazine for several years. In addition, we have the largest collection of rums in the Indian Ocean, including our own Muraka Rum. Muraka, meaning "coral" in Maldivian language Dhivehi. Our Rum is a blend of predominantly aged Rums and very small parts of young Rums from the Caribbean. The Muraka Rum is fruity and rather placed on the sweet side with aromas of delicate coconut, apricot, honey, vanilla and green bananas.
Whale shark and mantas - how far is by boat to see them, and why do you recommend trying this experience to your guests?
Mirihi is only a short boat ride from South Ari Atoll Marine Protected Area where whale sharks and manta rays are spotted regularly throughout the year.
We are offering our guests the snorkeling excursion "Whale Shark Seeker Cruise" 3 times a week. It will take approximately 50 min to reach the spot. The guest has the opportunity to seek out one of the most beautiful creatures, the whale shark, and experience the Indian Ocean on board our spacious sailing yacht Mirihi Thari cruising through the south of the Ari Atoll. After enjoying the sun and the sea, we will serve a delicious picnic on the boat.
Snorkeling with Mantas on our sailing yacht Mirihi Thari will be offered twice a week. It will take around 30 min to reach the spot. Private excursions can be arranged as well.
Tell us about Mirihi house reef: are there turtles and baby sharks?
Mirihi Island Resort is ringed by 6 km of spectacular house reef. With our own intriguing house reef encircling the island, brimming with a vast variety of marine life, you will encounter the beauty of the undersea world face-to-face. Just minutes after leaving the beach you can find a lot of colorful tropical fish, including octopus, rays, sea turtles, nurse sharks, black-tipped reef sharks and our own shipwreck. Since 2018 we have our own coral nursery in our house reef. In 2022 alone, approximately 800 corals and their accompanying marine life were transplanted into their permanent positions.