Nestled in the sophisticated town of Beaulieu-sur-Mer, a gem on the enchanting Côte d'Azur, this Greek-inspired restaurant invites you on an exquisite journey through the Mediterranean's culinary delights. Just a step away from the renowned Casino Beaulieu, within the historic Rotonde, lies the grandeur of Circé, a majestic festive dining destination offering an opulent Mediterranean gourmet menu, with a particular emphasis on an extensive selection of delectable seafood.

Every aspect of Circé exudes an air of mythical charm, drawing inspiration from the legendary Greek goddess herself. From the captivating leopard prints to the vibrant motifs and velvety textures adorning the restaurant's alluring design, every detail reflects the cultural depth of this divine concept.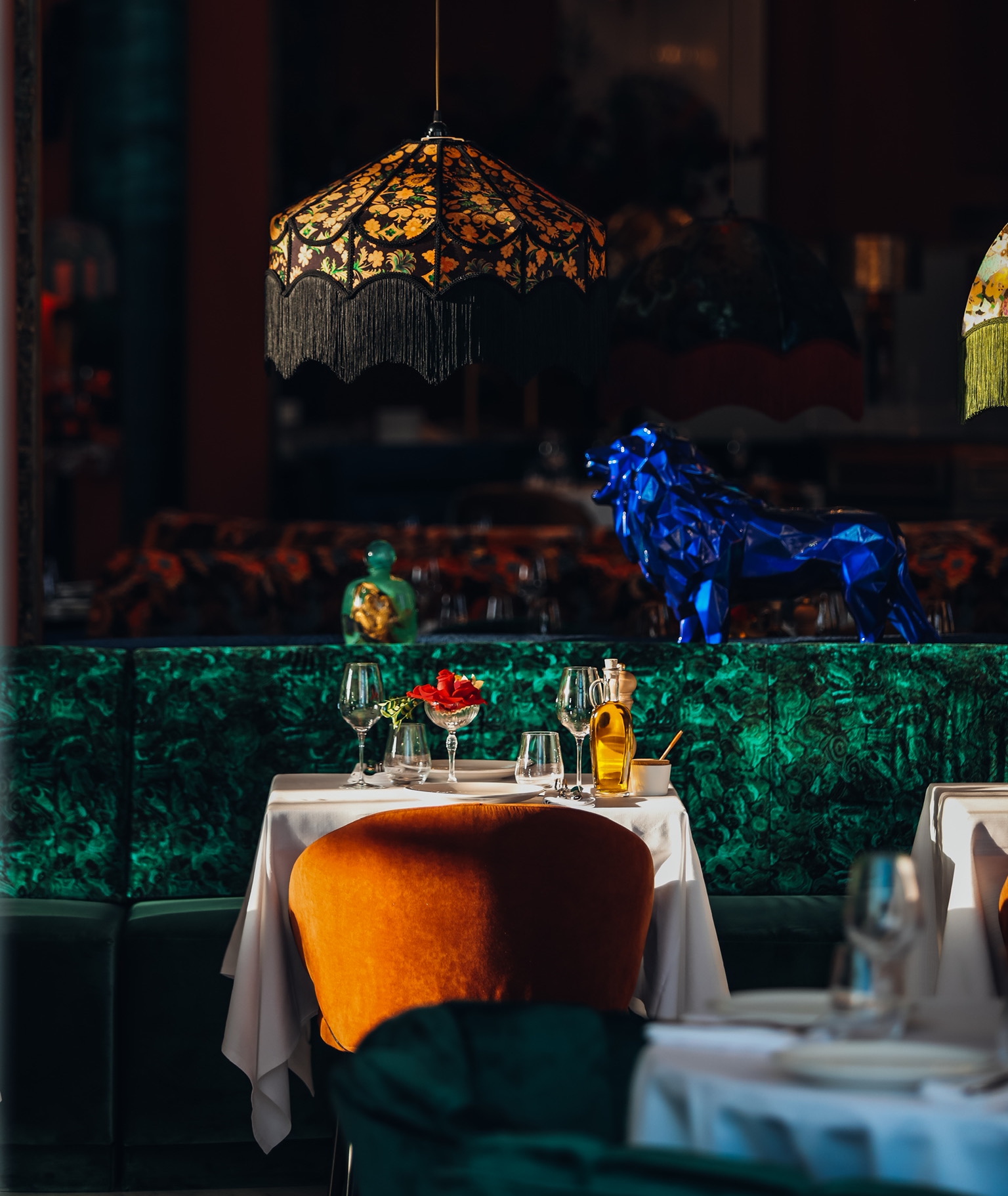 After an incredible sunset on the floral terrace, the restaurant captivates guests with its vibrant festive atmosphere. Circé's fame extends beyond its sumptuous cuisine, as it hosts renowned signature events such as Kabare (including Molywood party, Folie Divine, and Enchanted Garden) accompanied by captivating dance performances and curated DJ sets. Circé offers partial or full privatisation, from elegant weddings and intimate baptisms to vibrant birthdays and prestigious product launches, Circé's expertise transcends expectations.

Indulge in the divine flavours of their renowned oysters and fresh sea bream carpaccio, accompanied by tantalising sauces. Delight in succulent entrecôte or tender rabbit, and conclude your gastronomic journey with the unforgettable Aphrodite's Garden dessert.