Milan Design Week made a triumphant return in April 2023, with the Salone del Mobile at its heart, captivating design enthusiasts worldwide. Held at the esteemed Fiera Milano exhibition venue, the event drew an impressive crowd of over 370,000 visitors. Renowned architects and design studios, including Foster+Partners, The New Raw, Snøhetta, Hassell, Mario Cucinella, and Studio Etienne Bastormagi, showcased their expertise through innovative installations and sustainable products. As iPremium Magazine explored this year's exhibition, we discovered the standout interior design trends that left a lasting impression.
Soft Colors and Streamlined Shapes
This year's Salone del Mobile was dominated by soft colors and minimalistic patterns. One such example is the Shibari chair, created by Studiopepe. The chair was developed in collaboration with Visionnaire and is made using knots. As the name suggests, "Shibari" is a Japanese term that stands for "binding" or "tying" and has various meanings. According to Studiopepe's founders, knots represent immortality and divine love in Egyptian culture. At the same time, they can also symbolize infinite devotion, as seen in Buddhist cultures in China and Tibet.


Shibari chair by Studiopepe
Another model that represents minimalism is Supermax. Created by Antonio Citterio for Flexform, the sofa is designed for durability and longevity, with furnishings that will never go out of date.
XXL Size Furniture
This year, Atlas Concorde displayed its ceramics at Milan Design Week, which was divided between the Salone del Mobile Milano and the Atlas Concorde Studio in Brera. The brand, known for its gigantic ceramic surfaces, launched two key products at the event: Atlas Plan and Atlas Concord Habitat. While Atlas Plan specialized in large ceramic slabs, Atlas Concord Habitat was dedicated to bathroom furnishings.
Another installation that caught the eye of many was 'Fuoriscala', which overturned the concept of a table and produced two large-scale elements of an abstract nature. These elements, distinguished by their prismatic shapes, comprised slabs, transparency, natural elements, reflections, and geometries to project the installation into a future dimension.


Credit: atlasconcorde.com
Black and White
This year, Gianfranco Ferré Home dedicated Pavilion 3-xLux to timeless luxury with a contemporary setting. Utilizing the 330-square meter space, Livio Ballabio created a unique pathway where the British atmosphere is reinterpreted by blurring the gap between classic and modern. The spacious and airy spaces are dominated by colors such as charcoal, green, rose, striped brown wallpapers, and bronzed brass.
Another key product on display was the Rugiano Interiors Decoration. The furniture is characterized by elegance, contemporary finishes, and clean lines, resulting from technical and artistic expertise that gives each piece a unique atmosphere. Some of the products exhibited included the Pierre Sofa, Victoria Bed, Nautilus Sofa, Alyson Table, and Egg Chair.
Alyson Table and Egg Chair
Bright Elements
When it comes to bright elements, there was no shortage of exhibits at the Salone del Mobile. For instance, the BOMBOM 2.5-seat sofa, conceptualized by Joana Vasconcelos, used colors such as Nero, Fuxia, and Peonia. The sofa featured fluid and organic shapes, with black details that accentuated its design.


Formitalia Group's sofas are made from satin-finished metals, natural stones, refined fabrics, and leather, embellished with exceptional touches. Manufactured in Italy, Formitalia creates designs where modern style meets charm, luxury, and minimalism.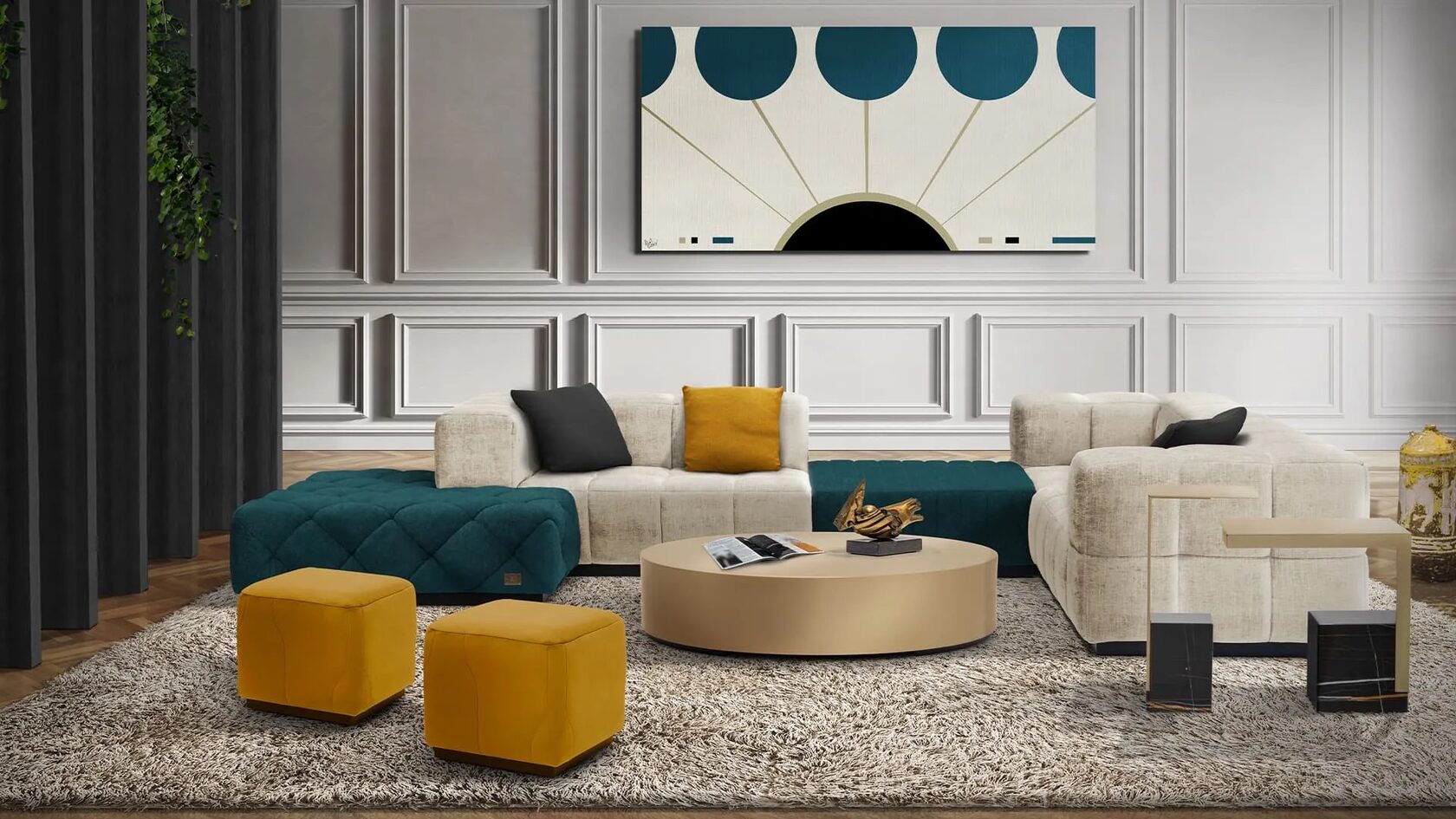 Another brand that produces contemporary design furniture is Pedrali. An Italian company, Pedrali is known for building functional and versatile furniture pieces using metal, plastic, upholstery, and wood. Furthermore, water-based paints are largely composed of plant-based resins, indicating the brand's commitment to sustainable practices.
Alessandro Mendini's collection, Linea, made an appearance at the Salone del Mobile. It comprised strong yet colorful containers made with a patchwork of inlaid surfaces in cellulose acetate. Linea boasts two sideboards and a desk that are expected to be released in a limited series of 50 pieces each. These pieces are a testament to Porro's craftsmanship, bridging the gap between art and design, and exemplifying the need for decoration in modern life.


Alessandro Mendini's collection Linea
Credit: archiproducts.com
Glass
Reflex, established by Luciano Lucatello in 2008, is famous for its glasswork. Inspired by the Venetian tradition, Reflex Solare has now become known for its specialization in the high-end furniture sector and industrial crystal. Some of its furniture on display during the Salone del Mobile included the Capsule Ada series, which comprised glasswork for different parts of a home such as the living room and dining room.


Multifunctionality
MA, a new range of bathroom furniture, made its debut at the Salone del Mobile this year. It takes its name from the Japanese art and culture of "in-between space," which emphasizes the balance between elements and the space in any artistic composition. MA has created an architectural framework on which various elements can be added and reconfigured to suit different living spaces. These elements can be assembled together or against a vertical surface to build bathroom installations.
Credit: fosterandpartners.com
Eco and Recycled Materials
In a bid to move towards sustainability, various brands used recycled materials to showcase furniture. Among them was Artemide, which launched ALE.01, a suspension lamp that caters to users' different lighting needs based on the time of day.


Artemide ALE.01, a suspension lamp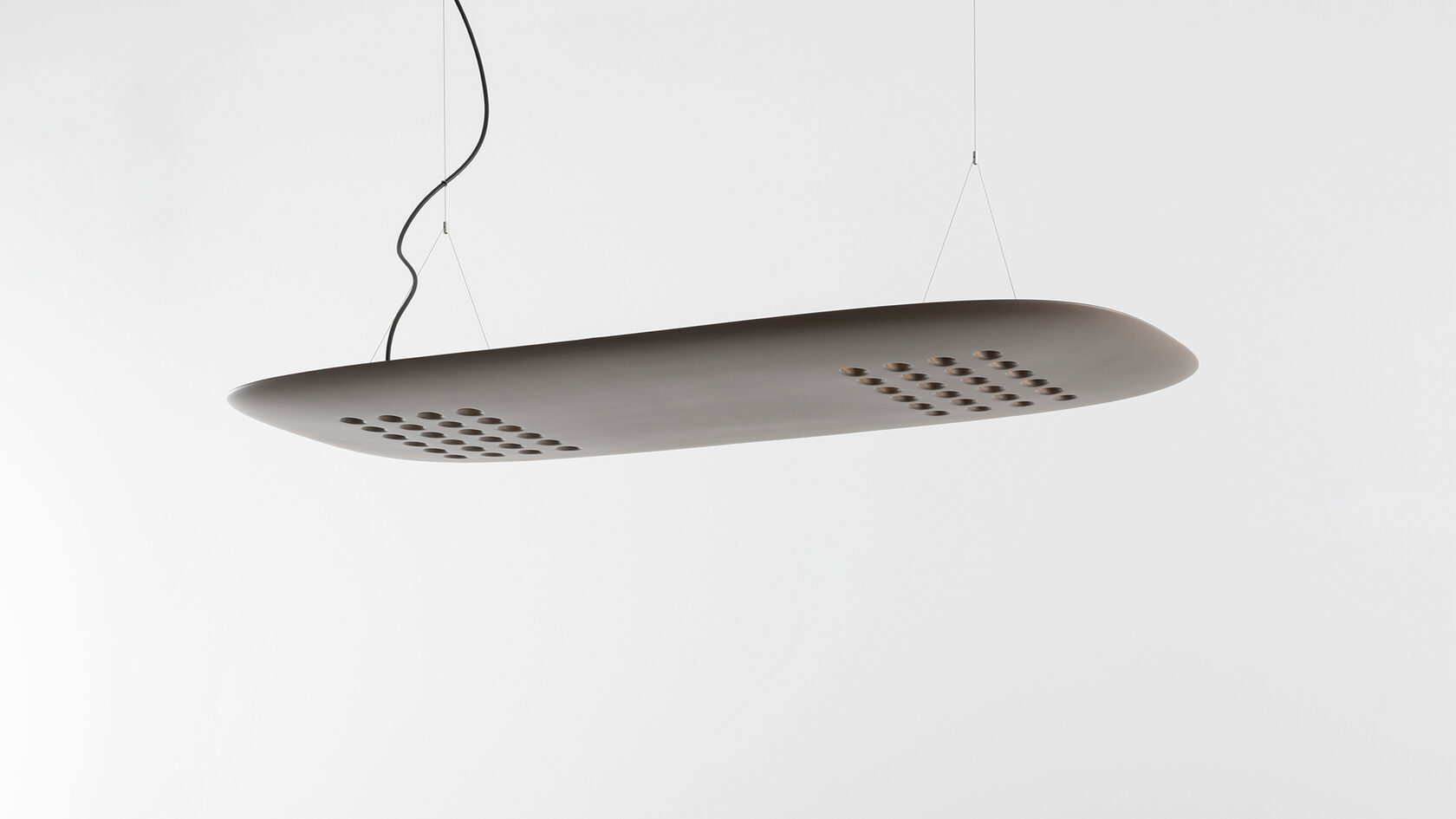 Arper, an international design brand, creates home products that promote harmonious living and reflect the importance of fluidity, versatility, and sustainability.
Fuorisalone, a part of the Salone del Mobile, showcased the concept of creating furniture by embracing a philosophy of producing less. Installations like Supermax for Flexform, Brise for Gervasoni, and Railway by Living Divani exemplified how prioritizing durability and functionality can result in sustainable furnishings that stand the test of time and never go out of style.