Cannes Lions International Festival of Creativity is perhaps the most prestigious competition for advertising producers. Its main part is the award ceremony for the best advertising projects of the year. Receiving a prize "Lion" is comparable to receiving an Oscar statuette in the film industry - this is the highest degree of recognition in the global professional community.

The Cannes Lions were canceled last year due to the pandemic. Now the festival was held in an online format and the participating list included works for the past 2 years. The awards were held in 30 categories, which were then divided into narrower categories - from creative strategies, design and PR campaigns to music videos and achievements in the field of innovation.

Much of the work presented at the Cannes Lions in 2021 has centered around a few themes: the pandemic and the lockdown; racial, gender and other types of discrimination; as well as the theme of family and relationships.

We watched dozens of video works, and selected, in our opinion, the best and most bizarrely good lot of them from each category.


Pandemic & Lockdown
Extra Gum. For when it's time
2 Bronze awards in Film and Film Craft categories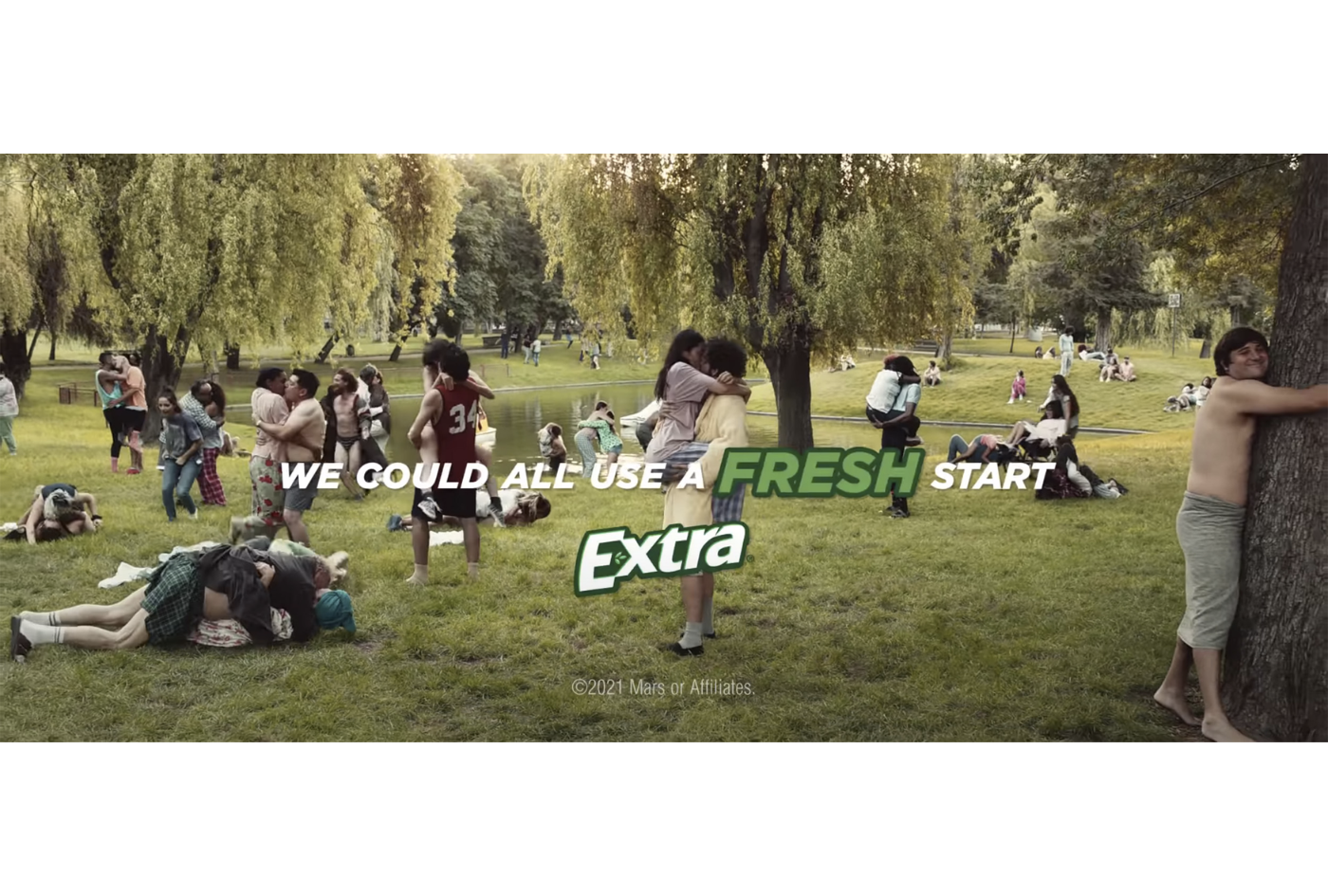 Do you at times imagine what life will be like after the pandemic? In the video by Extra Gum, the characters return to the world without lockdown. The characters are scared and confused and out of touch with other people: a man holding a pack of toilet paper, a tired mother trying to work from home, and a girl under a pile of pizza boxes. The advertising campaign demonstrates how chewing gum helps restore people's trust in each other.

Learn more at: https://www.extragum.com/

Whatsapp. family diary
No awards


WhatsApp Family Diary takes us on a year-long journey of one family and its key moments in a difficult 2020. These events helped them stay together, albeit through the screen of a smartphone.

The film opens with a family chat message: "So glad this year is finally over." The girl rewinds text and voice messages, videos, calls and photos to the beginning of the year. She takes us through 2020: delivering groceries to an elderly relative, canceling an important trip, news of pregnancy, bedtime stories, and finally the birth of a child. The film ends with the line "What you've been through together has kept you close."

Learn more at: https://www.whatsapp.com/


Discrimination and inequality
Beco. Steal our staff
Silver and Grand Prix awards in the Health & Wellness category

Beco presented a video about discrimination against people with disabilities in employment. The brand decided to draw attention to the problem by turning the notion of recruiting on its head. The concept was based on the packaging design of Beco products, when the CVs of the company's employees were printed on the labels (Beco's staff is 80% disabled.). The brand decided to repeat this in a video where the staff presents itself, and the manager talks about what wonderful employees he has. It looks like a campaign to attract staff, but only the other way around - for competitors to lure these people to themselves. However, the main idea is to highlight the problem and show the senselessness of the stereotypical attitude towards disabled workers.

Learn more at: https://www.becopets.com/

Bodyform. Womb pain stories
Silver, Gold and Grand Prix awards in the Health & Wellness category
Gold and Grand Prix awards in the Film category
Bronze, 2 Silvers, Gold and Grand Prix awards in the category Film Craft


The video addresses the problem of endometriosis - a disease of the female reproductive system, which is accompanied by a serious pain syndrome during menstruation. It takes about 7 years to diagnose because women are used to considering pain during menstruation as the norm and simply endure without seeking help. The video is part of an advertising campaign for the Bodyform brand of hygiene products, aimed at combating the taboo on the topic of women's health.

Learn more at: https://www.bodyform.co.uk/


Family and relationships
Doritos. The best gift
Bronze award in the category Film

The hero of the video finds out that his son is in a relationship with his male friend, and he turns to the Reddit community for advice. It seems that the father wants to know how to reason with a teenager. But on the forum, he asks for advice on how to tell his son that everything is okay.

The story shown in the video is a real Reddit discussion thread that has garnered 60,000 votes and a lot of caring responses. At the end of the video, the father tells his son that he loves him for who he is. This is where the ad campaign slogan came from: "The best gift you can give this Christmas is to accept someone for who they are."

Learn more at: https://www.doritos.com/

Lacoste. Crocodile inside
Bronze, 2 Silver and Gold awards in Film Craft category
Grand Prix award in the Film category


The video starts with a fight as we see the couple on the verge of breaking up. Words are spoken that cannot be taken back. There is a metaphorical gap between a man and a woman. It's only when everything starts to crumble around them that they realize they've gone too far and bravely jump back to each other. The scene is enhanced by stunts and visual effects - this is a vivid illustration of their desperate struggle for each other and their values. The action takes place to the lyrical composition by Edith Piaf.

Learn more at: https://global.lacoste.com/


Style and emotions
Apple AirPods. Bounce
Bronze and Gold awards in the Film category
3 Bronze awards in Film Craft category
Apple's black-and-white video on how music changes our picture of the world, and wireless headphones give real freedom of action.

Learn more at: https://www.apple.com/

Spotify. Let the song play
Bronze and Silver awards in the Film Category

A story familiar and very close to many, when, listening to your favorite music, it seems that the whole world will wait.

Learn more at: https://www.spotify.com/