Gastronomic treasure hunt: a journey throughout trendy restaurants of the Principality.

No doubt, we can like or dislike what we call very simply "food" according to the most beloved taste of each of us. The sounds of this word, even the thought of it, the mention of it, unconsciously triggers all receptors and the mechanism of desire. Well, love for food is comparable only to music: it inspires, it motivates, it fills every cell of your body. Could you think of your life without original dishes and new taste sensations, unusual combinations, extravagance of plating, variety of cuisine, trivial pizza, burger or pasta if they were no longer the inspiration of star chefs? We recommend you to join our "sightseeing tour" and you will never get lost in the world of gastronomic creativity, whether it is an Asian dinner or an exquisite Italian lunch on a cozy terrace or in a restaurant with a glamorous secular setting, or enjoying a glass of Ruinart champagne or a fashionable cocktail.
The iPremium editorial office is ready to share their best practices and invite you on a trip in the Principality of Monaco to make the readers be familiar with the trendiest places with their specialties offering each guest a feast of taste!

Website

This concept restaurant, set both in the Principality of Monaco and in Dubai, is a true ode to Greek cuisine. Food creations by the chef Izu Ani will make you see with new eyes the familiar Greek salad or Pita with Tzatziki, revisited with a new modern version by the Master Chef.

At dinner time, the incredible "blooming" atmosphere is the perfect frame to try the famous Dorada Carpaccio with three top sauces. We are sure that you have never experienced such a dish presentation !




Website

Avenue 31 combines Italian hospitality, Mediterranean flavours and Monegasque quality! This is the moment when all tasted dishes leave an unforgettable pleasant desire to come back here again and again. Seafood, the Skizza (a light version of pizza) and Grill are on the top list. While here, do not miss the chance to taste the most popular Miso Black Cod with Basmati Rice and Crispy Vegetables. And with the experienced and smiling Sommelier's suggestions, your dinner will surely take on new delicious shades!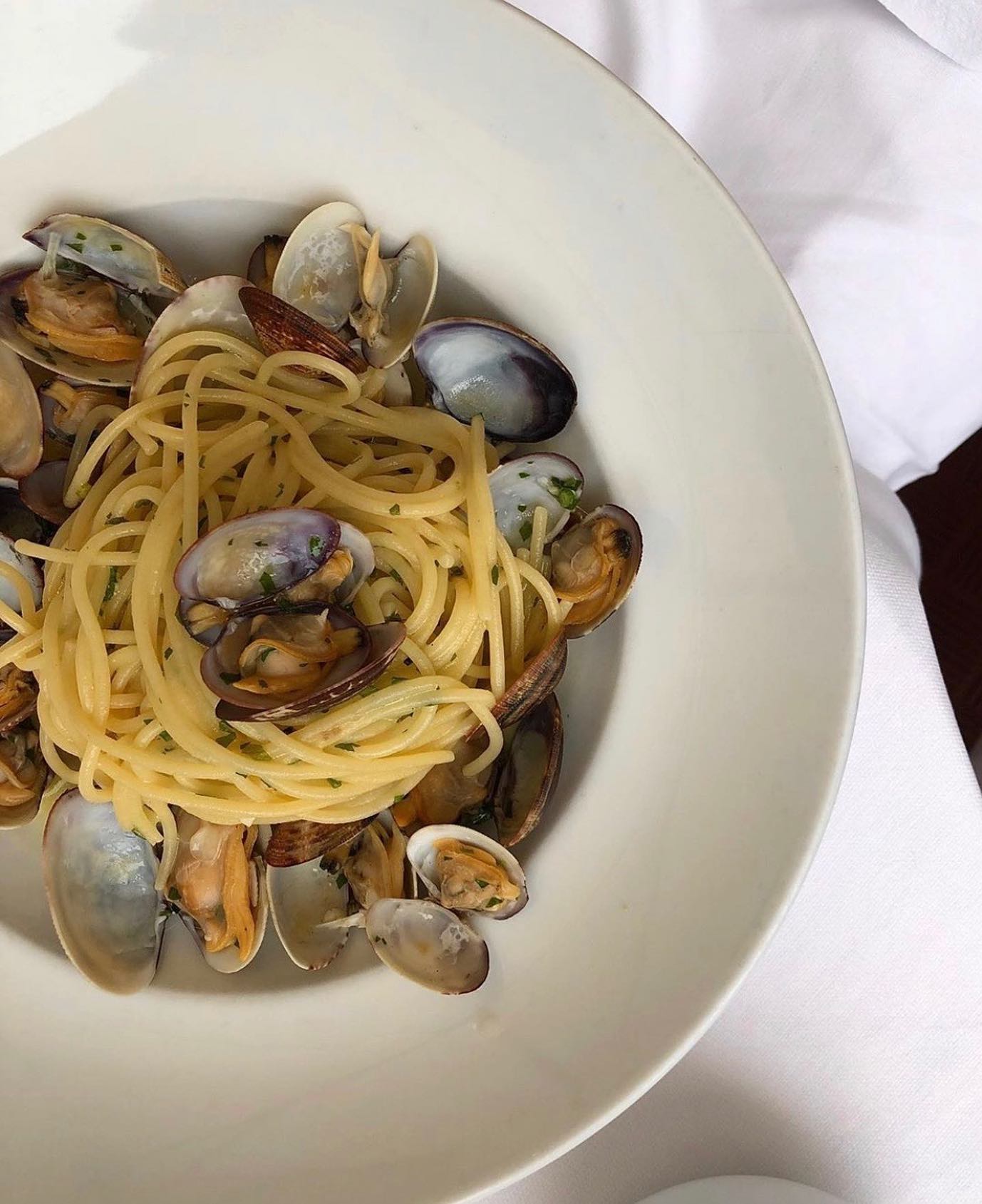 Website

A stone's throw away from the historic Casino de Monte Carlo you can see the cozy La Piazza restaurant with its exquisite and generous atmosphere created by Gianni and Guido. With a rich selection of homemade pasta, seafood, Italian wines and dishes prepared with seasonal ingredients we are sure that you can find something that meets your food expectations.

If you really want to escape from the ordinary, we highly recommend you to order "Fresh Mediterranean swordfish with tomatoes, olives and capers" and for dessert: "Lavender-honey crème brulée with fresh raspberries".


Website

Here, taste and aesthetic appeal merge in an Asian-mood dance. In Buddha Bar Monte-Carlo, located in the iconic Monte Carlo Casino you will be greeted at the entrance with the smiling face of Buddha, wise and spiritual preacher. This place can offer you refined dishes, where a unique balance of spices and secret ingredients are the key to success. The oriental soundtrack by local DJs will easily take you on a fabulous journey, without needing a magic carpet.

On the top list for lovers of fish dishes: "Yellowtail Tataki with truffle oil" or spiced rolls "Buddha Bar Roll". For meat-eaters, a generous portion of "Grilled beef fillet with teriyaki miso sauce" will be greatly appreciated, instead. Finally, there are food options for all tastes, including vegetarians and vegans.




Website

This new-concept restaurant combines the richness of taste of extraordinary dishes prepared by 3 Michelin-starred Chef Mauro Colagreco, and pastry delicatessens by the iconic Pierre Hermé. This unique experience is concluded by a fashion boutique where leading designers present unique clothes, created especially for Komo Monaco.

Each dish served by Mauro Colagreco is reminiscent of paintings presented in the best modern art galleries. And if you still have a doubt about what to order for dinner, then feel free to start it with a "Beluga lentils with lemon oil, soft boiled egg and thin slices of smoked haddock", and then continue with "Farm guinea fowl with eggplant, tomatoes, baked bell peppers" to finish with the dessert, the famous "Macaroni" of your choice with an "Espresso" or the extra-chocolate cake, "Tarte Orphéo".


Website

Italian charm and Tuscan culinary arts are the values that best describe this restaurant, inspired by Antinori's Family, famous Italian wine producers. That is why here you will not be disappointed by the choice and quality of wines, especially when you taste something special like "Linguini with lobster and tomato sauce" served in a pan. You will take a fresh look at this uncommon pasta!





Website

The famous Cipriani, decorated in the style of a luxurious Italian trattoria with nautical motifs has already achieved his greatest fame in the most famous metropolis in the world, from Abu Dhabi to New York, from Moscow to Hong Kong. You will definitely feel like a king, being plunged in the lively and charming atmosphere of this restaurant that attracts the most interesting people in the Principality.

Regular customers will never miss the opportunity to order "Baked Tagliolini with Ham". For dessert, the light foamy meringue "Cipriani Cake" has no equal.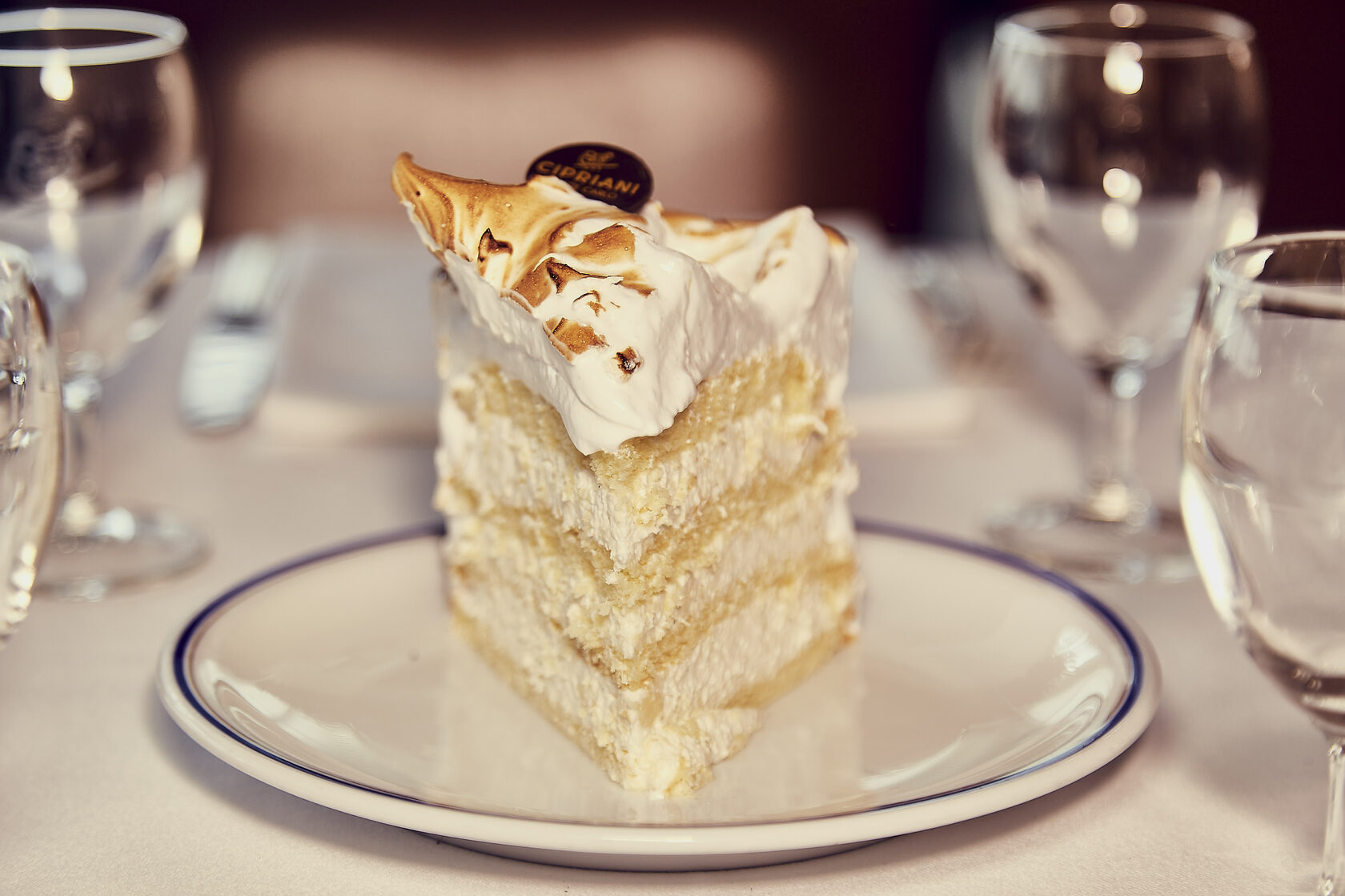 Website

The name of the restaurant speaks for itself and it definitely reveals the distinctive character of this most poetic place of Monaco - Port Hercules. At Crazy Pizza, you are never tired of filming videos for your Social Media profile, since each dish served is a real show. A 'pizzaiolo' (pizza maker) skillfully juggles the most delicate yeast-free dough in the air. Then, a chef performs it live by "sculpting" fresh mozzarella and friendly waiters finalize every dish directly at the customers' table!

Be sure to order homemade mozzarella, available in three different types: nodina, treccia tonda (knot, braid, round) and, of course, the very crazy and best in Monaco "Crazy Pizza Focaccia".





Website

Le Grill', located at the most famous Hôtel de Paris is a panoramic one-star Michelin restaurant ready to offer the best of itself to all clients. Yes, that's exactly what it is! In fact, in fine weather, you can dine outdoors thanks to the innovative sliding glass ceiling. In bad weather, just enjoy the breathtaking view of the sea and the main Casino square. The romantic atmosphere is always guaranteed!
The name of the restaurant suggests that grilled food is the signature dish of this place prepared by the talented Chef Franck Cerutti. But we must not forget another hit, that is: "Farm chicken in herbs grown on the hills", and for dessert the only incomparable "Soufflé" in five different flavours at your choice.




Website

What else can we say? It's an absolute must for all lovers of meat high quality cuisine! In the loft of a modern structure set in the port of Fontvieille, you will experience the richest choice of meat recipes from all over the world: from carpaccio to tempura, from grills to teppanyaki. Last but not least, what about the famous "Mini Big K", a mini burger with premium Kobe beef, bacon, truffle, chimichurri and the Chef's secret sauce? Are you intrigued? And this is just the beginning!




Website

Nobu Restaurant within the Fairmont Monte-Carlo is the most favourite place for international jetsetters. This celebrity icon offers guests a 'guided tour' of Japanese cuisine with a quick stopover in South America food tradition. Enclosed by an endless panoramic view over the sea, you will discover a unique exotic influence in the cozy atmosphere of the restaurant lounge. Among other delicacies, you must definitely try their rolls made by Wagner Spadacio, the best Sushi Master in France and vice world champion in the category.

Sweet and delicate "Miso Black Cod" is considered the signature dish of this place. Not to be missed!


Website

This venue combines two culinary world traditions: Japanese and Thai. What they have in common is a single Asian spirit, conveyed by contemporary interior design, relaxing music and an infinite love for spices. Besides the best known mouth-watering Sushi Rolls, we recommend you to try their crispy and tender must: "Lobster Tempura, served with spicy mayonnaise". That's a real explosion of taste!




Website

Modern Chinese haute cuisine in Monte Carlo was born with the opening of Song QI in 2014. In a luxurious contemporary interior designed by the famous architects Humbert & Poyet with elements of velvet and black marble, every guest will feel comfortable. The choice of the menu amazes your eyes, for example: Dim sum with shrimp and chicken, salad with mango and green papaya, soup with king crab, and so on.
It is difficult to imagine Chinese cuisine without ducks, so if you are a party of friends, try the signature "Whole Peking Duck with homemade pancakes, cucumber and spring onion" and you can't go wrong!




Website

Rampoldi has been an example of culinary excellence for 74 years. Here, surrounded by glamorous Belle Époque-style interiors, a dinner gets more intimate and intriguing. Moreover, the heated terrace will be the coziest place for a drink and a peaceful contemplation of Monegasque Dolce Vita.
Rampoldi's menu is a Mediterranean finesse, reflecting Italian and French excellence. The restaurant real delicacy is Le Rampoldi Beef Tartare, a new interpretation by the Chef, complemented by delicious spices, Tabasco sauce and Royal Premium caviar.